Garage Door Repair in Driftwood TX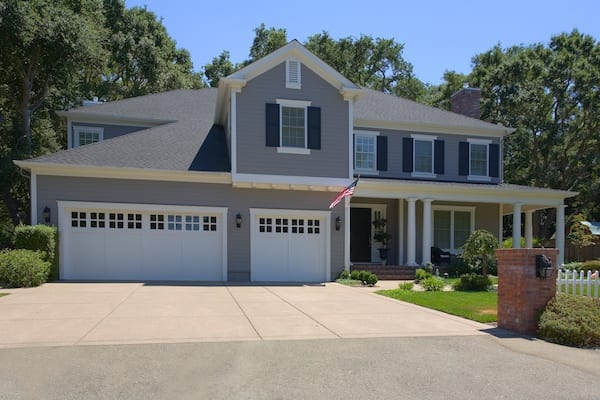 Since 1984, Action Garage Door has been the go-to provider of residential and commercial garage doors in Driftwood, Texas. Our team of experienced, well-trained technicians can help you with any type of garage door repair or replacement you need. We provide 100 percent customer satisfaction. And, with an A+ rating from the Better Business Bureau in Dallas, Fort Worth, Austin, and Houston, you can expect our team to exceed your expectations and help you to get your garage door working well quickly.
Garage Door Services in Driftwood
Action Garage Door offers 1-hour emergency garage door repair services. Call us 24 hours a day for emergency garage door service. Our team will provide you with fast, reliable repair services. We're dedicated to providing you with one-on-one care to meet your individual needs. Let our team help you with the following types of garage repair including:
Opener repairs
Spring replacement and repair
Cable replacement and repair
Rollers
Our team provides the best workmanship possible. Our goal is to provide you with high-quality repair services at competitive pricing. There's no doubt, you can't have your vehicle stuck in the garage with a non-working door. And, if you cannot get your door to close properly, that's high-risk of someone coming into your home. You don't have to worry about these concerns when you trust our team to help you with fast garage door repair in Driftwood.
New Garage Door Sales and Installation in Driftwood, Texas
In addition to making repairs, our team is also available to help you with garage door sales and installations. Replacing an old garage door is important. If it is not possible to repair it, replacement allows you to add value to your home and even enhance your home's security. New garage doors we offer at Action Garage Door can also help with energy efficiency. Some of the options we offer include:
Residential and commercial overhead garage doors
Premium steel garage doors
Insulated garage doors
Carriage house garage doors
Top brands including Olympus, Oak Summit, Designer Choice, Classica, and Heritage.
Why Choose Action Garage Door Repair Specialists?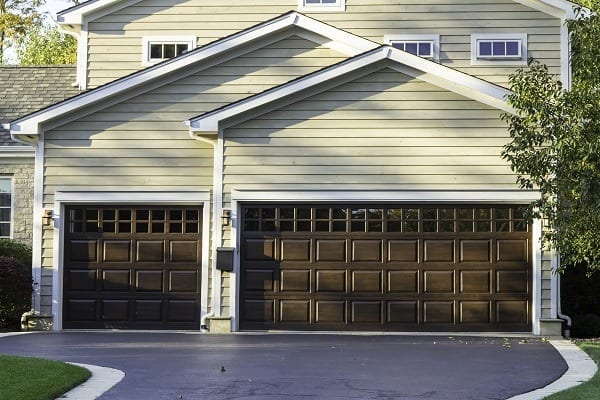 In Driftwood, we've provided reliable workmanship and outstanding service to the community for 30 years. We know you need a cost-effective garage door and fast repairs whenever possible. We also offer:
The best warranties on garage doors available
Online coupons for garage door repair to keep costs low
We're fully insured to ensure you have the best protection
We offer FREE priority service from 7 am – 5 pm Monday through Saturday
To schedule an estimate for garage door services or repairs, contact us today. We offer a no obligation, written estimate to provide you with the care you need at a competitive price. Give our team a call now.
Living in Driftwood, Texas
One of the biggest factors to take into consideration when it comes to Driftwood, Texas is just how small this community is. The most recent data shows that Driftwood is home to 84 people – and that's up 64 percent since 2000. There is more development possible here with a wide range of new housing developments proposed as well as talk of new businesses moving in. Nevertheless, this is a small community by all standards.
Driftwood is an unincorporated community. It sits in Hays County, Texas along Farm to Market Road. It's just to the north of San Marcos. It's known that people moved into this region as early as 1850, but it became a ghost town in the middle of the 1900s. And, by the 1970s, very few people remained due to limited job growth and available housing. Still, this community is only about 24 miles or 40 minutes from Downtown Austin, which is why some are beginning to see the value of buying a home here.
This community does have much to offer. For example, unemployment here is 3.6 percent, compared to the national average of 5.2 percent. The cost of living in Driftwood is a bit higher than most other areas. In fact, it is about 44.3 percent higher than the cost of living in the US. Out of 100 base points, Driftwood's cost of living is 144.3. The lack of local jobs, limited affordable housing, and overall long commute times over 30 minutes make for a few key reasons why this is so high.
A key factor in the high cost of living in Driftwood is the high value of homes. The median home price in the community is $477,600. Over the last 10 years, that's increased by over 22 percent. New developments of luxury homes are increasing this value. Additionally, many of the homes here have a significant amount of real estate increasing their worth. Numerous ranches and open farmland is present in Driftwood.
Exploring All Driftwood, Texas Has to Offer
There are plenty of reasons to visit Driftwood even as a small community:
It's home to the Stinson Distilling and Winery location.
The Driftwood Estate Winery is also here.
Stonehouse Villa Wedding Venue is located in this community.
Lazy 8 Ranch, which has been a key location featured by the Texas Department of Agriculture, is in Driftwood.
The Salt Link, a unique barbeque restaurant is within the city's limits.
Business Resources in Driftwood, Texas
Serving Driftwood, TX
Local Reviews
for Driftwood, TX
Action Garage Door Repair Specialists
Rated
4.5
out of 5 stars based on
6
customer reviews
Powered by Link Right Local
---
Great service!
Linda

-

Driftwood

,

TX



Review of Action Garage Door Repair Specialists
Courteous, quick response, amazing tech and finished product! Highly recommend this company!
---
Excellent
Conkright

-

Driftwood

,

TX



Review of Action Garage Door Repair Specialists
Great service!!!! Will use them again.
---
Fast response either great service
Larzalere

-

Driftwood

,

TX



Review of Action Garage Door Repair Specialists
---
Nick
Nichols

-

Driftwood

,

TX



Review of Action Garage Door Repair Specialists
Job install satisfactory
---
Good advice, nice guy
Nichols415Honeycomb circle

-

Driftwood

,

TX



Review of Action Garage Door Repair Specialists
Your tech was honest and excellent in recommendation Repairs,parts,etc, far too expensive for retired on a limited budget...😕NOT your tech's fault. Service call price was fine. New door ordered. Following ratings DO NOT REFLECT on your tech, he was excellent & profesional
---
Response from Action Garage Door Repair Specialists:

Nicholas, Thankyou so much for your feedback, we agree, Tyler's a great tech. We do strive to provide the best value we can for our customers, we're sorry in this case we were outside your budget. We look forward to providing you with the best service in the industry in the future.
---
Great
Ma

-

Driftwood

,

TX



Review of Action Garage Door Repair Specialists
---
Alf D.
New 9x7 Amarr Garage Door Installed at 7 am.
Near
Misti Ln,

Driftwood

,

TX

78619
Tyler C.
Put cable back on garage door along with a full garage door tune up and liftmaster motor tune up. Also installed all new wheels on garage door
Near
Emerald Point Cove,

Driftwood

,

TX

78619
Brian H.
Installed new 8' belt assemblies
Near
Hawthorne Loop,

Driftwood

,

TX

78619
Tyler C.
Put cable back on garage door and balanced out spring. Also did full garage door tune up to secondary door
Near
Diamond Wood Court,

Driftwood

,

TX

78619
Tyler C.
Installed new 16x7 fully insulated garage door.
Near
Honeycomb Cir,

Driftwood

,

TX

78619
Tyler C.
Service call
Near
Honeycomb Cir,

Driftwood

,

TX

78619
Edmond L.
Installed a red/red spring on a 16x7 amarr 3 panel garage door
Near
Woodland Dr,

Driftwood

,

TX

78619
Action G.
Our technician adjusted the chain on a chain drive opener inside of garage.
Near
Hidden Canyon Cv,

Driftwood

,

TX

78619
More Austin Area Locations
Find one of our garage door specialist near you by clicking on a city in the list below.