Garage Door Repair in Houston TX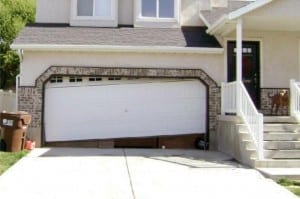 Action Garage Door has a large presence in the largest city in Texas, with a commitment to local residential and business customers who need repair service for their garage doors on a timely and efficient basis. Because we realize that our reputation is built on service, we respond to emergencies on a 24-hour basis.
It's part of the Action commitment to customer satisfaction. Whether your garage door needs a thorough overhaul or a simple fix to keep it operating smoothly and quietly, we are ready with the right parts and tools to make what's wrong right again. We can replace a hinge or a panel, repair a safety sensor or realign a rail, install new glass or an entirely new door – whatever is needed. With low, competitive pricing, we are confident that you will be pleased.
Action has a 30-year history of serving customers all across Texas, and we are committed to serving all our Houston clients with integrity and efficiency. Our trained and screened service technicians will provide you with on-the-spot estimates and will perform needed repairs and new installations as specified and on time. No matter what your needs or where you are located in Houston, for commercial or residential garage doors, Action Garage Door is your answer.

Action Garage Door Repair Specialists
5222 Farm to Market 1960 Rd W #222C
Houston, TX 77069
Phone: 713-222-1500
Garage Door Openers
Action Garage Door in Houston, TX, also offers a wide variety of garage door openers for existing homes, condominiums, apartments, commercial buildings, and standalone garages. There are so many options—we can help you find just the right one for you. It's our goal to provide you with the garage door of your dreams.
Garage Door Installation Services in Houston TX
At Action Garage Door, we understand you have many needs when it comes to garage door service. For this reason, our garage door service goes way beyond simple repairs. Some of our services include residential and commercial garage door installation and garage door maintenance.
No two home or business owners are alike, and our garage door repair company understands that no two will want the exact same garage doors and set up. At Action Garage Door, we offer a variety of garage doors for installation in Houston homes and offices. Some of our options include Carriage House, Olympus, Classica, and Amarr garage doors.
In addition to the types of doors we install, we have a tool that helps you create a custom garage door so you can get the door that goes perfectly with your home or office. Whether you want to match the exterior just perfectly, or if you are picky about windows, a fully customized garage door is just around the corner.
About Houston, Texas
The fourth largest city in the United States and the largest in Texas, Houston is a sprawling megacity with many different personalities. It sprang up on the banks of Buffalo Bayou in 1836, was named for General Sam Houston and incorporated in 1837, and has been growing ever since, spurred on by the discovery of oil in the Gulf of Mexico in 1901.
Long a shipping and railroad center, Houston now boasts the world's largest concentration of healthcare and medical research institutions at the Texas Medical Center and NASA's Mission Control Center at the Johnson Space Center complex.
Many Faces of the City
Houston is somewhat of an enigma, more like a group of city-states joined together than a single, cohesive city. It is sometimes referred to as the most diverse city in the country, with an impressive list of Fortune 500 companies, second only to New York City; a strong cultural theater and arts base that attracts millions of visitors annually, and an international multi-ethnic population of more than two million people, not including its suburbs.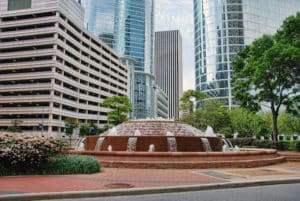 The land area of Houston alone is an impressive 667 square miles; the Houston metro area covers an expanse of more than 10,000 square miles, with a population approaching six and a half million.
The Port of Houston ranks first in the country in terms of international water tonnage, and second in total cargo; the city remains a rail shipping center, and it is served by two busy airports, Houston Intercontinental and Hobby. It is a major point of arrival for foreign visitors and has a global reach in business and commerce, international trade, fashion and entertainment, science, sports, education, medicine, technology, media, and research.
Situated on the Gulf Coast, this mega city is closer to the Louisiana border than it is to any other large city in Texas. Much of Houston's recreational focus is on the water, with the beaches of Galveston Island and South Padre as well as the Louisiana Bayou and New Orleans readily accessible. Although the Houston Ship Channel no longer welcomes cruise ships, recreational boating supports local marinas, and most private yachts remain in waters outside of Houston proper. Fishing, oil, and shipping are primary industries.
Various Houston Lifestyles
Lifestyle in Houston depends on the neighborhood. The downtown area is relatively compact for a city of its size and influence, but pocket neighborhoods, some of them close to the commercial core, offer havens of residential development with single-family homes, parks and trees, and cohesive community amenities. There are also high-rise apartments and condos, some down-and-out neighborhoods, areas experiencing restoration and rebirth, and trendy urban lofts in mixed-used developments.
In short, Houston offers residents whatever they want, both within the city's borders and among its numerous suburbs.
Although it is difficult to characterize the Houston real estate market without talking about specific neighborhoods, the overall median listing price is $280,000. But there are, at any moment in time, approximately 12,000 homes for sale.
The City of Houston has made a commitment to green principles and sustainability and has numerous initiatives in place to support the continued health and well-being of its citizens and the economic growth of its business community.
Schools in Houston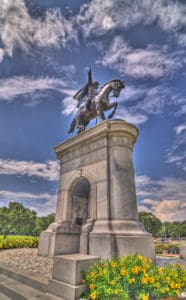 The Houston Independent School District is the largest in Texas, with more than 213,000 students and 283 public schools under its jurisdiction. There are designated attendance zones, but the district also operates a variety of magnet schools and special interest/special needs programs.
There are also numerous private schools in the city, with a wide variety of programs and philosophies.
Houston is also home to more than 300,000 students during the academic year, enrolled in more than 500 degree and certification programs offered at more than 100 different institutions. There are 14 major colleges and universities, including Rice, Baylor College of Medicine, Prairie View Texas A&M, Sam Houston State University, the College of St. Thomas, and the University of Houston.
And, then, there are sports. Is there anyone alive who doesn't know about the Astrodome? Or that Houston's favorite baseball team played there for more than three decades? The Houston Texans football stadium was the first in the NFL to have a retractable roof when it first opened in 2002. Now renamed NRG Stadium, it's still a pretty impressive Place and seats 71,000 people. The 2017 Super Bowl game will be played there.
Although it's only a city, Houston sometimes feels as if it's a whole country on its own!
Local Reviews
for Houston, TX
Action Garage Door Repair Specialists
Rated
4.9
out of 5 stars based on
1299
customer reviews
---
My review
Kevin

-

Houston

,

TX

77006



Review of
Action Garage Door Repair Specialists
Very knowledgeable and explained everything well.
---
Great company
Millie

-

Houston

,

TX

77064



Review of
Action Garage Door Repair Specialists
What company offers same day service? Action Garage Repair. Mack showed up same day, gave a fair quote and returned next day to do excellent install of garage opener
---
Highly Recommend
Helen

-

Houston

,

TX

77070



Review of
Action Garage Door Repair Specialists
Fast, fair and friendly. Sebastian E. was excellent. Great communication.
---
Fantastic Customer Service and Value
Missy

-

Houston

,

TX

77018



Review of
Action Garage Door Repair Specialists
Action is the best! On time, called when they said they would, repair done in great time and very fairly priced. We highly recommend them.
---
Excellent Service
Nelms

-

Houston

,

TX

77066



Review of
Action Garage Door Repair Specialists
Mr. Mack was calm, cool & professional. I had extra requests and he said no problem.
---
Door repair
Bill

-

Houston

,

TX

77345



Review of
Action Garage Door Repair Specialists
Luke arrived as scheduled, diagnosed the problem and got it fixed
---
Great experience!
Christine

-

Houston

,

TX

77005



Review of
Action Garage Door Repair Specialists
Joseph provided a quote promptly and professionally which was much appreciated!
---
Great
Monnie

-

Houston

,

TX

77065



Review of
Action Garage Door Repair Specialists
An excellent job on my old garage door! I thought I would have to replace it but the young man did an excellent job
---
Timely and professional.
Judd

-

Houston

,

TX

77069



Review of
Action Garage Door Repair Specialists
Sebastian was great! Thx
---
Excellent service
Cindy

-

Houston

,

TX

77071



Review of
Action Garage Door Repair Specialists
Amazing service! Super quick and fixed anything that needed fixing.
---
Joseph W.
Garage door repair
Near

Branard St,

Houston

,

TX

77006
Joseph W.
Garage door repair
Near

Southmore Blvd,

Houston

,

TX

77004
Joseph W.
Garage door repair
Near

Forbes Run Dr,

Houston

,

TX

77075
Cory B.
Replaced springs, cables, and rollers. Performed opener tune up.
Near

Murworth Dr,

Houston

,

TX

77025
Cory B.
Replaced springs, top strut, reinforced top stile, and performed opener tune up.
Near

Mason St,

Houston

,

TX

77006
Mack W.
Garage door opener
Near

Sheldon St,

Houston

,

TX

77008
Cory B.
Replaced broken spring.
Near

Frostdale Ln,

Houston

,

TX

77047
Joseph W.
Garage door installation
Near

Memorial Dr,

Houston

,

TX

77007
Mack W.
Garage door opener
Near

Glenn Cliff Dr,

Houston

,

TX

77064
Mack W.
Garage door repair
Near

Pinewilde Dr,

Houston

,

TX

77066
Houston Areas Served
Contact us online or in Houston and surrounding communities, call 713-222-1500 | 281-752-7100.