New Garage Door Frequently Asked Questions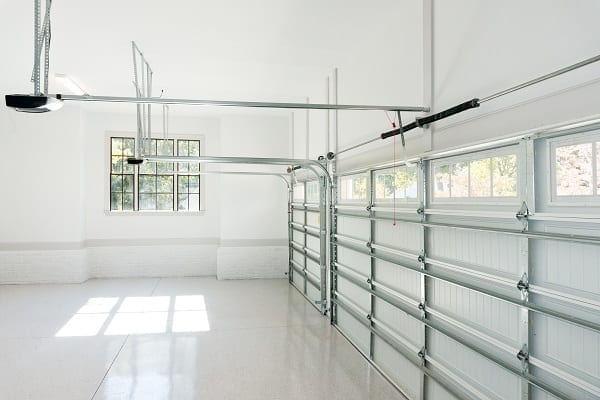 Action Garage Door Repair Specialists understand that your garage is so much more than just a place to park your car. It can hold precious family heirlooms, tie together the look of your home, and, most importantly, serve as a way to safely exit or enter your home.
Because of this, we are committed to excellence in everything we do. Whether that means installing a new garage door, replacing an old one, or repairing a broken track or spring, you can rely on our team to get the job done!
We like to keep open lines of communication with our clients to ensure all your questions get answered. That's why we have put together this FAQ to help you more easily find the information you're looking for. Please don't hesitate to reach out with any additional questions!
What Are the Standard Sizes of a Residential Garage Door?
Residential garage doors can be broken down into two different categories: single and double. The standard sizes for each are:
Single Garage Doors:

8 x 7 ft.
9 x 7 ft.
10 x 7 ft.

Double Garage Doors:

12 x 7 ft.
14 x 7 ft.
16 x 7 ft.

Commercial Garage Doors:

24 ft. x 1 in.
32 ft. x 2 in.
Can I Order a Custom Sized Garage Door?
Of course! Our garage door specialists know that one size does not fit all for some homes and businesses. We can help you find the right size garage door for your needs. Contact our team today for more information on our custom sizes.
What Style of Garage Door Should I Choose?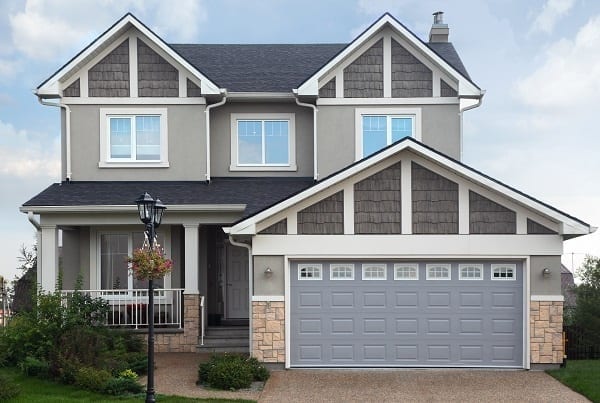 Garage door designs exist for every type of aesthetic from classic Victorian to modern to rustic. But you should consider more than just the visuals of a garage door. Ask yourself questions such as:
What material do you want it to be?
What type of design are you looking for?

Carriage House?
Do you want windows?
Do you want a pattern on it?
What color are you going for?

What are you looking for in terms of energy efficiency?
What are you looking for in terms of noise reduction?
What Types of Garage Doors Do You Carry?
Action Garage Door supports the best brands in the business. We offer the following brands of garage doors for our clients in Austin, Houston, Dallas, and Fort Worth, Texas:
Amarr Overhead Garage Doors
The Amarr garage door company has been building high-quality residential and commercial garage doors since its founding in 1951. The company quickly gained a reputation for designing and manufacturing high-quality, stylish garage doors offering unparalleled safety.
Here are the different garage doors that Action Garage proudly sells from Amarr:
Classica Garage Doors
The Classica garage door collection from Amarr features carriage house designs crafted from steel. These garage doors perfectly combine a traditional look with modern features for improved functionality, and they have one of the highest garage door safety ratings. Plus, they are generally low maintenance. 
With over 500 different colors, various window insert options, and traditional or vintage looks, the Classica collection has a garage door for everyone.
Heritage Garage Doors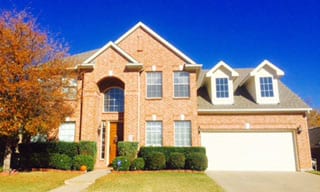 Amarr's Heritage collection includes incredibly durable, heavy-duty steel garage doors. These innovative garage doors are highly functional and are available in carriage house styles. They also boast improved safety features and won't bow in severe weather conditions. Strong storms? No problem! Intense heat? Not an issue. Powerful winds? Your Heritage garage door won't bend.
The Heritage collection has a wide range of style options. Whether you are looking for a contemporary design with rectangle windows or a streamlined door with mosaic windows, our team can help you find the perfect Heritage garage door for your property.
Amarr Commercial Garage Doors
Amarr commercial garage doors are made with the highest quality steel and aluminum for remarkable durability and longevity. These doors offer maximum security and energy efficiency, ensuring that you will see a worthwhile return on your investment. Our commercial garage door models include the following:
Amarr Model 1000
Amarr Model 1380
Amarr Model 2000, 2400, 2500
Amarr Model 2700
Amarr Model 3500/3550
Amarr Model 5501
Amarr Model 5601
Amarr Model 5652
C.H.I Overhead Garage Doors
Since 1981, C.H.I has been manufacturing high-quality residential and commercial garage doors. Excellently crafted from the finest materials, C.H.I garage doors are eye-catching and built to last. They come in a wide range of styles including but not limited to:
Carriage house overlays
Carriage house stamped garage doors
Recessed panels
Ribbed steel pan
Aluminum garage doors
What Is a Carriage House Garage Door?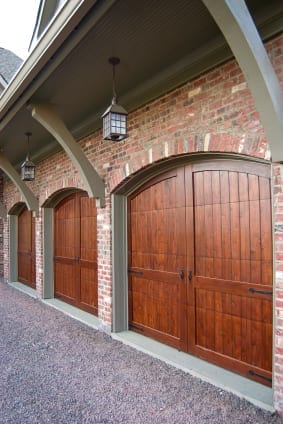 Carriage house garage doors offer the charm of traditional carriage house doors popular in the 1800s. Instead of housing cars, the original carriage house doors were attached to the carriage house, a separate building from the main home that held horses and carriages. These doors were designed to swing out, allowing enough room for the horse and carriage to safely exit into the street.
Today, carriage house garage doors pay tribute to this classic design, creating a sense of opulence and beauty. They are low maintenance, visually stunning, and come in a wide range of styles for homeowners to choose from, including:
Traditional
Country
Modern
Ranch
You can also add custom glass panels to carriage house garage doors, allowing natural sunlight to brighten up your garage door.
Why Should I Invest in an Insulated Garage Door?
Since your garage door serves as an entrance to your home, without proper installation it may let in hot or cold air, leading to higher energy bills. An insulated garage door will help mitigate this, keeping the outside air out of your home and helping keep the inside at an even temperature. As an added bonus, insulated garage doors are quieter than non-insulated garage doors.
What Is R-Value and Why Does It Matter for My Garage Door?
R-value is the measure of thermal resistance used in the construction industry. The higher the R-value number, the better the insulating properties of the material—in this case, the garage door.
Ready to Invest In Your Brand New Garage Door?
Action Garage Door Repair Specialists are proud to be the go-to garage door experts in the DFW metroplex, Houston, and Austin, Texas. We work hard to ensure that your garage door fits with your home's aesthetic, energy, and maintenance needs. Contact us today for more information on our selection of garage doors or to schedule an appointment!