Amarr Garage Door Model 1000
Commercial Grade Amarr Model 1000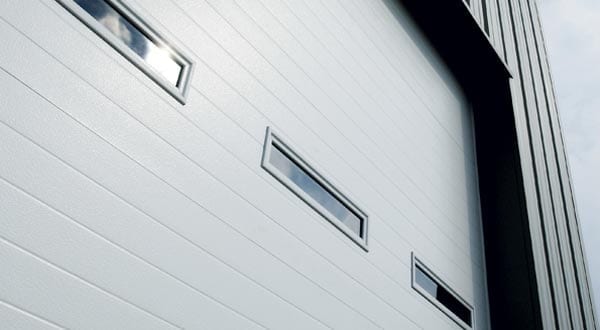 Are you are looking for a heavy-duty overhead door for your commercial property? Look no further than the Amarr Model 1000. This is a superior overhead door that is built to last, withstand wind and rain, as well as provide insulation.
If this sounds like a door you are looking for, allow us at Action Garage Door to install it in your place of business. We are proud to offer our services to Austin, Dallas/Fort Worth, and Houston. You will not find any other garage door companies that can offer the same level of satisfaction or the wide variety of products we offer.
Model 1000 Specifics
Overhead garage doors save space while also facilitating a huge entryway that is perfect for loading and unloading. The Amarr Model 1000 is utilitarian and tough. Its features include:
An R-value or Insulation rating of 9.19
3 distinct layers totaling 2 inches
Heavy-duty steel construction
An available 10-year warranty
Insulated windows for light without sacrificing heat
A Door that is Time-Tested
The Model 1000 is one of the most basic options provided by Amarr. It has proved itself to be dependable and strong. Each side of the door is comprised of solid steel that sandwiches an insulating layer of polystyrene. The steel makes the door heavy and durable. It is perfect for loading docks or in industrial machine shops and warehouses. This door can be ordered and installed with a call to one of our offices.
Our Other Amarr Garage Doors
Amarr Overhead Doors
Amarr Model 1000
Amarr Model 1380
Amarr Model 2000, 2400, 2500
Amarr Model 2700
Amarr Model 3500/3550
Amarr Model 5501
Amarr Model 5601
Amarr Model 5652
Ordering a Door to Suit Your Business's Needs
We at Action Garage Door look forward to your email or call. You can find our offices in all the major cities in Texas.
To purchase the Amarr Model 1000 or any other garage door, contact us at the location closest to you.
In Dallas-Fort Worth and surrounding Texas cities, call 972-254-4040 or 817-633-3119.
In Austin TX area cities, call 512-447-3667.
In Houston and surrounding communities, call 713-222-1500 | 281-752-7100.