Amarr Garage Door Model 1380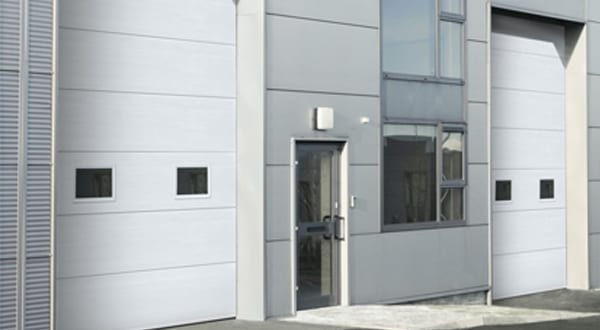 Business owners in Plano, Austin, Dallas, and Houston who want a solid mid-duty commercial garage door will enjoy the Amarr model 1380 garage door installed by Action Garage Door. Our family-owned business takes pride in delivering you only the best products, service, pricing and warranties in the business. All of our technicians are insured and professionally trained so you can be assured of our work. Our commitment to your satisfaction is part of why we have earned the Better Business Bureau's A+ rating for more than 20 years in a row.
Dependable Performance and Reliability
The Amarr model 1380 garage door offers the best performance for medium duty commercial garage door needs. The three-layer design is strong and built to last. Look to this Amarr garage door for:
Steel front and back with embossed stucco design
Non-CFC insulation inserted at 1-3/8″ thickness for weatherproofing and soundproofing
27-guage steel for great strength
6.58 rated R value
Leading 10-year warranty
Action Garage Door offers full installation, ongoing maintenance and repair options for all Amarr commercial garage doors.
Your Garage Door Connection
No matter what your garage door need at home or at work, Action Garage Door can take care of you. We are trained in all aspects of installation, repair and maintenance and carry the highest quality products to ensure your ultimate satisfaction.
Call Action Garage Door when you need:
Installation of a new garage door for residential or commercial applications
Repairs of any garage door or garage door opener
Maintenance of any garage door or garage door opener
Replacement garage door or garage door opener parts
Action Garage Door is a family-run Texas business with nearly 40 years of experience. We want to be your garage door contractor of choice.
Our Other Amarr Garage Doors
Amarr Overhead Doors
Amarr Model 1000
Amarr Model 2000, 2400, 2500
Amarr Model 2700
Amarr Model 3500/3550
Amarr Model 5501
Amarr Model 5601
Amarr Model 5652
Call Action Garage Door Today!
To learn more about how a new Amarr model 1380 garage door may be right for your business, call Action Garage Door today.
In Dallas-Fort Worth and surrounding Texas cities, call 972-254-4040 or 817-633-3119.
In Austin TX area cities, call 512-447-3667.
In Houston and surrounding communities, call 713-222-1500 | 281-752-7100.