Garage Door Repair in Fort Worth, TX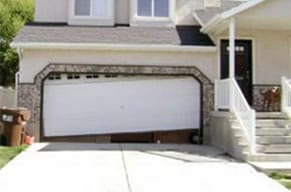 Our Fort Worth garage door repair company is the most experienced and trusted company in the industry. When you need garage door service in Fort Worth, you can count on us to get the job done right, fast, and with professionalism.
For years, we have been providing residents throughout Fort Worth with dependable garage door service, keeping their garages in the best working order. Our family-owned business has been satisfying customers for over 30 years and we are here to help you with the services you need for your garage door in Fort Worth. We do all of our work in compliance with local regulations and our doors will hold up against the toughest weather conditions.

Action Garage Door Repair Specialists
9500 Ray White Rd #289
Fort Worth, TX 76244
Phone: 817-633-3119
Fort Worth Garage Door Repair & Installation Services
At Action Garage Door, we understand you have many needs when it comes to garage door service. For this reason, our garage door service goes way beyond simple repairs. Our services include garage door cable repair, spring repair, maintenance, and installation.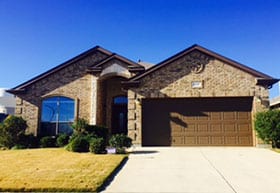 No two Fort Worth homes or business owners are alike, and our garage door repair company understands that no two will want the exact same garage doors and set up. At Action Garage Door, we offer a variety of garage doors. Some of our options include, Carriage House garage doors, Olympus, Classica, Stratford/Heritage, and Amarr garage doors.
Our Commitment to the Fort Worth Community
Action Garage Door, is ready to meet both commercial and residential garage door needs, no matter what the problem may be. If a garage door slips off its track, is damaged in any way, or simply needs adjustment to open and close easily, we will respond quickly and professionally. We offer emergency and after-hours service as well, assuring that you won't be stuck at home or locked out of your commercial garage – ever!
Our commitment to customer service is unqualified and unbeatable, and we have over 30 years of experience in the garage door industry. All of our technicians are background-certified and thoroughly trained, knowledgeable and responsive, and our service vehicles are well-equipped with most common garage door repair parts.
Not only do we repair and replace Fort Worth's garage doors, however, but we have the experience and expertise to help you select stylish and long-lasting doors for your new home or warehouse as well. We even can supply garage doors for special uses, including oversized vehicles, golf carts, and innovative uses such as "opening walls" for restaurant or gallery space.
The Fort Worth Community
For a good part of its history, Fort Worth played second fiddle to its larger and more sophisticated North Texas neighbor in the eyes of the rest of the nation. Residents of "Cowtown", however, have always held their city in high esteem and relished its lingering reputation as the home of cowboys and cattle and the gateway to the west.
The city still builds on those traditions and one of its prime attractions is Stockyards Station, just north of downtown. It is a designated national historical district, with twice daily Longhorn cattle drive through the cobblestone streets, and wooden corrals for "the herd." Visitors can even climb on the back of a tame and tethered Longhorn. The Western vibe is not only for show, and it extends throughout the whole city.
Fort Worth's Unique History
Situated on the banks of the Trinity River, the settlement was established as an Army outpost in 1849, and is also sometimes known as Panther City, referring to an old quip that there was so little activity "a panther would fall asleep in the street." Like Dallas to the east, Fort Worth is a sprawling metropolis, encompassing nearly 350 square miles. The city's population numbered 833,319 at the time of the 2015 census; it is the fifth-largest city in Texas and the 16th-largest in the United States.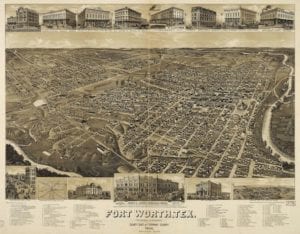 Fort Worth today is building upon its past, but embraces the present and is planning for the future. Road repairs and highway-building are ongoing, and it sometimes seems as if the constant construction is an impediment rather than an improvement. The downtown core is still relatively small, though, with shopping and entertainment areas conveniently clustered. Getting around is not difficult, whether for business or pleasure. In fact, some residents choose to bicycle around town, and many make use of an extensive network of trails running through parks and along the riverbank.
Getting out of town is also easy via interstate highways or DFW International Airport. A major railroad hub since its early days, an Amtrak station still serves the city: The Heartland Flyer carries passengers between Fort Worth and Oklahoma City and other routes connect to Chicago and California via Dallas and San Antonio.
What to Do and Where to Go in Fort Worth
Despite a love for boots, hats, pickup trucks, Western heritage and traditional architecture, Fort Worth residents have a long-standing interest in the arts and culture as well. The city's Cultural District boasts world-class American and modern art museums, a noted Museum of Science and History and stunning modern architecture, along with the National Cowgirl Museum and Hall of Fame and the Cattle Raisers Museum. Fort Worth has also hosted the Van Cliburn piano competition for decades, although most residents might tell you that country music is their genre of choice. The city has a well-supported, and much loved botanic garden as well as a wonderful zoo, the renowned Casa Manana Theater, Bass Performance Hall, the Fort Worth Symphony, and a local ballet company.
A modern convention center, exhibit facility, and performance hall are downtown highlights, and the adjacent Water Garden is a favorite year-round oasis that dates to the 1970s. Sundance Square, sometimes described as an outdoor "living room" is also located downtown and serves as a meeting place, performance stage, and unique urban destination "resort." There is a shaded area, restaurants and shops nearby, and an impressive water wave wall and jetted display that is mesmerizing day or night.
Easy to Live, Easy to Love
Texas Christian University is perhaps the best known, but Fort Worth is also home to Texas Wesleyan, the University of North Texas Health Science Center and Texas A&M University School of Law, giving the city a youthful edge with many attractions for the college-age population.
Corporate giants are also attracted to the city's lifestyle and contribute to its distinct character. Among the better-known names with headquarters in Fort Worth are American Airlines, Bell Helicopter, Lockheed Martin, Radio Shack, Pier 1 Imports and the BNSF Railway.
With so much going for it, Fort Worth still retains a low-key, friendly character, and it's precisely this openness and lack of pretense that attracts and captivates newcomers to the area. Costs, particularly for housing, utilities and necessities, are lower than national averages; and neighborhoods are, for the most part, family oriented and walkable.
Contact Action Garage Door for Service Today

To get started with your garage door repair, installation, or replacement, contact Action Garage Door in Fort Worth today and let's talk about the options available from the garage door repair company that has been caring for customers since 1984.
Garage Door Service Reviews from Fort Worth, TX
Local Reviews
for Fort Worth, TX
Rated
4.9
out of 5 stars based on
291
customer reviews
Powered by Link Right Local
---
Very Pleased With Service
Grant

-

Fort Worth

,

TX



Allen was very professional. He took ownership of the job as if it was his own garage door. We appreciate your service and will be telling our friends about your service and will call again if we need you in the future.
---
Review
Barney

-

Fort Worth

,

TX



---
Excellent Work
Kevin

-

Fort Worth

,

TX



Ryan was efficient, polite, and professional. Our garage door is in great condition now. Thank you!
---
Great Service!
Nancy

-

Fort Worth

,

TX



Fast, friendly and thorough service.
---
Always great service.
Kathleen

-

Fort Worth

,

TX



Ryan, our technician, was very professional and efficient. He explained the problem, explained my options, fixed it quickly, and demonstrated working perfectly. I would recommend him to anyone.
---
Rick
Rick

-

Fort Worth

,

TX



On time, knowledgeable, perfect in every way!! Couldn't have been any better..thank you Ryan
---
They Weren't Kidding About Lifetime Guarantee
Gerard

-

Fort Worth

,

TX



Back in 2014, Action came to the house and installed a set of springs and worked on our door. We had the lifetime guaranty on the springs. Yesterday, in 2019, a spring broke. I have had no contact with Action Door since 2014. I didn't know if they were even still in business. I made the call early this morning and Allen was at my home within 20 minutes. Action honored their guaranty, no questions asked, and Allen was done and on his way in less than an hour. He was extremely helpful and told me ways for me to get the best service out of my new springs. I will highly recommend Action Door to anyone reading this review.
---
Wonderful Service
Marian

-

Fort Worth

,

TX



Your technician was fast, friendly and knowledgable. That is why I will always use your company.
---
FAST ... VERY professional
Greg

-

Fort Worth

,

TX



Ryan is impressive!! Knows his stuff. Clean, sharp appearance. Very knowledgeable!!
---
Evelyn
Evelyn

-

Fort Worth

,

TX



Appreciate technician observed that rollers needed to be replaced and did so timely. Technician was professional and courteous.
---
Ryan B.
Tech special: Garage door and opener tune up
Near
Spruce Valley Dr,

Fort Worth

,

TX

76137
Allen E.
Did 10 point and 12 point and installed adj opener bracket on garage door
Near
Ardenwood Dr,

Fort Worth

,

TX

76123
Allen E.
Installed 8355 LM belt drive opener on garage door
Near
Echo Point Dr,

Fort Worth

,

TX

76123
Allen E.
Did 10 point opener inspections on garage door opener
Near
Foxfire Way,

Fort Worth

,

TX

76133
Allen E.
New spring on garage door
Near
Ardenwood Dr,

Fort Worth

,

TX

76123
Allen E.
New spring's on garage door
Near
Rushmore Ct,

Fort Worth

,

TX

76137
Ryan B.
Repair cable off garage door and replace worn out rollers rollers. Installed new Liftmaster 8365 chain drive with WiFi ready
Near
Thistledown Dr,

Fort Worth

,

TX

76137
Ryan B.
Replace broken springs on garage door and reinforce panel with strut
Near
Black Wing Dr,

Fort Worth

,

TX

76137
Ryan B.
Replaced broken springs and worn out rollers on garage door
Near
Spring Meadow Ct,

Fort Worth

,

TX

76132
Arnold M.
Tune up on door
Near
Silver Oak Ln,

Fort Worth

,

TX

76135
Fort Worth Areas Served

Contact us online or call us directly at 817-633-3119