Amarr Garage Door Model 5501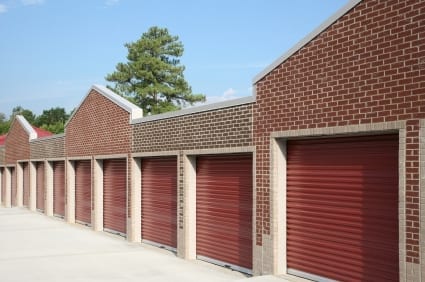 For the ultimate in economic and reliable commercial garage door performance, the Amarr garage door model 5501 delivers. With a choice of colors and sizes, this door can be utilized in a variety of buildings and is exceptionally well-suited for storage facilities and related needs.
As a family business serving the Plano, Austin, Dallas, and Houston metro areas, Action Garage Door has nearly 40 years of experience in all things garage doors. From residential to commercial, we know our doors and our work and can deliver you the best of both.
Solid and Reliable Commercial Garage Doors
Even the most basic garage door applications still require a high level of performance. That is exactly what the Amarr garage door model 5501 offers to you. This door gives you:
Exceptional reliability
Great affordability
Choice of 21 colors and multiple sizes
Dual locks for security
25-year manufacturer warranty
Made with 26-gauge galvanized steel, this strong door is designed for years and years of worry-free use.
Action Garage Door Works for You
At Action Garage Door, it is not only the doors that work for you but our team as well. With an A+ rating for service from the Better Business Bureau, we constantly strive to achieve your A+ rating as well. Making sure our customers are happy with our work is a top priority for us.
When you choose Action Garage Door, you can rest assured your job will be done right the first time. We offer service for all commercial as well as residential garage door needs, including:
Installation of new garage doors
Repairs to any garage door or garage door opener
Service on any garage doors or opener
All parts and products for sale
We offer a wide selection of products for you to choose from so that you know you will find the door that you need.
Our Other Amarr Garage Doors
Amarr Overhead Doors
Amarr Model 1000
Amarr Model 1380
Amarr Model 2000, 2400, 2500
Amarr Model 2700
Amarr Model 3500/3550
Amarr Model 5601
Amarr Model 5652
Get Your New Garage Door Today!
Action Garage Door offers fast service and so when you are ready for your new Amarr garage door model 5501, contact us and we will respond promptly!
In Dallas-Fort Worth and surrounding Texas cities, call 972-254-4040 or 817-633-3119.
In Austin TX area cities, call 512-447-3667.
In Houston and surrounding communities, call 713-222-1500 | 281-752-7100.