Garage Door Opener Frequently Asked Questions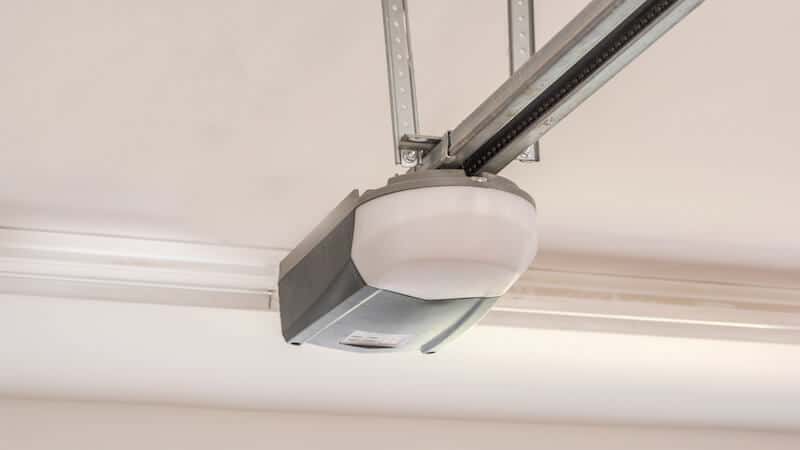 For over 40 years, Action Garage Door has helped countless homeowners repair and install garage door openers to ensure their garage door operates safely. Garage door openers provide you access to your garage while keeping out intruders. Our team gets a variety of questions about our garage door opener services, so here are answers to help you understand the different types of garage door openers and more. If you have any additional questions, please do not hesitate to reach out to our garage door specialists.
What Are the Different Types of Garage Door Openers?
There are two main types of garage door openers. They are as follows:
Belt Drive Garage Door Opener
Belt drive garage door openers provide smooth and quiet entrances. They are perfect for garages adjacent to living areas, such as in a townhome or home with an attached garage. They work using a track that runs along a belt attached to the garage door by a curved arm. The torsion spring that runs along the top of the garage door does the heavy lifting, as it applies pressure to the shaft, which acts as a counterbalance to open and close the door. Belt drive garage door openers allow homeowners to decide how much their garage door opens and closes. They also allow for quieter operation by reducing the garage door's vibrations as it opens and closes.
Chain Drive Garage Door Opener
Chain drive garage doors are rugged but reliable. They are suitable for most garage door types and use a chain to move the door open and closed. The chain running assembly is attached to a tension spring that helps lift the garage door up and down. With routine maintenance, this type of garage door can last you a while, but its operation is noisier than the other types.
What Size Motor Do I Need for My Garage Door Opener?
In the United States, there are two main models of garage door motors for residential garage doors. These are the ½ horsepower and the ¾ horsepower motors.
A properly balanced garage door should not weigh very much. Balance indicates the amount of force required to lift, so a well-balanced garage door typically needs about eight to ten pounds to lift. Having a correctly sized garage door opener eliminates the need for you to physically open your own garage. Instead, the motor sets the gears into motion. Depending on the garage door size you have, your motor's horsepower changes.
For reference, a ¾ horsepower garage door opener motor can create up to 350 pounds of lift and close with the same pressure.
Where Can I Purchase a Garage Door Opener?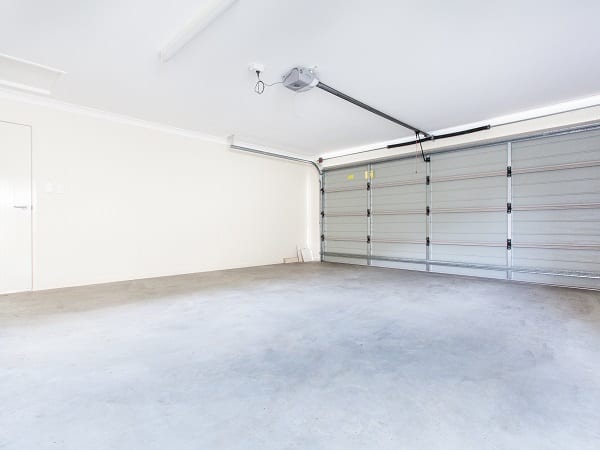 Garage door openers are sold in hardware and big box stores. However, it is better to buy a garage door opener from a professional garage door installer. They come in variable horsepower sizes and types, making it difficult to select the correct one for your home's needs if you are not sure what you are doing.
On top of that, the ones sold at hardware stores are not the same quality as the ones you can get directly from a garage door repair specialist. Our team uses only the highest quality garage door openers, ensuring the safety and longevity of your garage door and opener.
Should I Attempt to Install the Garage Door Opener Myself?
No. Garage door openers are complex and have a lot of parts that can be dangerous to work with, especially if you do not know what you are doing. It is safer and more affordable to simply call in a trusted garage door specialist to help you install your new garage door opener. Don't waste time or risk your health or garage door by attempting to do this on your own.
My Garage Door Will Not Close and Keeps Reversing. What Is the Problem?
Since 1993, North American garage doors are required to have two auto-reversal systems installed to ensure the safety of operation. This helps prevent them from closing on people and animals.
In some cases, the photocell, or sensor that helps tell the garage door opener that the coast is clear, has gone out of alignment. Check the photocells for correct alignment and ensure that the lenses are clean. If all seems well with these areas, contact your trusted garage door repair specialist at Action Garage Door.
If the Power Goes Out, Will I Still Be Able to Open My Garage Door?
Yes! Some models of garage door openers have a backup battery system in case of situations like this. You can always open the door manually if yours doesn't or the battery is dead.
Need Help Installing a New Garage Door Opener or Repairing an Old One?
Action Garage Door Repair Specialists is dedicated to ensuring the safety and security of our community by helping residential and commercial clients with all of their garage door needs. Whether you need to install a new garage door opener or are looking to repair a busted one, our team will be there when you need us. Contact us today for more information on our garage door opener services or to schedule an appointment.