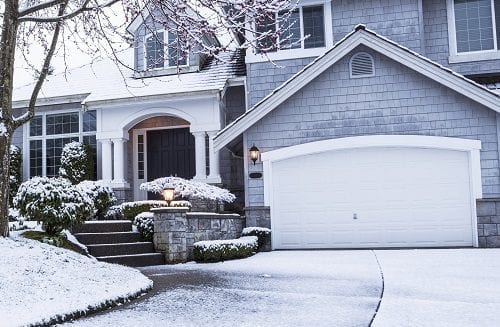 Action Garage Door Repair Specialists is DFW's, Austin, and Houston, Texas's go-to team when there is an issue with your garage door. Whether your garage door is on a residential or commercial property, rest assured that our team has the knowledge to not only resolve the issue but also to strengthen your garage door to help prevent future issues.
We've created this FAQ to answer your burning questions about our garage door repair and maintenance services. If you have any additional questions, please do not hesitate to reach out to our team.
Why Is My Garage Door Closing Partially and Then Reversing?
If your garage door opener was manufactured after 1993, it probably has an infrared safety eye system installed. This system, one of the greatest safety advancements for garage doors, helps detect if anything is in the garage door's path while it closes. It significantly reduces the risk of an accident.
However, sometimes small objects can block the sensor, making it think there is a potential hazard in the garage door's path. This can be as small as a broom handle or spider-web or mean that the sensor is misaligned. Before assuming there is something wrong with your garage door, check the sensor first, looking out for:
Any objects in the sensor's path. If there are any, remove them.
Dirt on the lens of the infrared eye-system.
If the lighted indicators are properly aligned.
Once you have checked the sensors and ensured that everything is good, try closing your garage door again. If it works, fantastic! If there is still an issue, contact your trusted garage door repair specialist to come take a look.
Why Won't My Garage Door Open?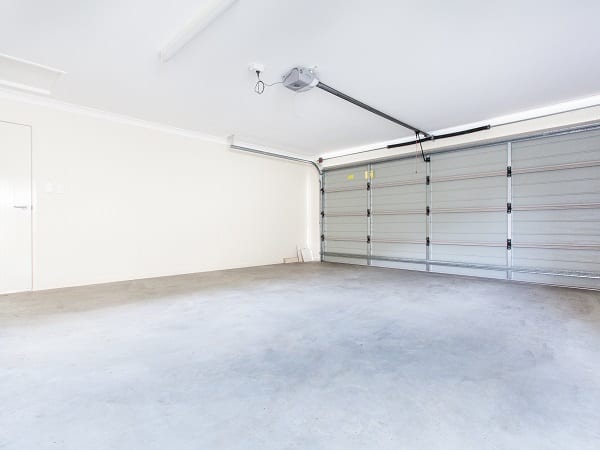 Typically when your garage door refuses to open, it is because the counterbalance mechanism isn't functioning properly. This could be due to a broken extension or torsion spring. If you have an electric opener, listen to hear if any noise comes from it when you are trying to open your garage door. If there is no noise, it could mean that the electric opener has malfunctioned. To check this, disconnect the opener and use the emergency release to manually lift the door. If it moves, then the opener is the issue.
However, if the door doesn't move, then the counterbalance is the issue. Either way, you will want to contact your trusted garage door repair specialist.
Do I Need to Replace My Entire Garage Door If a Section Is Damaged?
It depends on what section or part of the garage door has sustained damage. In some cases, replacing only the damaged section is an option, especially if the rest of the garage door is in good shape. However, if the damage is extensive or your garage door is old, it may be more economical to replace the entire garage door. A garage door repair specialist can help you make the right decision for your situation.
Why Is My Remote Not Working?
If your garage door remote is not working, you may need to change the batteries. Change out the batteries and try the garage door opener remote again. If the problem still isn't solved, this could mean that the codes have been lost due to a power outage or surge. Re-program your remote by following the instructions on the owner's manual to solve the problem.
Why Should I Invest in Routine Garage Door Maintenance?
Your garage door has a lot of moving parts essential to the health, operation, and safety of your garage door. It is highly recommended that you get your garage door looked over and tuned up every four to six months. This maintenance is essential to ensure that the springs are balanced and everything is running properly.
Do not attempt to balance or adjust the springs on your garage door by yourself. Doing so can lead to serious injury or death. Call a professional garage door company to help make the adjustments for you!
Do I Need to Replace Both Springs If Only One Is Broken?
If one of your garage door springs needs to be replaced either due to damage or old age, then the other one is receiving wear and tear as well. As a rule of thumb, both springs should be replaced at the same time to ensure the continued safety and health of your garage door.
Need Garage Door Repairs or Replacement?
Action Garage Door Repair Specialists is proud to provide the individuals of DFW, Austin, and Houston, Texas with all of their garage door needs. Whether you need a garage door inspection to ensure everything is running smoothly or you are looking to get your garage door springs replaced, our team can help! Contact us today for more information on our services or to schedule an appointment.