Best Garage Door Repair Company in Keller, Texas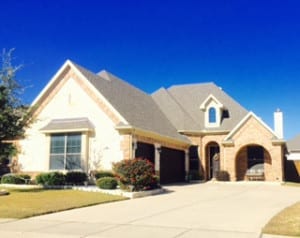 When you're looking for reliable local garage door repair services for your home, Action Garage Door is the best place to go. We provide dependable repairs for residential customers in Keller.
If you're a business owner who needs garage door repairs, keep in mind that we also offer commercial repair services. When you turn to us for help, you get same-day service or 24-hour emergency service if needed.
We also offer free priority service Monday through Saturday from 7am to 5pm. Give us a call, and we'll be happy to provide you with more information on our quality garage door repair services.
For the most experienced professionals in garage door service in Keller, call Action Garage Doors. Our Keller garage door repair technicians have the training and experience necessary to tackle all your garage door needs. When you want the best in garage door repair and other services, you have to turn to the best. For years, we have been providing residents all over Keller with the garage door service they need to have their garages in the best working order.
As a garage door repair company that is committed to customer satisfaction, nobody beats Action Garage Door. Our family-owned business has been satisfying customers for 30 years and we are waiting to help you find the services you need for your garage door in Keller. We install doors that stand up to the weather and our work conforms to all local regulations.
New Garage Door Installation in Keller, TX
Are you shopping around for a new garage door for your home or business? Action Garage Door has a large selection of quality garage doors available f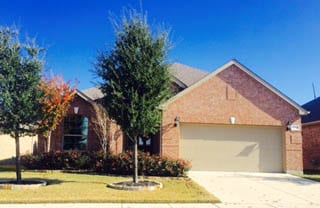 or homeowners and business owners in the Keller area. We'll work with your budget to help you find the ideal garage door for your residence or commercial building. Our team of knowledgeable, courteous technicians will also handle the entire garage door installation process. With our help, you'll soon have your brand new garage door installed and ready to use.
No two home or business owners are alike, and our garage door repair company understands that no two will want the exact same garage doors and set up. At Action Garage Door, we offer a variety of garage doors for installation in Keller homes and offices.We offer many garage door models to choose from, such as Carriage House garage doors, Olympus garage doors, Classica garage doors, Stratford Heritage garage doors, and Amarr overhead garage doors.
In addition to the types of doors we install, we can help you create a custom garage door so you can get the door that goes perfectly with your home or office. Whether you want to match the exterior just perfectly, or if you are picky about windows, a fully customized garage door is just around the corner.
Garage Door Services in Keller
At Action Garage Door, we understand you have many needs when it comes to garage door service. For this reason, our garage door service goes way beyond simple repairs. We can replace your garage door opener, secure a loose cable or install a completely new door.
Living in Keller
Keller, TX, located in Tarrant County, is just a short drive away from Dallas and Fort Worth. The city is about 33 miles northwest of downtown Dallas and about 18 miles northeast of downtown Fort Worth. Keller, which was originally
settled in the 1850s, has a population of 39,627. The average household income in Keller is $114,266, while the average income per capita is $45,415. The top employers in the city is Keller Independent School District. Keller has a cost of living that is higher than the national average and the state average, but it also has very low crime rates and excellent schools. Homes in Keller cost an average of $285,200, which is notably higher than the U.S. average of $175,500 and the Texas average of $131,400.
Keller has plenty of features that explain why the city keeps growing in terms of population. These include a thriving business community, exceptional schools, convenient access to the greater Dallas-Fort Worth area and several local organizations that residents can join or support. In fact, the city has made it onto CNN/Money's "Top 100 Places to Live — America's Small Towns" list in 2009.
Residents who want to interact with other community members can sign up to volunteer at special events hosted by the city's parks and recreation department. Those who want to show support in other ways can volunteer to help Keller's Public Arts Program, which hosts events and exhibits throughout the year. Keller residents can also go to community events, such as Fishing for Fun, in order to spend time with other residents and enjoy the city's amenities.
Visiting Keller
Keller has something for every type of visitor, no matter what their personal interests are. From public art and parklands to shopping and dining, there's no shortage of things to see, do and explore in Keller.
Those who like spending their time outside, especially when the weather is mild, can head to one of the city's local parks. The Parks at Town Center features 1.1 miles of trails, two lakes, a butterfly garden, wildflower meadows and more. Bear Creek Park features a fire pit, playgrounds, hiking trails, a wildscape garden with a waterfall and Big Bear Creek.
Keller visitors who enjoy sports can head to Keller Sports Park for fun and games. The park features baseball fields,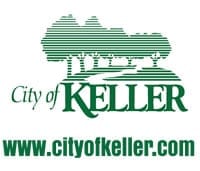 soccer fields, and football fields, as well as a fishing pier and pond, equestrian trails and a wildflower meadow. Visitors can also hike or ride a bike along the 1-mile trail. There are also picnic tables and playgrounds available.
Visitors with an eye for art can enjoy wandering through the city and seeing public works of art done by local artists. These can be found in parks, town hall and other facilities throughout the city. Visitors can also attend local artistic and cultural events, such as Keller Summer Nights, which features concerts and movies.
Keller features an impressive range of dining and shopping for visitors. All different types of cuisines can be found in the city's many restaurants, including Chinese, Filipino, Hawaiian, Southwestern, Mediterranean, Mexican, Italian, and Thai. Other places serve barbecue, ice cream, pizza, smoothies and other casual fares. Keller also has many stores, ranging from well-known department stores to independently owned and operated stores. Keller Town Center is one of the city's main shopping areas.
Contact Us Today
To get started with your garage door repair, installation, or replacement, contact Action Garage Door in Keller today and let's talk about the options available from the garage door repair company that has been caring for customers since 1984.
Garage Door Service Keller, TX
Local Reviews
for Keller, TX
Rated
4.9
out of 5 stars based on
38
customer reviews
Powered by Link Right Local
---
Sunday
Sunday

-

Keller

,

TX



---
Quick Service!
Country

-

Keller

,

TX



Answered phone on first call, scheduled repair within 3 hours of call, and repair was very fast!
---
Great Service
Mike

-

Keller

,

TX



Ryan was very helpful and polite. He was also very fast on the installation. Very pleased with the work. Thank you
---
Technician was awesome
Diane

-

Keller

,

TX



Ryan was prompt, polite, and knew his stuff!
---
Highly recommended!
Karen

-

Keller

,

TX



---
Great experience
Brandon

-

Keller

,

TX



---
Good Job
Heinz

-

Keller

,

TX



Garage door needed adjustment and steel cables replacement. Tech was very professional. Came out the same day. Door is now perfect.
---
Colleen
Shelton

-

Keller

,

TX



---
AWESOME SERVICE !!!
Erik

-

Keller

,

TX



Nathan, went above and beyond!!
---
Great Service at an Awesome price!
Dwaine

-

Keller

,

TX



Great service, Ryan did not stop and had the springs on the rod in a very reasonable time! Adjusted the door and really great service!
---
Ryan B.
Replace broken springs on garage door
Near
Granite Falls Dr,

Keller

,

TX

76248
Brian C.
Repaired garage door that had a cable off
Near
Countryside Trail,

Keller

,

TX

76248
Ryan B.
Replace broken springs and worn out rollers on garage door
Near
Pryor Ct N,

Keller

,

TX

76248
Ryan B.
Garage door and opener tune up and program remotes
Near
Branchview Ct,

Keller

,

TX

76248
Ryan B.
Fixed cable off garage door and reprogram keypad
Near
Western Trail,

Keller

,

TX

76248
Ryan B.
Replace broken springs on garage door
Near
Keller Smithfield Rd,

Keller

,

TX

76248
Nathan G.
Garage door tune up
Ryan B.
Fix cable of garage door
Near
Tuscany Terrace,

Keller

,

TX

76262
David V.
Garage Door Repair, Replaced New Spring as well as Center Bearing
Near
Lacey Oak Ln,

Keller

,

TX

76248
Brian C.
Eplaced springs on garage door and installed new garage door opener
Near
Hickory Hollow Ln,

Keller

,

TX

76262
We Also Repair Garage Doors in These Nearby Cities: