Garage Door Repair in Tomball TX
In order to stay ahead of the competition, Action Garage Doors provides the best garage door service in Tomball. We understand you have unique needs when it comes to your garage door, which is why we offer Tomball garage door repair, installation, and replacement. When you want the best in garage door repair and other services, you have to turn to the best. For years, we have been providing residents all over Tomball with the garage door service they need to have their garages in the best working order. When you need garage door repair Tomball, give us a call!
As a garage door repair company that is committed to customer satisfaction, nobody beats Action Garage Door. Our family-owned business has been satisfying customers for 30 years and we are waiting to help you find the services you need for your garage door in Tomball. Our doors can withstand extremely hot or cold weather and all of our work conforms with local codes.
Garage Door Services in Tomball
At Action Garage Door, we understand you have many needs when it comes to garage door service. For this reason, our garage door service goes way beyond simple repairs. Whether you need a cable fixed your door is off its tracks, you're looking for maintenance or you need anything else, we can help.
New Garage Door Installation
No two home or business owners are alike, and our garage door repair company understands that no two will want the exact same garage doors and set up. At Action Garage Door, we offer a variety of garage doors for installation in Tomball homes and offices. Some of our options include, Carriage House, Olympus, Classica, Stratford/Heritage, and Amarr garage doors.
In addition to the types of doors we install, we have a tool that helps you create a custom garage door so you can get the door that goes perfectly with your home or office. Whether you want to match the exterior just perfectly, or if you are picky about windows, a fully customized garage door is just around the corner.
Contact Us Today
To get started with your garage door repair, installation, or replacement, contact Action Garage Door in Tomball today and let's talk about the options available from the garage door repair company that has been caring for customers since 1984.
Call on Action Garage Door in Tomball and in other suburban areas around Houston whenever you have a need for service, adjustments, repair parts, or an entire new door. We can respond quickly even to emergencies, and we service all brands of doors and openers. Just call!
Living in Tomball, Texas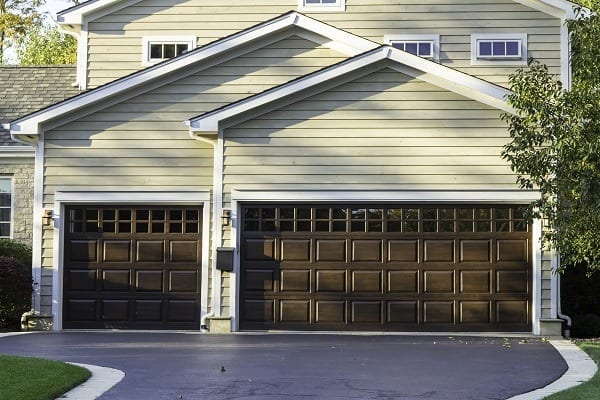 Tomball owes its existence to a group of early 19th-Century settlers who believed that abundant rainfall and fertile land provided the perfect combination for crops and cattle. Lying between the low hills and the coastal plains, it was later deemed to be the right place for a railroad line. The rest, as they say, is history. It was first known as Peck and grew quickly in its early years to serve the needs of the freight that was shipped on a downhill route to the port of Galveston. Later it bore the name of local congressman Tom Ball who was instrumental in developing the Port of Houston. Then it was shortened to one word, and it has remained Tomball ever since.
The railroad boom lasted a relatively short time, but oil and gas took its place and brought unprecedented growth to the area. Tomball incorporated as its own municipality in 1933, saving itself from becoming part of Houston during its mega growth spurt. Today, it is an independent small town surrounded by the huge city, with a population of approximately 12,000 people, an independent spirit, and a strong presence in the area.
Working in Tomball, TX
The cost of living index is below the norm for the Houston area, city services and amenities are top-notch, residents are young, for the most part, with a median age of 35, and the median per capita income is $27,627. The median for owner-occupied households is $78,750, and approximately 42 percent of the the population owns rather than rents in Tomball. Median home price is $156,500.
Although Tomball itself remains a small town, what originally attracted residents to the area never diminished. Today, the Tomball Independent School District attendance zone serves approximately 85,000 residents. More than 80 percent of all homes in the area have been built since 1980, and the school district numbers more students, at nearly 12,500, than there are people living in Tomball. Obviously, the school district boundaries encompass a much greater area than the city's boundaries.
Things to do in Tomball
Tomball is still a center of influence for local lifestyle. With attractions that include the Railroad Depot and Plaza, five separate parks with individualized personalities and attractions, a major sport center, and green space that includes walking paths and bike trails, the city is a destination for weekend and leisure activity. There are restaurants (Mel's Country Cafe and the Whistle Stop are local favorites!) and shops, community organizations and celebrations, service clubs and social activities and even business and commercial development. In brief, Tomball represents good value, a high quality of life, access to medical facilities and services that make it desirable for all age groups. It is also within commuting distance of major employment centers, close to the ports, and in the center of diverse commercial activity that distinguishes the whole of the Houston area.
Getting out the the area depends on where you choose to go. Galveston and its beaches beckon; and New Orleans is not that far away. Hobby Airport is the most convenient, but Houston Intercontinental will take you wherever you wish to go in the world. Residents learn to live with the traffic, and simply enjoy the homey atmosphere that life in the Tomball area offers. It's part of the price to pay for living in the Houston area. And for those who call Tomball home, it's reasonable. You probably won't be needing a lot of repair work on your Tomball home, but if you want to build a gazebo in your backyard, or add a pool, you might want to look for a local landscape architect.
Serving Tomball, TX
Local Reviews
for Tomball, TX
Rated
4.9
out of 5 stars based on
26
customer reviews
Powered by Link Right Local
---
Mark the Shark
Mark

-

Tomball

,

TX



Very committed service technician. Would not stop until the job was completed. Used every resource at his disposal to complete a job that was atypical.
---
Great service.
Kenny

-

Tomball

,

TX



Quick repair, and a very nice experience.
---
8500W Troubleshooting
Mark the Shark

-

Tomball

,

TX



AGD's Service Consultant was on time, courteous and very competent tectonically. They will be apprised of future needs for our overhead door and opener.
---
Same day service
Dennis

-

Tomball

,

TX



Main spring broke and I was trapped! Action was able to respond same day
---
Fast and well done
Trey

-

Tomball

,

TX



He had to replace some hinges and created new supports for the broken door panels. It was done well and fast. The price was a little high for me. I replaced the entire spring for less than half the price of two hinges and brackets. Happy about everything but price. The tech was awesome, gave good advice and explained everything. Give the guy a bonus!
---
Garage Door by Rafael
Theo

-

Tomball

,

TX



Great Service, Very Professional
---
Opener install
Michael

-

Tomball

,

TX



Excellent knowledge of product/services, and great customer service.
---
Great and friendly service!
Millard

-

Tomball

,

TX



Did a great job and helped me out of a bind- excellent service
---
On time, great service and efficient
Bronson

-

Tomball

,

TX



Gave me the options for new doors and custom doors and also for repairs of my existing door. Prices were fair and competitive to other companies we called and they were able to fix it right then! I would definitely recommend their services and use them again in the future!
---
Good service
bill

-

Tomball

,

TX



---
Rafael T.
Estimate on new door
Near
Campbellford Dr,

Tomball

,

TX

77377
Rafael T.
Near
Campbellford Dr,

Tomball

,

TX

77377
Rafael T.
Near
Hammersmith Dr,

Tomball

,

TX

77377
Rafael T.
Near
Hammersmith Dr,

Tomball

,

TX

77377
Rafael T.
Near
Hayden Wood Dr,

Tomball

,

TX

77375
Rafael T.
Near
TX-249,

Tomball

,

TX

77375
Rafael T.
Near
Wealdstone Dr,

Tomball

,

TX

77377
Rafael T.
Near
Arcott Bend Dr,

Tomball

,

TX

77377
Rafael T.
Near
Westwold Dr,

Tomball

,

TX

77377
Edmond L.
Installed two spring on garage door
Near
Waterstone Estates Court,

Tomball

,

TX

77375
More Houston Area Locations