Garage Door Repair in Stafford TX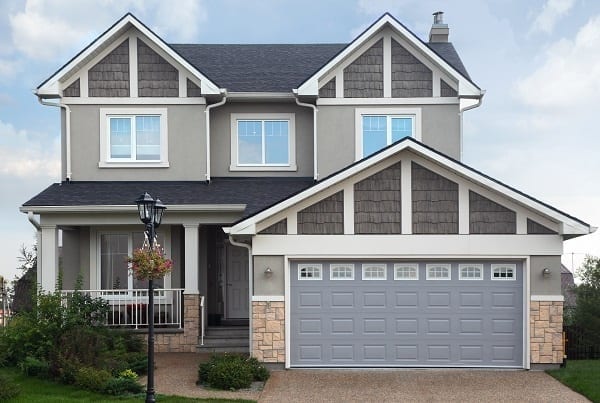 In order to get going with your day, you first need to get your vehicle ready for your drive to work. If you prefer to protect your car, truck, or motorcycle from the hot, humid Texas weather, you likely keep it in your garage, and when the door breaks or malfunctions, it can be a setback to the rest of your day as you scramble to find a prompt garage door repair company. Action Garage Door is prepared to help you if you have garage emergencies, and to assist with any other required garage door maintenance made to your garage's openers, springs, or new door installations.
Garage Door Services in Stafford
Action Garage Door is known for our excellent garage door services but we would also be glad to help you select a brand new door for your garage or carriage house. We have the latest styles, textures, and designs when it comes to garage doors, such as:
Minimalistic
Wood
Carriage
Steel
Improve the look of your garage with a fabulous new door, but also allow us to install a tried-and-true opener so that you can trust your door will continue to function. We only provide products that can will meet the local Stafford city ordinance and endure extreme weather conditions, plus we only employ experienced professionals.
New Garage Door Installation
No two home or business owners are alike, and our garage door repair company understands that no two will want the exact same garage doors and set up. At Action Garage Door, we offer a variety of garage doors for installation in Stafford homes and offices. Some of our options include Carriage House, Olympus, Classica, and Amarr garage doors.
In addition to the types of doors we install, we have a tool that helps you create a custom garage door so you can get the door that goes perfectly with your home or office. Whether you want to match the exterior just perfectly, or if you are picky about windows, a fully customized garage door is just around the corner.
Contact Us Today
Action Garage Doors is standing by to help you with all of your garage door repair needs in Stafford or the surrounding areas. Call us or fill out our online contact form to make an appointment, request our emergency service, or discuss upgrading your garage door to something stylish and modern. Keep our number on hand just in case you need help with broken openers, springs, or door panels.
The Action Garage Door team is always available for routine maintenance or emergency response and repairs that you might need for your Stafford-area residential or commercial garage doors. We will respond quickly to your needs and are available to service all makes and models of doors and openers, assuring that you will have complete peace of mind. Our technicians are thoroughly trained and insured, and all labor and material is guaranteed.
Living in Stafford, Texas
The city is unique in many ways. It exists on land within the Houston-Sugarland-Woodlands Metropolitan area that was once a private plantation and, in some ways, it retains the aura of those times. However, the days of the cane mill and cotton gig are long gone, giving way to modern construction and a kind of modern vibe that has it positioned well for future growth and development. While the population, as of 2015, was still under 20,000, the city has under its jurisdiction two extra-territorial zones that it wants to annex and develop in an effort to have the city and school district boundaries match.
Stafford schools serve city residents. It is the only school district in the state that is not operated independently with its own school board. Test scores show that its students perform above national norms, and local residents are adamant about retaining control in a hands-on way. The Stafford Municipal School District bills itself "the best little school district in Texas." Currently, 3,539 students are enrolled, predominantly Hispanic and African-American. Thirty-one percent of its teachers have a doctorate or master's degree, and there are 424 employees and five schools.
Working in Stafford, TX
The city is unique in another important way. The city has no property tax! Sales and business franchise taxes fund the city's operation, and Stafford is committed to the idea of "living within its means," although it actively promotes new business development. The municipally owned and operated schools are funded through a property assessment, however.
Originally an agricultural community, Stafford exists now as a bedroom community to Houston, but also as a commercial and business hub with four times as many people coming to the city to work as residents who sleep there. This daytime surge allowed Stafford to eliminate its property tax in 1995.
Does that make you want to live in Stafford? The median home price is a modest $152,500; still, only about 42 percent of its housing is owner-occupied. Median rents asked, at $1,081, are 18 percent higher than the national average. If you're interested in painting a room or your entire house in Stafford, there are a lot of options! And you'll have the same wide choice for any other type of home repairs and renovations!
Things to do in Stafford
City officials and economic development spokesmen want to promote the message that Stafford offers a huge incentive because it has no property tax. Among its major employers at present are United Parcel Service and Tyco, as well as many additional firms, both large and small. This diversity and the focus on expansion and services sets the city apart from others in the area. It is near enough shopping centers and entertainment venues, making its business orientation a perfectly logical track to be on.
An active Parks Department manages all city land, including the city hall and civic center, the Stafford Cemetery and six local parks, all of which include picnic tables, water fountains, paths and benches and various other amenities. The city also has a modern walking trail and is implementing additional capital improvements to make the city a better and prettier place for local residents.
More Houston Area Locations
Serving Stafford, TX
Local Reviews
for Stafford, Tx
Action Garage Door Repair Specialists
Rated
5.0
out of 5 stars based on
15
customer reviews
---
No More Opening My Garage Door in the RAIN
Debra

-

Stafford

,

TX

77477



Review of
Action Garage Door Repair Specialists
My garage door opener decided it was a great time to pretend it was a strobe light, not a garage door opener. After a quick bit of diagnosis, I determined the control board was probably shot. It took me most of the week to get to a point where I could look for someone to fix it. I had several days where I had to get out of my car in the rain to close the door to leave or open it to get in from work manually. Finally, I started my vacation. It was Friday. I did a search online and ended up finding this company. They scheduled with me and on Saturday the gentleman came out and took a look at what I had, and asked about what I wanted. He plugged in the opener I had removed the power from (since it would not stop flashing/clicking rapidly) and it did the light show for him. He unplugged it and agreed that I was correct that it was fried. He wrote up two quotes. One to supply the type of opener I wanted with what he had with him, and one to install one I acquired. The opener brand this company carries is LiftMaster, which is a higher-end brand. It would have been a LOT more expensive than what I was looking to pay for the same functionality on a Chamberlain, which is the mid-range of the same manufacturer. I decided to go get my own and we rescheduled for the next available appointment to put it in. The tech that gave me the original quote got sick, so they sent out a different technician. That tech also didn't have all the parts to finish the work for quote that I had agreed to, so he had to come back the next day to finish the installation and tune up that I had agreed to pay for. They took around half down when I agreed to the quote and they got the remainder after it was finished. I do have to say, they communicate... a lot. I was called before each appointment to have the dispatcher tell me when the gent was arriving, I was called by the person coming to tell me when they would arrive. I was texted with the gent that was coming out's picture. I was emailed both the quote, and the payments, and the survey I am currently filling out. It's a bit much, but it isn't overbearing to the point that it really annoyed me. I would say that if I were at work and having someone else at home to handle the incoming tech, and they kept calling as much as they did, it might be awkward for those who aren't supposed to take that many phone calls at work.
---
Great Service
Margaret

-

Stafford

,

TX

77477



Review of
Action Garage Door Repair Specialists
---
Excellent service!
Jerry

-

Stafford

,

TX

77477



Review of
Action Garage Door Repair Specialists
Was very knowledgeable, professional and courteous. So glad to have my garage back.
---
Good
Mr

-

Stafford

,

TX

77477



Review of
Action Garage Door Repair Specialists
---
I'm very pleased Luc's work
Cha-nan

-

Stafford

,

TX

77477



Review of
Action Garage Door Repair Specialists
Nice patient excellent work
---
Great job
Cha-nan

-

Stafford

,

TX

77477



Review of
Action Garage Door Repair Specialists
I like Luc he did very good just
---
Gret service, and took time to explain things.
Michael

-

Stafford

,

TX

77477



Review of
Action Garage Door Repair Specialists
---
Cody was amazing
Miram

-

Stafford

,

TX

77477



Review of
Action Garage Door Repair Specialists
---
Great service Very professional and friendly employees Very professional and friendly employees5
Diane

-

Stafford

,

TX

77477



Review of
Action Garage Door Repair Specialists
Very knowledgeable And I will Highly recommend recommend action garage doors
---
I was not there at the time of service my fiance was. I do feel the price was a little high for springs and wheels? Also with the new wheels and for a
Michael

-

Stafford

,

TX

77477



Review of
Action Garage Door Repair Specialists
A little pricey for items purchased
---
Action G.
Garage door repair
Near

Tambourine Dr,

Stafford

,

TX

77477
Action G.
Garage door opener installation
Near

Tambourine Dr,

Stafford

,

TX

77477
Action G.
Garage door installation
Near

Essex Pl,

Stafford

,

TX

77477
Joseph W.
Garage Door Installation
Near

Essex Pl,

Stafford

,

TX

77477
Cory B.
Performed door and opener tune ups, and replaced rollers.
Near

Monticeto Ct,

Stafford

,

TX

77477
Cory B.
Replaced springs and cables, installed strut reinforcements.
Near

Oyster Cove Ct,

Stafford

,

TX

77477
Cory B.
Replaced extension springs, cables, pulleys, hinges, and adjusted openers.
Near

Monticeto Ln,

Stafford

,

TX

77477
Action G.
Rollers, control panel and tune up
Near

Amblewood Dr,

Stafford

,

TX

77477
Action G.
Tune up
Near

Scottsdale Dr,

Stafford

,

TX

77477
Action G.
Cable off and tune up
Near

Scottsdale Dr,

Stafford

,

TX

77477