Garage Door Repair in Pearland, TX
When you're in need of a garage door repair in Pearland, TX, you want it done quickly and you want it done right by an experienced company with a sterling reputation. That's when you call on the services of Action Garage Door Repair Specialists. We've earned a reputation as the best garage door repair company in Pearland because we do it right and we do it fast, the first time, every time.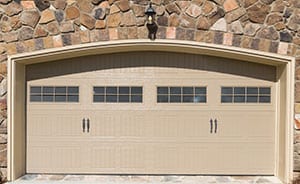 Action Garage Door is a family-owned company that has been in the business of servicing and replacing garage doors for both residential and commercial customers since 1984. No matter what the problem may be, whether it's a faulty garage door opener or a broken spring, our emergency service will have us there quickly, and we'll always have the parts you need in stock. Our commitment to customer service and guaranteed satisfaction is a large part of why people call us the best garage door repair in Pearland, TX.
Here are just a few other good reasons to choose Action Garage Door Repair Specialists:
Low competitive pricing
All name-brand products
Best warranties in the business
Fully insured for our customers' protection
Free estimates on New Doors & Openers
Free priority service from 7am-5pm Monday thru Saturday
All our technicians have passed a background check
Fast same-day service and 24-hour emergency service available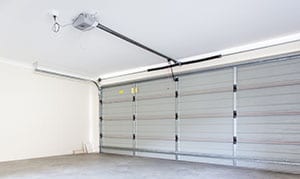 A garage door that is in poor condition could be more of a risk than you realize, which means it's time for garage door repair in Pearland. Whether your repair is major or minor, our garage door service from Action Garage Door in Pearland is just what you need. When you want the best in garage door repair and other services, you have to turn to the best. For years, we have been providing residents in Pearland with the garage door services they need to have their garages in the best working order.
We are a garage door repair company that is committed to customer satisfaction. Our family-owned business has been satisfying customers for 30 years and we are waiting to help you find the services you need for your garage door in Pearland. Our products stand up to the elements and our work conforms to all local building codes.
At Action Garage Door, we understand you have many needs when it comes to garage door service. For this reason, our garage door service goes way beyond simple repairs. We can install a new garage door opener for you, fix any loose cables you may have, get your door back on track and much more.
Garage Door Services & Installation in Pearland, TX
On top of delivering the best repair services in Pearland, TX, Action Garage Door also installs brand new garage doors. A new garage door can increase the value of your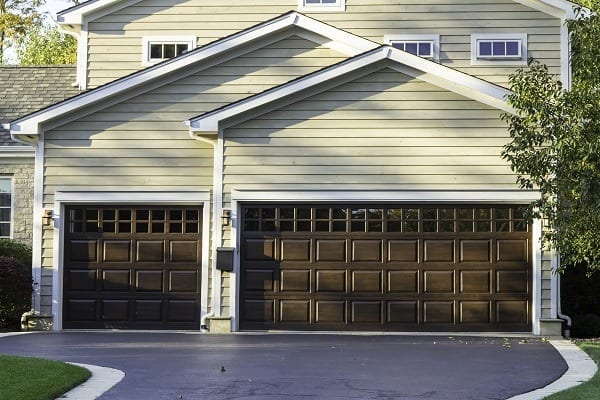 home significantly. We work with only the top manufacturers in the industry to offer you a full line of the best quality garage doors available. Whether you're in the market for an all-steel door or a solid wood door, carriage house or overhead, whether you're looking for classic styling or a more contemporary design, you'll be sure to find it in our extensive product line.
No two home or business owners are alike, and our garage door repair company understands that no two will want the exact same garage doors and set up. At Action Garage Door, we offer a variety of garage doors for installation in Pearland homes and offices. Some of our options include Carriage House, Olympus, Classica, Stratford/Heritage, and Amarr garage doors.
Living in Pearland, TX
Pearland is a city located within the Houston-Woodlands-Sugarland metro area. It sits about 17 miles south of Houston, which it connects to directly via State Highway 288. It's a great place to live, which is proven by the explosive growth of its population over the last decade or so. In 2000, census numbers tallied just above 37,000 people living in Pearland, but that had grown to 91,000 in 2010, and 108,000 in 2015, which is a whopping 142% increase.
The median income per household and per family, the last time figures were taken in 2007, was $83,000 and $92,000 respectively, although that has certainly risen since then. The average cost of a home in Pearland is currently estimated at $163,000.
People enjoy living in Pearland because of its growing economy and the availability of jobs, both of which have risen along with the population. However, much of the city still has the feel and charm of the small town that until very recently it was. It's a fairly close-knit community, and it's a good place to raise a family. There are plenty of community organizations, civic clubs, and other social activities to become involved with, as well as local school sports, which are really big in Texas.
Another benefit of living in Pearland is that it's just a short drive from the Texas plains, with plenty of opportunities for some of the best fishing, hunting, boating, and hiking in the nation. It's also not far from the Gulf Coast, with its gorgeous beaches, beautiful sunsets, and warm waters. If you want easy access to both the city and the outdoors, you'll like it here.
Visiting Pearland
The major landmark for most people visiting Pearland, TX is the Pearland Town Center, a huge, 1,100,000 square foot open-air 'lifestyle mall' with something for just about everyone. The mall's anchor stores are the upscale Macy's and Dillard's, and there over 140 other eclectic shops and boutiques, as well as a busy flea market and some excellent
restaurants. It's an example of the fantastic growth of retail sales in the city, the fastest in the state.
Another interesting landmark in Pearland is the Sri Meenakshi Temple, a Hindu temple boasting some amazing traditional architecture.
The city also has several parks with walking and biking trails, three professional golf courses, and several historical areas of note. And with its close proximity to Houston, there's never a lack of nightlife, museums, and theaters just a short drive away.
Some of the local Pearland, TX businesses Action Garage Door recommends include:
Contact Us Today
To get started with your garage door repair, installation, or replacement, contact Action Garage Door in Pearland today and let's talk about the options available from the garage door repair company that has been caring for customers since 1984.

Local Reviews
for Pearland, Tx
Rated
4.9
out of 5 stars based on
21
customer reviews
Powered by Link Right Local
---
Great, fast service!!!
Kevin

-

Pearland

,

TX



---
Great Service
Klaus

-

Pearland

,

TX



Everything was handled in a very professional manner. Garage door was fixed without an issues .
---
Susan
Ninan

-

Pearland

,

TX



Excellent work
---
Joyce
Joyce

-

Pearland

,

TX



Excellent service very nice technician
---
Great service
Norma

-

Pearland

,

TX



---
Great Service!
Jesenda

-

Pearland

,

TX



Luis was polite and knowledgeable and replaced rollers and springs in under an hour after he arrived!
---
Garage Door Torsion Conversion
Brian

-

Pearland

,

TX



Luis did a great job of replacing our old garage door spring system and calibrating it to fit our needs.
---
Great service and great worker!!
Bob

-

Pearland

,

TX



Will call again when needed.
---
Competent, Quick, and Professional
David

-

Pearland

,

TX



Job was a recovery from a poor job by a different company 2 months prior that killed the opener motr. New opener and springs were installed quickly, with a clear demonstration of diligence and customer service attitude. Price was better than expected based on prior experience. Door works very well, plus the Action technician explained a lot of things to me about opener and door operation and maintenance. Will use them again if ever needed and will recommend them to anyone who asks.
---
Carol
Wells

-

Pearland

,

TX



Excellent.
---
Ken B.
Near
Bentlake Ln,

Pearland

,

TX

77581
Ken B.
Near
Raven Ridge Dr,

Pearland

,

TX

77584
Alf D.
Add A 16' Strut To Reinforce Panel. Yearly Maintenance Performed Too
Near
Shady Brook Dr,

Pearland

,

TX

77584
Alf D.
New Nylon Rollers Installed And Yearly Maintenance Performed Too
Near
Shady Brook Dr,

Pearland

,

TX

77584
Ken B.
Near
Sunburst Ln,

Pearland

,

TX

77584
Alf D.
Door Off Track And Emergency
Near
Pinebend Dr,

Pearland

,

TX

77584
Alf D.
New 8365wifi installed And Service Door
Near
Pinebend Dr,

Pearland

,

TX

77584
Alf D.
New Door Hual Over, springs, rollers, torsion tubes. Service Door
Near
Pinebend Dr,

Pearland

,

TX

77584
Ken B.
Sold 2 panels
Near
Broadway St,

Pearland

,

TX

77581
Edmond L.
Installed center style on 16x7 door. Old broke at J bar connection pt.
Near
Beacon Pointe,

Pearland

,

TX

77584