Garage Door Repair in Meadows Place TX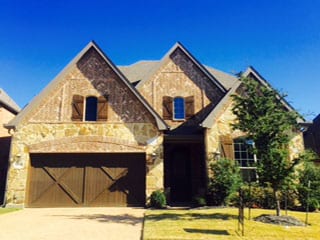 If your garage door is acting up or has completely broken down, call Action Garage Door as soon as possible and we will have your door sorted out quickly so you can get on with your day. Garage door repair is often a hassle, especially when you are in a hurry, but when you trust us, you will be completely satisfied with the results and be able to again use the garage as you normally would.
Garage door repair is essential for those times when a spring or opener has broken, but if you are looking for a way to improve the curb appeal of your home, consider installing a brand new garage door. Action Garage Doors has many different styles to choose from, including the most popular and newest styles. With our great selection, you never need to worry about having your choice rejected by your HOA or Meadows Place building ordinance specifications. The doors we install are guaranteed to turn heads and work properly.
Garage Door Services in Meadows Place
At Action Garage Door, we understand you have many needs when it comes to garage door service. For this reason, our garage door service goes way beyond simple repairs. Whether you need a cable fixed your door is off its tracks, you're looking for maintenance or you need anything else, we can help.
New Garage Door Installation
No two home or business owners are alike, and our garage door repair company understands that no two will want the exact same garage doors and set up. At Action Garage Door, we offer a variety of garage doors for installation in Meadows Place homes and offices. Some of our options include Carriage House, Olympus, Classica, and Amarr garage doors.
In addition to the types of doors we install, we have a tool that helps you create a custom garage door so you can get the door that goes perfectly with your home or office. Whether you want to match the exterior just perfectly, or if you are picky about windows, a fully customized garage door is just around the corner.
Contact Us Today
To schedule an emergency garage door repair session or to receive an estimate for a new door installation, call Action Garage Doors or fill out our online contact form as soon as possible. We are standing by to help you with any and all of your garage door needs whether you are at a residential or commercial location, in Meadows Place, or in one of the surrounding cities.
Meadows Place is a home for real people who sometimes need garage door service. In the Houston area, that's not a problem if you keep the number for Action Garage Door handy. They'll respond quickly to emergencies or schedule a time at your convenience to replace a sensor or an entire door. It's reliability you can count on!
Living in Meadows Place, Texas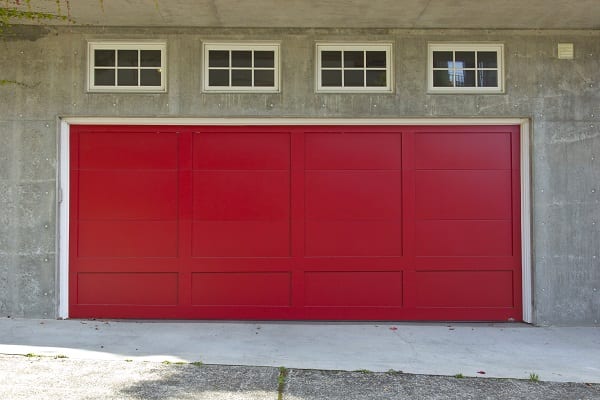 Even though Meadows Place has a physical footprint of less than one square mile, it is a powerhouse player on the world stage. It was formed in 1968 as the Meadows Municipal Utility District, falling under Stafford's extraterritorial jurisdiction. In 1983, fewer than 5,000 residents were incorporated as a city to forestall annexation by Houston. Today it is a tiny speck in Fort Bend County and a part of the huge Houston-Sugar Land-Baytown Metropolitan Area.
But its reputation is known far and wide, based on the way it uses – and reuses – its water resources. The city is also widely recognized for its police and fire protection and emergency medical services.
Working in Meadows Place, TX
Meadows Place boasts a unique water feature at its core, a lake that is used not only for recreation but also as a storage reservoir for city parks and playgrounds. It was this innovative project that drew initial attention at a water use symposium in Denver, and later at an international water issues convention.
The city is also one of the first in the state to fully implement "smart" remotely-read water meters at every household, allowing quick leak detection and the ability for homeowners to easily track water use and costs.
Eighty-six percent of the approximately 1,900 households in Meadows Place are owner-occupied, and the median income per household is nearly $86,000. Many of the homes were built during the late 60s and 70s, and the median home price is $147,900 compared to a statewide figure of $131,400.
Students attend highly-rated Fort Bend Schools, with the elementary located in Meadows Place itself, and both Dulles Middle and High Schools in nearby Sugar Land.
Things to do in Meadows Place
As you might guess, local activities for both adults and children in Meadows Place revolve around water. The lake in the center of Mark McGrath Municipal Park is noted for its seasonal wildflowers and duck populations and for its year-round activities.
A spring family campout is a highlight, with instruction in kayaking and archery and fun for the entire family. There are "big doin's" in town for the 4th of July and at Christmas, as well as a variety of special summer activities and a kids' fishing derby. The lake is also a favorite for catch & release fishing, hiking, and birdwatching.
The city's community center, pool and tennis complex are also located here. In addition to trails and natural areas, locals have shuffleboard courts, an exercise pavilion, baseball fields, and playgrounds. All facilities are maintained for the sole use of city residents and their guests.
Meadows Place is unique – and it is uniquely situated, with Highway 69 nearby, so that residents have all the advantages and amenities of a major city. But it's the "tiny village" aura that captivates residents! When you need any kind of home repair or maintenance service, plumbers, electricians, and roofers are just a phone call away in Stafford or Sugar Land. What could be better?
Serving Meadows Place, TX
More Houston Area Locations
Local Reviews
for Meadows, TX
---