Garage Door Repair in Cedar Hill TX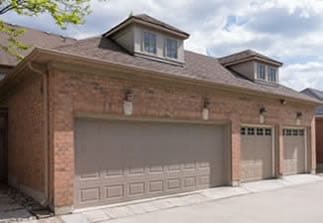 To protect your car and your other belongings, you need the most experienced Cedar Hill garage door service professionals. The good news is that the best in Cedar Hill garage door repair can be found right here at Action Garage Doors. When you want the best in garage door repair and other services, you have to turn to the best. For years, we have been providing residents all over Cedar Hill with the garage door service they need to have their garages in the best working order.
As a garage door repair company that is committed to customer satisfaction, nobody beats Action Garage Door. Our family-owned business has been satisfying customers for 30 years and we are waiting to help you find the services you need for your garage door in Cedar Hill. Our work complies with all local codes and our products can withstand the elements. Contact us for garage door repair in Cedar Hill.
Garage Door Services in Cedar Hill
At Action Garage Door, we understand you have many needs when it comes to garage door service. For this reason, our garage door service goes way beyond simple repairs. We can fix your garage door springs, for example, as well as its rollers. In addition, we perform installations for residences and businesses.
New Garage Door Installation
No two home or business owners are alike, and our garage door repair company understands that no two will want the exact same garage doors and set up. At Action Garage Door, we offer a variety of garage doors for installation in Cedar Hill homes and offices. Some of our options include, Carriage House, Olympus, Classica, Stratford/Heritage, and Amarr.
In addition to the types of doors we install, we have a tool that helps you create a custom garage door so you can get the door that goes perfectly with your home or office. Whether you want to match the exterior just perfectly, or if you are picky about windows, a fully customized garage door is just around the corner.
Contact Us Today
To get started with your garage door repair, installation, or replacement, contact Action Garage Door in Cedar Hill today and let's talk about the options available from the garage door repair company that has been caring for customers since 1984.
If you need garage door service in Cedar Hill, your best bet is to call Action Garage Door Repair. No matter what the problem, our team will respond quickly to your request, whether you need a replacement part or a quote to replace the door. No job is too small — or too big — for our trained professionals.
Living in Cedar Hill, Texas
Cedar Hill is home to transmission towers for local broadcast stations as well as the Doppler Radar Tracking equipment used to forecast storms and tornadoes. The field of towers is situated at an elevation of 800 feet, the highest point of land in a line that runs from the Red River separating Texas from Oklahoma to the north to the Gulf Coast at the southern tip of the state. The towers are not Cedar Hill's only claim to fame however.
In its early history, the city was all but destroyed by an 1856 tornado that killed at least nine people and area livestock, as well as destroying most of the property. It is said that there were only two buildings left standing. Victims were buried in a cemetery that itself was lost for almost 100 years, until it was "found" and reconsecrated in 2011. It is one of the city's two old cemeteries to bear state historic markers.
Historic Cedar Hill was situated on a branch of the Chisholm Trail and, for a time, was the largest settlement in the area. It served as county seat for Dallas County prior to the destructive tornado. Today, five early homes are on the National Park Service's Register of Historic Places. Old-time residents may also tell tales of the local bank that was held up twice by the same robber. Robert Hamilton was captured and jailed, but his "friends" Bonnie and Clyde broke him out of jail. He was eventually recaptured, and the bank failed as well, but the story lives on. The bank building is now occupied by a barber, and bears historical designation, along with three other buildings on the historical register.
Things to do in Cedar Hill, TX
Among Cedar Hill's more natural attractions are Joe Pool Lake and Cedar Hill State Park, both of which attract visitors from throughout the Dallas-Fort Worth Metroplex. The city is home to just over 45,000 residents who are avid Longhorn fans, the name of Cedar Hill High School's award-winning football team. Cedar Hill Independent School District serves more than 8,100 students in grades K-12 at 14 campuses. Students score at the state average level on test scores, and class sizes average a student-teacher ratio of 17:1.
Cedar Hill Growth
Household income in owner-occupied homes is $79, 598, and the median home price in the city is $130,700, just under the statewide median. The local unemployment rate is two percent lower than the national rate, and the poverty rate is 36 percent lower than the national.
Cedar Hill has enjoyed steady growth and development since the 1990s, and today it is a center of economic development, with retail and restaurants leading the way. In 2003, the innovative Cedar Village was begun; it is a 70-acre planned development that links city hall and the historic Main Street district to newer retail, residential, entertainment and office areas in the city. Hillside Village is another example of forward-thinking development and is the city's upscale lifestyle shopping area, with three major anchor stores and a host of specialty retail outlets.
Now in the works is economic development of the city center into a walkable destination attraction with three separate zones: Uptown, Midtown and Historic Downtown. Also new on the scene is a planned $26 million apartment development project. All in all, this is a great time to think about "coming home" to the hill!
Serving Cedar Hill, TX
Local Reviews
for Cedar Hill, TX
Rated
4.9
out of 5 stars based on
23
customer reviews
Powered by Link Right Local
---
Exemplary Service
Julian

-

Cedar Hill

,

TX



Tyler was excellent and I would recommend him anytime.
---
Excellent Customer Service
sholunda

-

Cedar Hill

,

TX



Jackie is very knowledgeable and courteous. He took the time to explain the issue, how to prevent and how often maintenance should occur. He was thorough in completing the tune up and explaining what he did. Thank you so much Jackie. The service and expertise is well worth the expense.
---
Great service OK-- price.
willie

-

Cedar Hill

,

TX



---
Very good service
Jamil

-

Cedar Hill

,

TX



Great service, expert help and good price
---
David
David

-

Cedar Hill

,

TX



Great service and service man
---
Excellent service
John

-

Cedar Hill

,

TX



If I ever need more work done to the garage I will call you
---
Billy Williams
Mrwilliams

-

Cedar Hill

,

TX



Nice work done quickly
---
Great service
Gary

-

Cedar Hill

,

TX



Service tech very polite
---
Jimmy
Jimmy

-

Cedar Hill

,

TX



---
Prompt, courteous service
Miguel

-

Cedar Hill

,

TX



Polite technician, told me what was needed, appeared to be well qualified.
---
Tyler A.
Olds cable off service
Near
Calvert Dr,

Cedar Hill

,

TX

75104
Action G.
installed new garage door
Near
Indian Trail,

Cedar Hill

,

TX

75104
Allen E.
16 ft strut installed on garage door
Near
Maple Grove Dr,

Cedar Hill

,

TX

75104
Brett W.
Amarr garage door spring installation
Near
Lowe Dr,

Cedar Hill

,

TX

75104
JACKIE M.
I serviced garage door and garage door opener
Near
N Cannady Dr,

Cedar Hill

,

TX

75104
JACKIE M.
I replaced two torsion Springs and serviced garage door and garage door opener
Near
Suffolk Ln,

Cedar Hill

,

TX

75104
JACKIE M.
I installed rollers on garage door and serviced garage door and garage door opener
Near
Gibson St,

Cedar Hill

,

TX

75104
JACKIE M.
I installed a new liftmaster screwdrive garage door opener and serviced garage door also replaced torsion cables
Near
Tower Dr,

Cedar Hill

,

TX

75104
Action G.
Our technician replaced two garage door springs.
Near
W Belt Line Rd,

Cedar Hill

,

TX

75104
Brett W.
Liftmaster garage door opener installation
Near
U.S. 67 Frontage Rd,

Cedar Hill

,

TX

75104
More Dallas Service Areas