Garage Door Repair in Farmers Branch, TX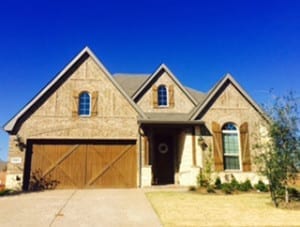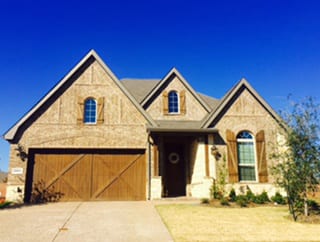 Are you looking for the best garage door repair in Farmers Branch? Have you realized you need a Farmers Branch garage door service, and fast? You have come to the right place! Contact Action Garage Doors today!
When you want the best in garage door repair and other services, you have to turn to the best. For years, we have been providing residents all over Everman with the garage door service they need to have their garages in the best working order. As a garage door repair company that is committed to customer satisfaction, nobody beats Action Garage Door. Our family-owned business has been satisfying customers for 30 years and we are waiting to help you find the services you need for your garage door in Everman. Our work will comply with local codes and our products are tested against extreme weather conditions.
Garage Door Services in Famers Branch
At Action Garage Door, we understand you have many needs when it comes to garage door service. For this reason, our garage door service goes way beyond simple repairs.  If you have a damaged spring or cable, or if your wooden garage door needs work, we can help with this issue and many more.
New Garage Door Installation
No two home or business owners are alike, and our garage door repair company understands that no two will want the exact same garage doors and set up. At Action Garage Door, we offer a variety of garage doors for installation in Farmers Branch homes and offices. Some of our options include Carriage House garage doors, Olympus, Classica, Stratford/Heritage, and Amarr.
In addition to the types of doors we install, we have a tool that helps you create a custom garage door so you can get the door that goes perfectly with your home or office. Whether you want to match the exterior just perfectly, or if you are picky about windows, a fully customized garage door is just around the corner.
Contact Us Today
To get started with your garage door repair, installation, or replacement, contact Action Garage Door in Farmers Branch today and let's talk about the options available from the garage door repair company that has been caring for customers since 1984.
Farmers Branch offers incentive for residents who wish to remodel and update their homes. If you're in the market for a new garage door as part of your home improvement plans, be sure to call Action Garage Door to see what options are available. And if you need service or replacement parts for an existing door, just pick up the phone to reach the best technicians in the Metroplex.
Living in Farmers Branch, Texas
Farmers Branch is a sprawling bedroom community, located northwest of Dallas proper. Most of the city is just north of the I635 Loop that forms a ring around the city. It is nestled alongside of Interstate 35E that runs north to Denton and South through Dallas, and offers convenient access to DFW International Airport, to the shopping centers of North Dallas and Plano, to the restaurants and nightlife of neighboring Addison, the suburban communities that lie further north, to a variety of nearby lakes and recreational attractions and to the still-existing farm and ranch land further north and west.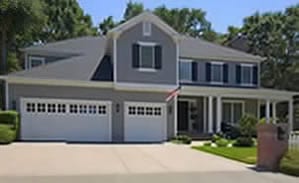 Farmers Branch boasts homes situated along the fairways of Brookhaven Country Club, one of the area's older, popular and well-established golf and tennis clubs. Its beautifully-manicured greens run like a bright ribbon through the community, complementing the city's parks, playgrounds and streams. Community activities and involvement are a major reason its residents love the community. There is a beautiful rose garden, an annual fishing tournament that attracts loads of children, along with parents and grandparents, a pond with benches and ducks adjacent to the city's acclaimed public library, an annual Christmas drive-through lighted village, and a thriving seasonal Farmer's Market.
Working in Farmers Branch, TX
City figures place the population at just under 31,000 in 2013, with a total of 11,835 households and more than 62,700 workplace employees. The Carrollton-Farmers Branch Independent School District serves students in the two communities with comprehensive and innovative programs at 38 separate campuses. A large district, encompassing more than 53 square miles, its boundaries do not conform to municipal boundaries. The district serves an enrollment of more than 25,000. Only seven of the district's schools, though, are located with the boundaries of Farmers Branch.
Median per capita income of Farmers Branch residents is slightly above $28,000, just one percent higher than the national average, but the median household income is 10 percent higher than nationally. The local unemployment rate is nine percent lower than national figures.
Things to do in Farmers Branch
Farmers Branch is a delightfully down-to-earth community full of friendly people and fine facilities. As they say, "Come home to the Branch." The city is home to more than 4,000 businesses and boasts a stable economic base as well as a commitment to respond to citizen concerns and needs. Not only does the city offer incentive for new business, but it encourages residents to improve and renovate homes. Sardone Construction is an award-winning firm that specializes in cost-effective and sustainable remodeling and design-build work.
The city has an active resident safety program, including community policing efforts and comprehensive police and fire protection.
Farmers Branch attracted national attention when, in 2007, it enacted legislation to prevent landlords from renting to illegal immigrants; that ban has since been struck down, and today the city is proud of its citywide achievements to promote caring, cooperation and understanding. The city was also once the home of the Word of Faith ministry and of Unique Performance properties. The stories of those "scandals" are public and lend an interesting note to life in Farmers Branch.
Garage Door Repair near Farmers Branch:
Farmers Branch Garage Door Service Area
Local Reviews
for Farmers Branch, TX
Rated
5.0
out of 5 stars based on
12
customer reviews
Powered by Link Right Local
---
David
Kathy

-

Farmers Branch

,

TX



Great Jo's and nice man. Also lubricated the opener for free. Thanks
---
Mark
Mark

-

Farmers Branch

,

TX



Jr was awesome and I'd want him back on my next service call. He explained everything and gave me all the options and his expert opinion.
---
Garage door repair
Joe

-

Farmers Branch

,

TX



---
Excellent job!
Benita

-

Farmers Branch

,

TX



Professional & friendly. Showed me how to activate manual lever, even installed my light bulb. I'm a happy customer!
---
Excellent service
Bollon

-

Farmers Branch

,

TX



Worked long hours to finish job which appears excellent.
---
Great Service. David was great!
Barbara

-

Farmers Branch

,

TX



---
Josh was awesome
Beth

-

Farmers Branch

,

TX



---
Fast, reliable, service, great price
Tamara

-

Farmers Branch

,

TX



---
Sue
Lewis

-

Farmers Branch

,

TX



Great service and price
---
Good job, quick and efficient
Henry

-

Farmers Branch

,

TX



Rep was very good and fast
---
David V.
Garahe Door Repair, Installed New Liftmaster Smart Control Panel!
Near
Spur Trail,

Farmers Branch

,

TX

75234
Rogelio G.
Garage door and opener maintenance
Near
Valley Hi Cir,

Farmers Branch

,

TX

75234
Israel M.
New motor install LiftMaster 8355w
Near
Crestpark Dr,

Farmers Branch

,

TX

75244
Joshua F.
Broken spring on garage door
Near
Cedar Ln,

Farmers Branch

,

TX

75234
Ralph F.
Garage door and opener tune up
Near
Phyllis Ln,

Farmers Branch

,

TX

75234
Guillermo G.
Broken spring on garage door
Near
Randy Ln,

Farmers Branch

,

TX

75234
Jake S.
New doors
Near
Cedar Ln,

Farmers Branch

,

TX

75234
Guillermo G.
Garage door off track new hinges
Near
Golfing Green Dr,

Farmers Branch

,

TX

75234
David V.
Garage Door Repair, Applied 12 point Door and opener Tune up as well as Programmed 2 Remotes!
Near
Courtdale Dr,

Farmers Branch

,

TX

75234
David V.
Garage Door Repair, Installed New Liftmaster Opener and Applied 12 Point Door Tune up!
Near
Courtyard Pl,

Farmers Branch

,

TX

75234