Garage Door Repair in Coppell, TX
Garage doors are built to be sturdy, but individual parts within them can break down over time or all of a sudden. When your home or business in Coppell has a garage door that isn't working the way it should, that's a sign that it's time to call Action Garage Door. Our company has been offering Coppell homeowners and business owners with quality repair services for garage doors since 1984. For more than 30 years, we have proven ourselves to be the best garage door repair company in the area. Need more information on our repair services? Call us today, and we'll be happy to help.
Our garage door service in Coppell has been going strong since 1984. Our family-owned business has been satisfying customers for 30 years and we are waiting to help you find the services you need for your garage door. We install products that are built to stand up to the weather and all of our work complies with local codes and regulations.
Our Coppell Garage Door Services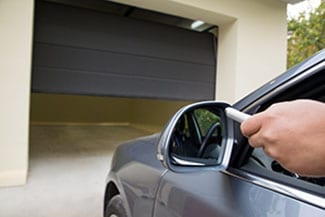 At Action Garage Door, we understand you have many needs when it comes to garage door service. For this reason, our garage door service goes way beyond simple repairs. Whether you need commercial garage door installation, garage door maintenance or residential work, we'll be here for you.
Types of Garage Doors We Install
No two home or business owners are alike, and our garage door repair company understands that no two will want the exact same garage doors and set up. At Action Garage Door, we offer a variety of garage doors for installation in Coppell homes and offices. Some of our options include Ca
rriage House garage door, Olympus Garage Doors, Classica garage door, Stratford and Heritage Garage Doors, and Amarr Garage Doors.
In addition to the types of doors we install, we have a tool that helps you create a custom garage door so you can get the door that goes perfectly with your home or office. Whether you want to match the exterior just perfectly, or if you are picky about windows, a fully customized garage door is just around the corner.
New Garage Door Installation in Coppell TX
When your Coppell home or business needs a new garage door, Action Garage Door provides a variety to consider. Our garage door options include Oak Summit, Overhead, Olympus, Classica, Heritage and Designer Choice. Whether you want a door with a modern, contemporary look or one with a more traditional design, we can help you choose the best one to enhance your home or business. We offer competitive prices and warranties on all of our products. If you're ready to learn more about our garage door installation services, give us a call today. We'll give you an estimate at no cost to you.
Living in Coppell, Texas
Coppell, TX, located north of both Dallas and Fort Worth, provides residents with easy access to both cities, as well as the greater DFW area. The city is around 22 miles northwest of Dallas and 27 miles northeast of Fort Worth.
Coppell, which has a population of roughly 38,659, has a median household income of $111,325 and an average income per capita of $49,098. Major employers in Coppell include Amazon, Samsung, Mohawk Industries and CiCi's Pizza, which all of have shipping and distribution facilities in the city.
While the cost of living in Coppell is higher than the U.S. average and the average in Texas overall, the city has low crime rates, great schools and good employment prospects. Homes in Coppell cost around $291,700 on average, which is more than the state average of $131,400 and the national average of $175,700.
Small Town Charm in Coppell
Coppell combines nostalgic small town charm with modern buildings and amenities. The city's residents can explore the Historic District, which includes the town square and Coppell Farmers Market. Those who are looking to get to know more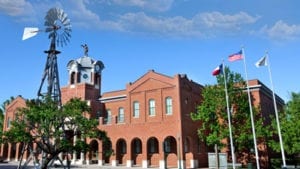 community members can make plans to participate in or attend the city's special events, which take place throughout the year.
Some of these events include Mardi Gras in the Fall, Old Town Kwest Scavenger Hunt, A Vintage Christmas in Old Town Coppell and Concert on the Lawn. The city also hosts an annual Back to School Ice Cream Social for local students. Coppell residents can also be part of the community more by signing up for activities and classes, such as tennis, dance, oil painting, camps, cooking, basketball or keyboard.
Visiting Coppell
Those who visit Coppell will find that there is no shortage of activities and amenities for them to do throughout their stay. The city has a number of parks that offer ideal spots for outdoor recreation or relaxation. For those who want to catch a glimpse of local wildlife, Coppell Nature Park offers the chance to see hawks, bobcats and other species.
The park features 66 acres of native vegetation for visitors to explore, as well as a Biodiversity Education Center for learning more about the species who make their home here. For those who prefer to spend an afternoon fishing, the Duck Pond Park offers this activity, along with a walking trail and playground.
Shopping and Dining in Coppell TX
Coppell has some great shopping and dining establishments for visitors to check out while they're in town. Visitors can enjoy comfort food in a cozy setting at Black Walnut Cafe, or savor a delicious meal and drinks at Carmel Restaurant and Lounge. The city also has several other places to eat along the main stretch of South and North Denton Tap Road.
When it comes to shopping, visitors can stock up on locally grown produce and freshly baked goods at the Coppell Farmers Market. Visitors can also find stores and shops in the main part of the city close to the town square.
Theater and Art in Coppell TX
Visitors who are looking for a bit of culture can stop by Falak Art Studio to see works of art on display in the gallery. The studio also offers art classes for those who want to learn oil painting and other artistic techniques during their stay in Coppell. Those who enjoy theatrical shows can spend an evening at Theatre Coppell watching local talent take the stage.
Local Home Services Resources
Mister Sparky: https://www.mistersparky-dfw.com/electrician-coppell-tx
Coppell Heating and Air Conditioning Inc.: http://www.coppellac.com
Grow It Land Designs: http://www.growitlanddesigns.com
CLC Roofing Inc: http://clcroofing.com
Contact Us Today
To get started with your garage door repair, installation, or replacement, contact Action Garage Door in Coppell today and let's talk about the options available from the garage door repair company that has been caring for customers since 1984.
Coppell Garage Door Service Area
Local Reviews
for Coppell, TX
Rated
4.8
out of 5 stars based on
33
customer reviews
Powered by Link Right Local
---
Diane
Walter

-

Coppell

,

TX



Great service!
---
Dave
France

-

Coppell

,

TX



Brian did a very quick and thorough job. Gave me a good explanation of what probably caused the problem and what was needed to fix it. This is a good man to have representing your company given the negative press garage door repair services can get.
---
Terry
Cook

-

Coppell

,

TX



Brian did a great job today. Very professional and the garage doors worked perfectly.
---
Quick, timely & quality Service
Tom

-

Coppell

,

TX



Great response time! From my initial call to complete installation was less than 24-hours!
---
Thanks for the quick service
Hickman

-

Coppell

,

TX



---
Great service
Bolton

-

Coppell

,

TX



---
Professional Service
Koopman

-

Coppell

,

TX



Over the years I have experienced nothing short of the professional service that your store offers. Your technicians are courteous, friendly and informative. It's a pleasure to have your services available. Thank You.
---
A
Nelson

-

Coppell

,

TX



---
Excellent service - timely and efficient!
Colleen

-

Coppell

,

TX



---
Jim
Jones

-

Coppell

,

TX



Just what we needed. Thanks!
---
Brian C.
Professionally installed new springs on garage door and installed a brand new LiftMaster belt drive garage door opener
Near
Fairview Ct,

Coppell

,

TX

75019
Ryan B.
Tech special.... garage door and opener tune up
Near
Winding Hollow Ln,

Coppell

,

TX

75019
Ryan B.
Fix Liftmaster opener and replace worn out rollers
Near
Plantation Dr,

Coppell

,

TX

75019
Brian C.
Ran new wire for safety eyes, and did tune up on garage door
Near
N MacArthur Blvd,

Coppell

,

TX

75019
Brian C.
Replaced pair of cables on garage door
Near
Tupelo Dr,

Coppell

,

TX

75019
Brian C.
Professionally replaced 2 springs on garage door and did tune up on garage door and opener
Near
Swallow Dr,

Coppell

,

TX

75019
Alf D.
Action Garage Doors: Installed Sears Chain Drive Opener
Near
Redcedar Way Dr,

Coppell

,

TX

75019
Fidel P.
3 spring replacement
Near
W Bethel School Rd,

Coppell

,

TX

75019
Brian C.
Repaired garage door they was jammed after hitting car
Near
Westminster Ct,

Coppell

,

TX

75019
Fidel P.
Keypad installed
Near
Willow Springs Dr,

Coppell

,

TX

75019
Garage Door Repair near Coppell: