Garage Door Repair in Grand Prairie, TX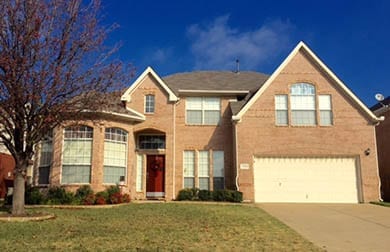 Have you been searching for garage door service in Grand Prairie? Great news! Grand Prairie garage door repair and other services can be found right here at Action Garage Door.
When you want the best in garage door repair and other services, you have to turn to the best. For years, we have been providing residents all over Grand Prairie with the garage door service they need to have their garages in the best working order. As a garage door repair company that is committed to customer satisfaction, nobody beats Action Garage Door. Our family-owned business has been satisfying customers for 30 years and we are waiting to help you find the services you need for your garage door in Grand Prairie. You can count on us to perform our work in strict compliance with local codes and to provide you with products that can handle the elements.
Garage Door Installation Services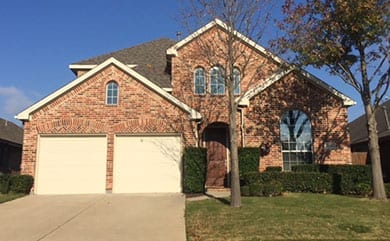 At Action Garage Door, we understand you have many needs when it comes to garage door service. For this reason, our garage door service goes way beyond simple repairs. We can install an overhead door, repair a loose cable, provide maintenance or perform any other type of garage door work you need.
No two home or business owners are alike, and our garage door repair company understands that no two will want the exact same garage doors and set up. At Action Garage Door, we offer a variety of garage doors for installation in Grand Prairie homes and offices. Some of our options include Carriage House garage doors, Olympus garage doors, Classica garage doors, Stratford/Heritage, and Amarr overhead steel garage doors.
In addition to the types of doors we install, we have a tool that helps you create a custom garage door so you can get the door that goes perfectly with your home or office. Whether you want to match the exterior just perfectly, or if you are picky about windows, a fully customized garage door is just around the corner.
Contact Us Today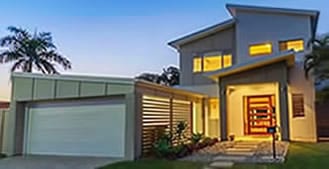 To get started with your garage door repair, installation, or replacement, contact Action Garage Door in Grand Prairie today and let's talk about the options available from the garage door repair company that has been caring for customers since 1984.
Action Garage Door in Grand Prairie, TX
Action Garage Door provides service to residents of Grand Prairie and the entire Mid-Cities region. No matter whether you need a new installation or a simple adjustment to an existing residential or commercial garage door, our professional technicians can be at your location quickly if necessary. Much of the time, we either have the necessary parts with us, or we can secure them quickly in order to have your garage door operating efficiently within hours.
It's one of the things that distinguishes our service, and we strive to always meet or exceed our customer's expectations. Action has a 30-year history in Texas, with an emphasis on quality, performance, and low competitive pricing. Our service team is thoroughly trained to work on most major garage door brands, and we can help you decide on a new door that will meet your personal standards for style and performance.
We have built our business on responding to the public need for responsive and responsible service, and every member of our team is committed to upholding that tradition. No concern is too small – we are as happy to make minor adjustments as we are to help you choose a brand new door. We will be happy to schedule service, no matter where you live or work in the city.
About Grand Prairie, Texas
The 15th most populated city in Texas, Grand Prairie is presently home to over 175,000 residents. It was initially founded in 1863 and named "Dechman" after its founder Alexander McRae Dechman. However, it was later titled Grand Prairie in the mid-1850s after confusion with the railroad system. Historically, Grand Prairie has been involved in aviation and defense, creating a thriving economy and a multitude of strong neighborhood communities within. Although the city of Grand Prairie stretches along the southwestern boundary of Dallas County, it spills over into both Tarrant County to the East and Ellis County to the South. It is also known as a member of the "Mid-Cities Region" that occupies land between Dallas and Fort Worth.
In addition, Grand Prairie land sits on both sides of the Trinity River's West Fork, and Johnson Creek, a major tributary, flows through the city. Interstates 20 and 30, the new George Bush Freeway, Belt Line Road and State Highways 360, 180 and Spur 303 all run through the city, as does the railroad. At present, however, there is no public transportation in Grand Prairie.
Grand Prairie History
The city, however, has anything but a split personality. It enjoys a history that began in 1863 and experienced some ups and downs over the years.
Today, it is a charming, forward-thinking community with a network of community gardens and recreation. The city was incorporated in 1909, following early years as a farming and forestry center after the Civil War. During World War I and in the decades following, Grand Prairie became a center for defense and aviation companies. During World War II, a Grand Prairie plant produced both Liberator and Mustang aircraft; the plant was later taken over by Vought, and it still exists, although today it is in an area that today lies within the city limits of Dallas.
Working in Grand Prairie
Ling Temco Vought (LTV) produced not only aircraft, but missiles at the location and a division sold to Lockheed Martin still operates in Grand Prairie. The American subsidiary of Airbus Helicopters, Inc., also headquarters in the city. Bell Helicopter is also a major employer and, for several years in the 1980s, American Airlines leased office space in the city until its Fort Worth headquarters was complete.
Other primary employers include Poly-America, Inc., Siemens Energy & Automation, Hanson Pipe & Products, and Wal-Mart.
Living in Grand Prairie, TX
The 2010 official census recorded a population of slightly over 175,000, up from about 127,500 ten years earlier. The estimated 2015 population was 187,809, up a little over seven percent in five years. The median home price for all neighborhoods in Grand Prairie is $169,400, higher by more than 13% from the previous year. Grand Prairie is still in growth mode, and newer subdivisions are expected to bring higher prices in the coming year. The area is considered "very hot" for real estate growth!
Grand Prairie Area Attractions
A much-anticipated event in this charming mid-size city is Prairie Lights, a spectacular drive-through lighted Christmas adventure in Lynn Creek Park on Joe Pool Lake. The display attracts thousands of cars each year, beginning on Thanksgiving. The lake itself, not surprisingly, is a popular recreational destination throughout the year, especially during the long hot summer. The community has a commitment to health and fitness, a renovated downtown with a distinctive water tower, innovative schools, a popular discount mall, and a thoroughbred race track, the only one of its kind in the DFW metroplex.
Grand Prairie's Saturday Farmer's Market, held Saturdays from April through December, always attracts crowds and sponsors events such as a downtown fitness walk with the mayor, a crawfish boil, Hatch Chili Festival, Halloween festival, and a Christmas craft market. It is held at the site of the historic water tower on Main St.
Grand Prairie Garage Door Service Area
Local Reviews
for Grand Prairie, TX
Rated
4.9
out of 5 stars based on
92
customer reviews
Powered by Link Right Local
---
Denise
Claborn

-

Grand Prairie

,

TX



---
Great and fast service
Varughese

-

Grand Prairie

,

TX



---
Efficient
Richard

-

Grand Prairie

,

TX



---
Keith
Keithrick

-

Grand Prairie

,

TX



Quick!
---
Tom
Tom

-

Grand Prairie

,

TX



Nathan very quickly discovered the problem and had it fixed in minutes.
---
Fast and friendly.
Kerr

-

Grand Prairie

,

TX



Showed up at the beginning of the estimated time which is always a plus. Very friendly and knowledgeable gentleman. Installation went quickly and we are very satisfied with the entire process. Would definately recommend.
---
Fast response time and great service
Michael

-

Grand Prairie

,

TX



Came home yesterday morning to find my garage door would not open. It was a broken spring. I called for service and they arrived in less than an hour. The spring was under warranty and they replaced and finished the process within 45 minutes. I have been using this company since 2006
---
Nathan was quickly assessed the problem and completed the work very efficiently
Tom

-

Grand Prairie

,

TX



Pleasant interaction and confident with my decision to once again call Action for repairs.
---
awesome job
hero

-

Grand Prairie

,

TX



---
Great service
James

-

Grand Prairie

,

TX



---
Allen E.
Misc labor 6 inch roller installed on garage door
Near
NW 9th St,

Grand Prairie

,

TX

75050
Allen E.
New spring's on garage door
Near
Enchanted Ct,

Grand Prairie

,

TX

75050
Jose T.
Remplace Brocken springs and rebalance the door
Near
Westfield St,

Grand Prairie

,

TX

75050
Jose T.
Remplace Brocken springs and rebalance the door
Near
Westfield St,

Grand Prairie

,

TX

75050
Nathan G.
New garage door sensors for headunit
Near
Ed Smith Ct,

Grand Prairie

,

TX

75050
Allen E.
New spring's on garage door
Near
Bandera,

Grand Prairie

,

TX

75054
Nathan G.
Garage door repair
Near
Timberdale St,

Grand Prairie

,

TX

75052
Allen E.
New spring installed on garage door
Near
Kessler St,

Grand Prairie

,

TX

75052
Allen E.
Yearly maintenance
Near
Bentwood Trail,

Grand Prairie

,

TX

75052
Allen E.
New spring's on garage door
Near
Hobby Falcon Tr,

Grand Prairie

,

TX

75052
Garage Door Repair in nearby cities:
| | |
| --- | --- |
| Single Car Custom Garage Door |  Custom Two Car Steel Garage Door |
| | |
|  New Two Car Garage Door |  Single Car Garage Doors Install |
| | |