Garage Door Repair in Duncanville, TX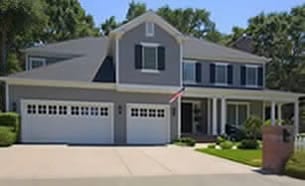 The best thing about Duncanville garage door repair is you can find exactly what you need at Action Garage Doors. We have been providing residents and business owners the best garage door service in Duncanville for 30 years and are still going strong. When you want the best in garage door repair and other services, you have to turn to the best. For years, we have been providing residents all over Duncanville with the garage door service they need to have their garages in the best working order.
As a garage door repair company that is committed to customer satisfaction, nobody beats Action Garage Door. Our family-owned business has been satisfying customers for 30 years and we are waiting to help you find the services you need for your garage door in Duncanville. Our doors stand the test of often-brutal weather conditions and all of our work conforms to local regulations.
Garage Door Services in Duncanville
At Action Garage Door, we understand you have many needs when it comes to garage door service. For this reason, our garage door service goes way beyond simple repairs. If you need a steel commercial door installed, a cable replaced, general maintenance or anything else, we'll be here for you.
New Garage Door Installation
No two home or business owners are alike, and our garage door repair company understands that no two will want the exact same garage doors and set up. At Action Garage Door, we offer a variety of garage doors for installation in Duncanville homes and offices. Some of our options include, Carriage House Commercial Garage Doors, Olympus garage doors, Classica garage doors, Stratford/Heritage garage doors, and Amarr Overhead garage doors.
In addition to the types of doors we install, we have a tool that helps you create a custom garage door so you can get the door that goes perfectly with your home or office. Whether you want to match the exterior just perfectly, or if you are picky about windows, a fully customized garage door is just around the corner.
Contact Us Today
To get started with your garage door repair, installation, or replacement, contact Action Garage Door in Duncanville today and let's talk about the options available from the garage door repair company that has been caring for customers since 1984.
Your best bet for quick and thorough garage door repair and service for a home in Duncanville is to call Action Garage Door. Not only will you be treated to a prompt and courteous response, but you can count on low prices, fully trained and insured technicians, and the best quality parts and garage doors available anywhere. Why not keep the number handy?
History of Duncanville, TX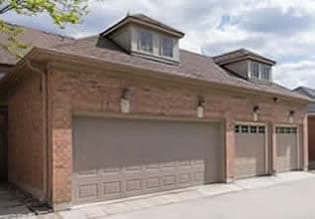 Duncanville is part of the area known as the Best Southwest, which includes Desoto, Lancaster and Cedar Hill. Located to the southwest of metropolitan Dallas, the city has a proud heritage dating to the days in the mid-1800s when its larger neighbor was known as Camp Dallas. Today, the city of approximately 39,000 people occupies just over 11 square miles. It is characterized by parks and green initiatives as well as by its railroading past. During World War II, the Army Air Corps operated a flight training field in Duncanville. The airport was later developed into the Duncanville Air Force Station, with regional radar tracking facilities in addition to multiple missile launch sites. Who knew that the Cold War came so close to home? The station was closed in 1964; land reverted to city control and all barracks and buildings were eventually razed. Nothing remains today other than a monument outside the city's library and community center that recalls that part of the city's history.
The city does pay homage to its history in other ways. A "stone igloo" was constructed in a local park as a replica of an original spring house that dated to the early days of the community. A few historic buildings, including an early "music room," are also preserved in the city's historical park. The Texas Historical Commission has designated Duncanville as an official Main Street City.
Living in Duncanville, Texas
A Main Street monthly market held the third Saturday of each month is known as the Duncan Switch in honor of the old railroad switching station. It is a popular event, constituting a cross between a street fair and a community flea market, along with food and fun for all ages.
Today, the population of Duncanville is racially diverse, forward-thinking and active in community affairs. It is a livable city with a range of amenities, and a location that puts it close enough to the city to take advantage of those benefits, but far enough away to be comfortable. Its approximately 40,000 residents enjoy a lifestyle characterized by reasonable costs, excellent city services and utilities, good shopping and restaurants, and an abundance of outdoor attractions, including nearby lakes and green space.
Education in Duncanville
The public school district's 14 schools achieve test scores in the 85th percentile, 25 percent higher than the national average, and while the median home price is $113,000, the appreciation rate has recently reached almost 13 percent. The Zillow estimate of home value puts the median for recent sales at $141,000. This is an up-and-coming first tier suburb in the popular close-in south-of-Dallas area, a good place to look at if you're looking for a home amid pretty vistas and friendly neighbors.
If you need services of any kind, a good place to start is at City Hall. The city maintains a handy list of phone numbers online. If you need any kind of home repair, start with the Chamber of Commerce — you'll find reputable firms, whether you need an electrician, a plumber or a roofer.
Duncanville Garage Door Service Area
Local Reviews
for Duncanville, TX
Rated
4.8
out of 5 stars based on
50
customer reviews
Powered by Link Right Local
---
Jose provided awesome service
Robert

-

Duncanville

,

TX



I've used Action for a long time and your service is good as ever
---
Quick response, Great service
Cheryl

-

Duncanville

,

TX



Jose arrived soon after I called and was able to fix the problem quickly. He was very professional and friendly.
---
Sean
Matthews

-

Duncanville

,

TX



Jose was timely and knowledgeable about what needed to be done to repair our garage door. Would likely recommend them to others.
---
Great Service
Rogelio

-

Duncanville

,

TX



---
Great service, awesome price
Grace

-

Duncanville

,

TX



Excellence experience
---
Sharon
Sharon

-

Duncanville

,

TX



---
Great Service
Rex

-

Duncanville

,

TX



Jose was here on time, and had the opener installed in in a very short time.
---
Good service
Thelma

-

Duncanville

,

TX



---
Sunny
Susan

-

Duncanville

,

TX



Door works great now.
---
Great Service
Bernie

-

Duncanville

,

TX



Tech was prompt, friendly & worked to give us a satisfactory repair.
---
Jose T.
Spring remplace rebalance the door
Near
Whippoorwill Plaza,

Duncanville

,

TX

75137
Jose T.
Fix key lock
Near
High Ridge Dr,

Duncanville

,

TX

75137
Jose T.
Opener fix adjust force settings and limit settings
Near
S Clark Rd,

Duncanville

,

TX

75137
Jose T.
Tension the spring and lib the door
Near
Charlotte St,

Duncanville

,

TX

75137
Alf D.
New Liftmaster Wallbutton Installed. Safety Inspection Done
Near
Hepburn Ln,

Duncanville

,

TX

75137
Alf D.
New 8165WiFi Liftmaster Chaindrive Installed. New Door Recommend Soon
Near
Carriage Way,

Duncanville

,

TX

75137
Jose T.
Remplace springs tuneup the door 1) 375 ut transmiter
Near
Old Country Rd,

Duncanville

,

TX

75137
Jose T.
New spring remplace end bearing rollers center bearing plate and tune up the door
Near
Rock Rose Dr,

Duncanville

,

TX

75137
Jose T.
Spring remplace hinge #1 door tune up tech special
Near
Oak Run Dr,

Duncanville

,

TX

75137
Jose T.
Door and opener tune up
Near
Steger Dr,

Duncanville

,

TX

75116
Garage Door Repair near Duncanville: