Garage Door Repair in Frisco, TX
If you are trying to find a Frisco garage door repair service, look no further than Action Garage Door in Frisco, Texas. Our knowledgeable garage door technicians are ready and willing to help you with all your garage door needs.
Whether you need your garage door repaired, or just need a complete garage door overhaul, you know you can call Action Garage Door in Frisco. We have built a great reputation in Frisco for quality craftsmanship and exceptional customer service. For over 30 years, our family-owned business has been assisting Frisco residents with everything from garage door repair, replacement, and custom garage doors. We build our garage doors to withstand the worst Texas weather and all our work follows the strict local regulations.
Our Frisco Garage Door Installation Services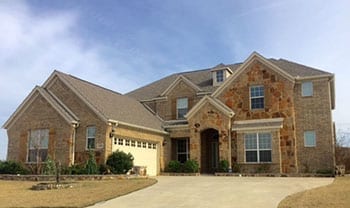 At Action Garage Door, we understand that your garage door needs special attention on occasion aside from the normal maintenance or repair. We have the unique skills to offer additional garage door services. We are one of the only garage door companies that can work on your wooden garage door. We can replace springs and garage door openers.
If you need any additional information on how we can help, contact Action Garage Door in Frisco today and let us help you with your garage door repair or replacement.
About Frisco, Texas
Frisco, TX has a dedicated commitment to the environment; in fact, it's been called Tree City USA by the National Arbor Day Foundation. It was the fastest growing community in the entire nation in 2009, and it owes much of its growth due to its booming economy and its nearby proximity to Dallas itself. Frisco has new housing developments going up constantly in addition to its more historic neighborhoods, and as a Dallas bedroom community, Frisco's real estate market is one of the best of the best. As long as Dallas remains a thriving economic center, homes in Frisco are likely to retain their value. Frisco had been founded initially in the late 1800s and didn't begin to see significant growth until the last few decades brought stable and quick growing commerce into the
Frisco had been founded initially in the late 1800s and didn't begin to see significant growth until the last few decades brought stable and quick growing commerce into the Dallas-Fort Worth area. The population was able to jump from 33,000 in 2000 to a whopping 145,000 in 2014, which has led to the construction of numerous new homes and planned developments. Frisco is now served by the Frisco Independent School District, a 165-store regional mall, and a variety of other services that make it an entirely independent town.
How Action Garage Door Services the Frisco Community
There's a lot of new construction in Frisco, to be sure, and although newer garage doors don't often have major problems, there can be issues with operation that require adjustment, realignment or minor parts replacements. Action Garage Door stands ready to help, with the expertise and the trained service technicians to respond quickly whenever the need arises.
We offer emergency service, within one hour in most cases, for both residential and commercial customers. We schedule appointments as necessary to conform to your schedule. And we work diligently to exceed your expectations, not only on pricing but also on performance. We have been in business for more than 30 years, and have established our reputation for value. However, we're not about to rest on our laurels, whether you need a minor parts adjustment or an entire door replaced.
We recommend Amarr Garage Doors for their quality and durability, but we also represent other brands, and will be happy to discuss the pros and cons of various garage door materials and specifications or help you design a custom door for your needs. Whether you want to provide for a golf cart, a sports car or an RV; or if you have a fleet of limousines, Action can partner with you to provide security and safe access to your garages.
Living in Frisco, TX
Living in Frisco can seem a little like an unending trip to a penny candy store! It's new and upscale, shiny and glitzy, appealing and expensive. It represents all that is good about living in Texas, and it also includes some of the "over the top" features that frame frequent jokes about Texas.
Frisco is the home of a 12,000-seat football stadium that is used by the school district's eight varsity teams. The unique part of the story is that the stadium adjoins the new Frisco headquarters of the Dallas Cowboys, and includes their training facilities and lockers as well as serving as the professional team's practice field. The future of the Ford Center at The Star is a multi-use sports and entertainment complex. It's just one of the Frisco features that is larger-than-life, Texas-style!
Frisco, located approximately 25 miles north of downtown Dallas, has the distinction of being the fastest-growing city in the United States from 2000 to 2009. In 2014, the city was the second-fastest-growing, with an annual growth rate of 6.5%. The population reached 159,000 In November 2016.
In the early years of the century, Frisco opted to use a fractional portion of its collected sales tax dollars to fund economic development. Frisco Square, destined to become the new downtown, is a mixed-use development that includes a new city hall, main library, and public commons, as well as 250 rental apartments, seven restaurants and 40,000 square feet of commercial office space. A Cinemark theater and Forest Park Medical Center are also features of the new development.
Frisco's advantages include fine schools, regional state-of-the-art medical facilities, a multitude of restaurants and retail stores along the length of Preston Road, one of the oldest non-highway thoroughfares in all of Texas, beautiful and modern parks and playgrounds, and a fresh, new feeling that is attractive and invigorating.
Frisco Attractions
It is the home of Stonebriar Centre, a regional shopping mall with 165 stores, a massive Ikea store that serves the entire D-FW Metroplex, and numerous residential subdivisions, many of them exclusive communities with a varied menu of amenities. The median price of homes in Frisco is almost $385,000, up 6.7% over the past year. Real estate expert Zillow predicts another 3% increase in home value during the coming year.
Sports are important in Frisco: The Dr. Pepper Ballpark is a 10,600-seat baseball stadium that anchors a unique development; Toyota Stadium can seat more than 20,000 fans for concerts as well as hosting soccer games; there is an outdoor velodrome in the city, and an Olympic-size modern natatorium. Not only do the Dallas Cowboys have their headquarters in Frisco, but so do the Dallas Stars, an NHL team and the Texas Tornado of the North American Hockey League, as well as the Texas Legends, associated with the Dallas Mavericks, and the Frisco RoughRiders, a minor league baseball affiliate of the Texas Rangers.
Why Families Love Living in Frisco, TX
The school district and the city represent two of the top five Frisco employers, with T-Mobile USA, Amerisource Bergen Specialty Group and Conifer Health Systems filling out the list. Health care and hospitals are prevalent in Frisco, attracted by the availability of land, economic incentives, and the fast-growing North Texas population.
An emphasis on youth, sports and education makes Frisco particularly appealing for local families and, although Frisco is quite distant (for commuting purposes) from downtown Dallas and there is no public transportation that runs to the city, it is near enough to the major business campuses of Plano and the North Dallas corridor to be a reasonable drive for those who chose to call the city home. It also boasts some of the best shopping and dining available in the area, and residents can jump on any of the northern toll roads and interstate highways easily enough. Frisco is almost equidistant from both Dallas Love Field and DFW International Airport, and Addison Airport, a private general aviation facility, is only about 20 minutes to the south.
Education is also a priority, with campuses of five universities located in the city, as well as an innovative Career and Technology Education Center that operates as part of the Frisco Independent School District.
If you've purchased a property recently or are looking to sell your home in Frisco, TX, one of the upgrades you might want to consider is a brand new or custom garage door. Let us know about your questions regarding garage door repair and replacement services by contacting us today.
Frisco Garage Door Service Area
Local Reviews
for Frisco, TX
Rated
5.0
out of 5 stars based on
145
customer reviews
Powered by Link Right Local
---
Broken spring repair. Fast service. Fair price.
Gary

-

Frisco

,

TX



Received good customer service from David, the technician. He appeared knowledgeable and worked fast.
---
Jim
Cooksy

-

Frisco

,

TX



Excellent service. Very quick response and took care of my problem at a reasonable price.
---
GREAT SERVICE WITH A SMILE
Teresa

-

Frisco

,

TX



WALKED ME THROUGH EVERYTHING THAT WAS SERVICED 🙂
---
Sadia
Sadia

-

Frisco

,

TX



Great service
---
Great Job!
Art

-

Frisco

,

TX



JR did a great job with assessment and work. Will use again.
---
Helpful, knowledgeable, courteous. Thanks!
Gary L.

-

Frisco

,

TX



---
Awesome Service
Felecia

-

Frisco

,

TX



Professional and courteous, will definitely refer him and the company to my friends and family
---
Great service
Mary

-

Frisco

,

TX



Had a prompt and professional experience, assisted in recommending overall repairs to optimize our service
---
courteous and prompt
Jennifer

-

Frisco

,

TX



I couldn't get my car out of the garage and Action sent David the same day. He was very promt and courteous! would use them again! highly recommend
---
Fast, thorough and informative
Mark

-

Frisco

,

TX



---
David V.
Garage Door Repair, Installed 2 New Torsion Springs, and Rollers as well as Applied a Door and Opener Tune up!
Near
Winston Dr,

Frisco

,

TX

75035
Alf D.
Yearly Maintenance Performed And Reinforced Two Panels With Struts
Near
Star Creek,

Frisco

,

TX

75034
Alf D.
Yearly Maintenance Performed And Added Struts the Hit Panels
Near
Player Ct,

Frisco

,

TX

75034
Gerald D.
Door tune up
Near
Fox Ridge Trail,

Frisco

,

TX

75034
Tyler A.
Installed new garage door springs on 16x7 door
Near
Pleasant Grove Dr,

Frisco

,

TX

75035
Rogelio G.
Replaced broken springs on garage door
Near
Norfolk Ln,

Frisco

,

TX

75035
Alf D.
New 8365wifi Liftmaster Chaindrive Opener Installed. Yearly Maintenance Performed
Near
Quest Dr,

Frisco

,

TX

75035
Alf D.
Added Blots To "J" Arm Of Opener. Recommendations On Parts Next Yearly Maintenance
Near
Gulf Breeze Ln,

Frisco

,

TX

75034
Alf D.
New Springs Install And New I- Beam Raild Installed On Opener. Yearly Maintenance Performed
Near
Riverhill Rd,

Frisco

,

TX

75033
Alf D.
New Springs Installed And Yearly Maintenance Performed Too
Near
Barkwood Ln,

Frisco

,

TX

75033
Garage Door Repair in other nearby cities:
| | |
| --- | --- |
|  New Installed Garage Door | Steel Garage Door Repaired |
| | |
|  Custom Wood Garage Door |  Two Car Garage Door Install |
| | |
|  New Two Car Garage Door Install |  Custom Three Car Garage Doors |
| | |