Garage Door Repair in Hutto TX
Whether you know there's a problem with your garage door, or if you suspect a potential problem, contact Action Garage Doors for Hutto garage door repair or maintenance. Our garage door service in Hutto is the most excellent service in town. When you want the best in garage door repair in Hutto, you have to turn to the best. For years, we have been providing residents all over Hutto with the garage door service they need to have their garages in the best working order.
As a garage door repair company that is committed to customer satisfaction, nobody beats Action Garage Door. Our family-owned business has been satisfying customers for 30 years and we are waiting to help you find the services you need for your garage door in Hutto. Our work is always up to code and our doors stand up to the tough Texas weather.
Garage Door Services in Hutto
At Action Garage Door, we understand you have many needs when it comes to garage door service. For this reason, our garage door service goes way beyond simple repairs. We'll install a wooden door, a steel door, or any other type of door you like. We'll also fix a loose garage door cable and make your door safer.
New Garage Door Installation
No two home or business owners are alike, and our garage door repair company understands that no two will want the exact same garage doors and set up. At Action Garage Door, we offer a variety of garage doors for installation in Hutto homes and offices. Some of our options include Carriage House, Olympus, Classica, Stratford/Heritage, and Amarr garage doors.
In addition to the types of doors we install, we have a tool that helps you create a custom garage door so you can get the door that goes perfectly with your home or office. Whether you want to match the exterior just perfectly, or if you are picky about windows, a fully customized garage door is just around the corner.
Contact Us Today
To get started with your garage door repair, installation, or replacement, contact Action Garage Door in Hutto today and let's talk about the options available from the garage door repair company that has been caring for customers since 1984.
Action Garage Door is well-located to assist with all your garage door installation, maintenance, repair and replacement needs when you live just east of the Texas capital, in Hutto and surrounding communities. Keep in mind that we are equipped to service all makes and models and our technicians are fully-trained and insured for your protection.
Living in Hutto, Texas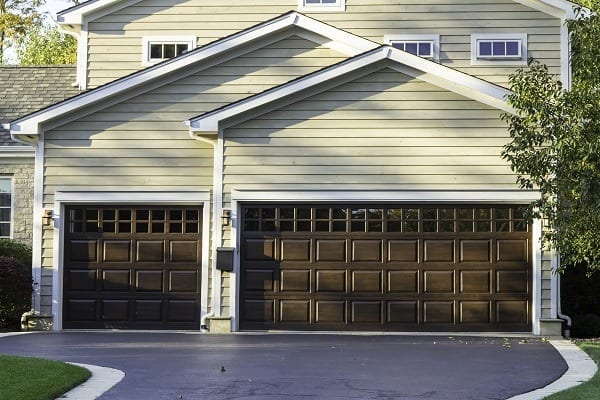 Hutto is a small city located east of Roundrock and approximately 22 miles northeast of Austin. With a population slightly over 22,000, it is considered a moderately prosperous suburb of the capital, with a relatively low cost of living, good schools, a low crime rate and lots of amenities. Housing prices are higher than the average for the state of Texas, but substantially lower than the national average.
Median price of a home in Hutto is $141,000, and more than 88 percent of the city's households are owner-occupied. A young and family-oriented community, half of Hutto's residents are between the ages of 21 and 54, with the median slightly under age 30. Average household income is $75,669. Community activities and school events are high on the list of priorities for local residents. From the sleepy rural community that was Hutto in 2000, the city is now recognized as one of the fastest growing of Austin's suburbs.
Working in Hutto, TX
Hutto owes its founding to the railroad, but it is now a center of commerce, recognized by Southern Business and Development as one of the Top 100 markets to locate a business. The completion of SH 130 on the Central Texas Turnpike System has made the commute to Austin easier and opened Hutto to access from the entire area.
Hutto is well known for its school mascot, the Hippo, but there is little agreement about how the team actually adopted the name. One is that a circus hippopotamus escaped from a circus train during a 1915 stop, and resulting attempts to retrieve the hippo from the water of Cottonwood Creek prompted the school to memorialize the event. In any case, the Hutto Hippos are well known on the playing field, and you'll also see painted Hippos all around Hutto. They're quite a sight!
Things to do in Hutto
Even though Hutto still has a distinctive small-town congeniality, it is within a 10-mile population area that numbers more than 325,000, so even without traveling the full distance to Austin, there is an abundance of opportunity for shopping, dining and entertainment, not to mention higher education and employment opportunity. When you're looking for bargains, head to Round Rock Premium Outlets.
The city of Hutto has four community parks and a splash pad, and it also boasts a new 25,000-square-foot YMCA and a newly-opened 25-acre water park. The local Circuit of the Americas is an F-1 track, and Cedar Park Center features the Texas Stars, an NHL affiliate, as well as the Austin Toros, an NBA development team. If that's not enough, all the music and Texas culture of the state capital is easily accessible in nearby Austin. And most home repairs are only a phone call away; there are a lot of friendly local contractors.
Serving Hutto, TX for Garage Door Installations and Repairs
Local Reviews
for Hutto, TX
Rated
4.9
out of 5 stars based on
16
customer reviews
Powered by Link Right Local
---
Great service, friendly tech!
Alex

-

Hutto

,

TX



Quick and easy process. Tech called 45 minutes prior to arrival. Worked quickly and effiencently.
---
Lavanya
Reddy

-

Hutto

,

TX



---
Great service, kinda pricey!
Hays

-

Hutto

,

TX



---
Greatly appreciated the kind technician and his knowledge. Very nice, affordable. Will use again Thanks!
Brandyburg

-

Hutto

,

TX



---
Excellent Service
Weaver

-

Hutto

,

TX



Tech was friendly & very helpful
---
Jerry
Stav

-

Hutto

,

TX



Great Service. Informative, honest,pleasant efficient
---
great service
Chepulis

-

Hutto

,

TX



---
Great service
Jared

-

Hutto

,

TX



Great service great price.
---
Fernando Naranjo
Naranjo

-

Hutto

,

TX



Excellent
---
Owner
Kevin

-

Hutto

,

TX



The technician showed up... I showed him the issue... He address the issue...Nothing more to say.
---
Charles H.
Dual spring replacement
Near
Pentire Way,

Hutto

,

TX

78634
Rogelio G.
Garage door repair.
Near
Nueces River Trail,

Hutto

,

TX

78634
Jake S.
Tuneup on door and opener
Near
Lakemont Dr,

Hutto

,

TX

78634
Brian H.
Door and opener tuneup
Near
Co Rd 100,

Hutto

,

TX

78634
Tyler C.
Put cable back on garage door and balanced out the garage door. Also installed a new travel module on liftmaster garage door opener along with a full garage door tune up and liftmaster motor tune up
Near
Wimberley St,

Hutto

,

TX

78634
Tyler C.
Put cable back on garage door and balanced the garage door
Near
Quail Cir,

Hutto

,

TX

78634
Tyler C.
Did full garage door tune up and garage door opener tune up
Near
Herrera Court,

Hutto

,

TX

78634
Tyler C.
Did full garage door tune up and liftmaster motor tune up
Near
Tolcarne Dr,

Hutto

,

TX

78634
Tyler C.
Did full garage door tune up and liftmaster motor tune up
Near
Camellia Dr,

Hutto

,

TX

78634
Tyler C.
Programmed travel limits on garage door opener
Near
Foxglove Dr,

Hutto

,

TX

78634
More Austin Locations