Garage Door Repair in Justin TX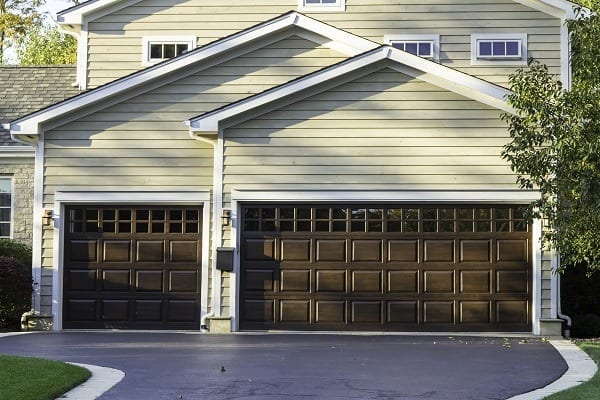 When it comes to finding the best garage door repair service in Justin, Texas, turn to Action Garage Door first. Our team has served the community reliably since 1984, providing comprehensive garage door repair, new garage door installation and sales, and garage door parts services. We're here to help you whenever your garage door stops working or no longer fits your needs. With a goal of 100 percent customer service, we're committed to helping you right away with any need you have.
Garage Door Services in Justin
At the heart of our business at Action Garage Door is our repair business. We offer garage door repair service 24 hours a day. And, most of the time, we can be there within just 1 hour. Call us when your garage door gets stuck or a spring breaks. We can help you get your car out and your home safe in no time. Our technicians are all background checked and have extensive experience with garage door repair. We guarantee our workmanship. And, perhaps most importantly, you'll always have an expert helping you to get your garage working properly again.
New Garage Door Installation in Justin Texas
Sometimes it is just time to replace your old garage door. It's worn or no longer works. No matter why you need to replace your garage door, call Action Garage Door first. Our team of experienced professionals will come to your home, offer a full estimate with a written quote for any garage door you need. We're dedicated to making sure you get the best price available for any brand or make in garage door. We offer a variety of products including:
Carriage house garage doors
Insulated, energy-efficient garage doors
Premium steel garage doors
Low-cost, reliable garage doors
Wood garage doors
In addition, we also offer a wide range of garage door openers. This includes most makes and models for both commercial and residential garage doors. Let's get your door working properly today.
What Makes Action Garage Door So Unique?
We're committed to providing Justin homeowners with the very best service at the best price. When you call our team, you'll get:
Brand name products at affordable prices.
Fully insured professionals who you can trust
The best warranties available
Let us help you to get your garage doors installed today.
Living in Justin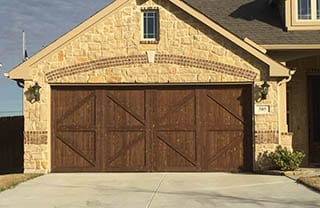 Saying Justin is a small town is an understatement. This community spans 2. 4 square miles, but is only home to about 3,450 people. It's located in Denton County. Justin is about 25 miles to the north of Fort Worth and easily accessible by Interstate 35. Those who live here are proud to have a community that's welcoming and a bit more remote. Most of the property here is either open space or residential homes. And, like some areas of the Dallas – Fort Worth area, it has seen significant development over the last few years. Those who live here often commute to work and have an average commute time of 33 miles.
Nevertheless, this community is very family oriented. About 41 percent of the 650 homes here have children. The median income for households here is $52,580 and per capita income for the city was $22,300.
The cost of living in Justin is one of the key reasons to live here. With a base of 100, the area of Justin has a cost of living rating of 94.3. This makes it an affordable community. The average studio apartment here is about $667 per month while the average for the region is $652. Renting a two-bedroom home will likely cost $986 per month, slightly more than the area's $960 average. It's important to know that many people who live here own their homes and rental properties (and overall households) are fewer. Still, with a median home price of $167,000, this area remains very affordable.
The area has seen a significant amount of job growth in recent years. That's necessary since the community has seen its population grow at a rate of 178 percent since 2000. This makes it one of the fastest growing communities in the region.
Exploring Justin – For Residents and Visitors
The City of Justin is served by the Northwest Independent School District. The community spends over $12,984 per student on their education. And, the area has a low 16 students per teacher ratio. A few key organizations in the area include:
Justin Business Association, which helps to grow the number of businesses in the area
Justin Civic Foundation, a group of volunteers who help encourage local events and to accomplish key projects in the city
Residents can also get involved by joining the Justin Lions Club!
The community has a number of parks including Reatta Park, Bishop Park, and the Justin Community Park located in the heart of the city. It's all run through the Justin Parks & Recreation Department, which offers a number of community events, sports facilities, and senior events.
Local Business Resources:
Serving Justin, TX
Local Reviews
for Justin, TX
Action Garage Door Repair Specialists
Rated
4.8
out of 5 stars based on
5
customer reviews
Powered by Link Right Local
---
Great service
Croisant

-

Justin

,

TX



Review of Action Garage Door Repair Specialists
Very nice and polite
---
Great Service
Montague

-

Justin

,

TX



Review of Action Garage Door Repair Specialists
Bryan did a great job!
---
John
Swisher

-

Justin

,

TX



Review of Action Garage Door Repair Specialists
The technician you sent (Brian) was very professional and courteous. I asked a lot of questions and Brian didn't hesitate to answer.
---
Great service
Kinney

-

Justin

,

TX



Review of Action Garage Door Repair Specialists
---
Quick Response
Stephen

-

Justin

,

TX



Review of Action Garage Door Repair Specialists
The guy told me what I needed - a tune-up - and got it done.
---
Ryan B.
Replace broken springs on garage door
Near
Range Rd,

Justin

,

TX

76247
Ryan B.
Garage door and opener tune up
Near
Navada Way,

Justin

,

TX

76247
Ryan B.
Torsion conversion on garage door
Near
Amazon Dr,

Justin

,

TX

76247
Ryan B.
Garage door and opener tune
Near
S Jackson Ave,

Justin

,

TX

76247
Nathan G.
New garage door motor
Near
Shasta View Dr,

Justin

,

TX

76247
Brian C.
Repaired garage door opener rail
Near
W 2nd St,

Justin

,

TX

76247
Brian C.
Installed new nylon rollers on garage door and did tune ups on garage doors and openers
Near
Santa Fe Trail,

Justin

,

TX

76247
Brian C.
Professionally replaced two springs on garage door
Near
Velvet View Ct,

Justin

,

TX

76247
Brian C.
Did tune up on garage door and opener
Near
Cowboy Trail,

Justin

,

TX

76247
Brian C.
Reset the limits on a LiftMaster garage door opener and replaced 10 nylon rollers on garage door and did tune up
Near
Cowboy Trail,

Justin

,

TX

76247
More Fort Worth Area Locations