Garage Door Repair in Liberty Hill TX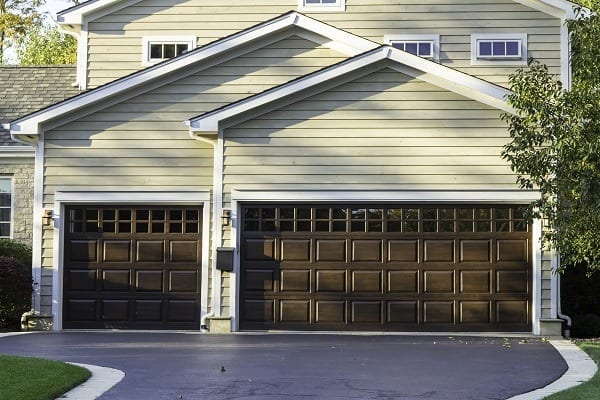 When only the best garage door repair team will do, call Action Garage Door in Liberty Hill, Texas. Our trusted team of professionals can help you today with nearly any type of garage door repair or new garage door installation you need. If you need emergency help, call us first. We also offer 1 hour emergency garage door service and are available to you 24 hours a day in such situations. When experience, competitive pricing, and fast service are needed, Action Garage Door is the only team to call.
Garage Door Services in Liberty Hill
Repairing your garage door isn't something to put off. If the door is off the tracks, a spring is broken, or the garage door opener just isn't working, allow only an experienced technician to take a look. We employ only well-trained professionals and we ensure they maintain their education. Each one has been background checked for your safety. Same-day service is available – don't delay in giving us a call for:
Non-working garage door
Garage door panel repair or placement
Garage door opener repair
Track problems and much more!
Our team also offers professional maintenance of your garage door. If you have not done so, schedule an annual inspection of your garage door. It can extend the life of your door. We're available in Liberty Hill to help you with this at any time.
New Garage Door Installation
There are times when upgrading your garage door is necessary. A new door can change the way your home looks. It can enhance your home's value as well. New doors also offer increased security and outstanding energy efficiency. At Action Garage Door, our team will visit your home to offer a comprehensive look at all of the garage door options available to you. We have all of your favorite name brands available including Heritage, Olympus, Oak Summit, Classica, and Designer Choice. And, we can talk to you about each of the style options available as well including:
Energy-efficient insulated garage doors
Carriage house garage doors
Wood doors
Premium, high-quality steel garage doors
And, much more
Why Choose Action Garage Door for Liberty Hill Garage Door Needs?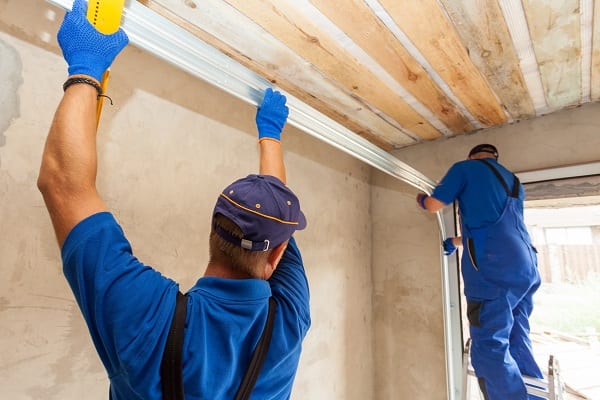 We aim to stand out from the competition. To do this, we offer:
The best warranties in the business
Competitive, low pricing on all name brand garage doors
Technicians with a background check
Fully insured professionals
All of the parts and equipment necessary
To get started, call our team today to schedule a consultation. We'll provide you with a written estimate for your Liberty Hill garage door repair or replacement. Expect outstanding workmanship.
Living in Liberty Hill
A true, old-style Texas town, Liberty Hill is a very small community. It's located in Williamson County. It's part of the Greater Austin Metro area. This area is growing. It's population has grown 212 percent since 2000. And yet, only 1389 people call it home. Overall, this small town has a limited number of businesses, and is mostly a residential neighborhood.
Liberty Hill has under 500 households, though this number is growing. The community has several new developments of homes and continues to expand options available to residents. About 38 percent of those living here have children under the age of 18. The median income for the community was $56,955 and per family was $73,125. This city's median home costs is also on the rise. Today, the median home value in Liberty Hill is $249,700. That's up 36 percent in the last ten years. The rise in values stems, in part, from the limited inventory available here.
Many of those that work in the area drive to work. However, with a moderately sized economy, the average commute is 29 minutes. Some people work in other suburban areas of Austin.
The community spends significantly on its school children. The public school system here, the Liberty Hill Independent School District, spends over $26,100 per student. The national average is $12,380. The community also has a solid student to teacher ratio at 14.9 to 1.
Exploring Amenities In Liberty Hill for Visitors and Residents
The City of Liberty is small, spanning bout two-square miles. It does have a few notable aspects to it. For example, the Liberty Hill International Sculpture Park is located in this area. It stems from an event, the International Sculpture Symposium, that occurred in 1976. Today, visitors can see the 27 monuments in a variety of natural materials on display.
The Liberty Hill Chamber of Commerce supports local business development. The community's business options remain limited, but there are plenty of new developments moving into this area.
The community offers:
The Liberty Hill Public Library offering more than 15,000 books and modern services as well.
Summer youth sports programs and adult-focused programs as well.
Higher education is available in nearby towns. Schools such as The University of Texas at Austin and St. Edward's University are within 30 minutes.
Britt's Crosswind Airport and CFC Aviation Ranch Airport service the community, for smaller flights.
The San Gabriel River is nearby – some homes overlook the water.
Local Reviews
for Liberty Hill, TX
Action Garage Door Repair Specialists
Rated
4.0
out of 5 stars based on
2
customer reviews
Powered by Link Right Local
---
Late arrival, friendly
Deedee

-

Liberty Hill

,

TX



Review of Action Garage Door Repair Specialists
Waited for over 2 hours, but quick once arrived and friendly. Not sure about pricing. A new spring and service was $285. Ad said springs start at $45.
---
Battery backup out; great recommendation to save me $$
Bonnie

-

Liberty Hill

,

TX



Review of Action Garage Door Repair Specialists
---
Charles H.
Motor service
Near
Co Rd 287,

Liberty Hill

,

TX

78642
Tyler C.
Installed new 16x8 garage door. Also installed new liftmaster chain drive garage door opener
Near
Montrose Dr,

Liberty Hill

,

TX

78642
Tyler C.
Installed two new torsion Springs on garage door. Also did garage door tune up.
Near
Palomino Pl,

Liberty Hill

,

TX

78642
Tyler C.
Service call
Near
Matthews Cir,

Liberty Hill

,

TX

78642
Action G.
Our technician replaced one spring on garage door.
Near
Cooks Crossing,

Liberty Hill

,

TX

78642
Action G.
Lift master belt drive opener install
Near
Miracle Rose Way,

Liberty Hill

,

TX

78642
Action G.
Two new remotes
Near
Drystone Trail,

Liberty Hill

,

TX

78642
More Austin Area Locations
Find one of our garage door specialist near you by clicking on a city in the list below.
Action's Austin garage door service also offers all types of garage door openers and repairs for homes, condominiums, apartments, commercial buildings, and stand-alone garages. There is no limit to what we can do for you.
To learn more about our garage door services, contact us online or call directly at 512-447-3667.