Garage Door Repair in Weatherford TX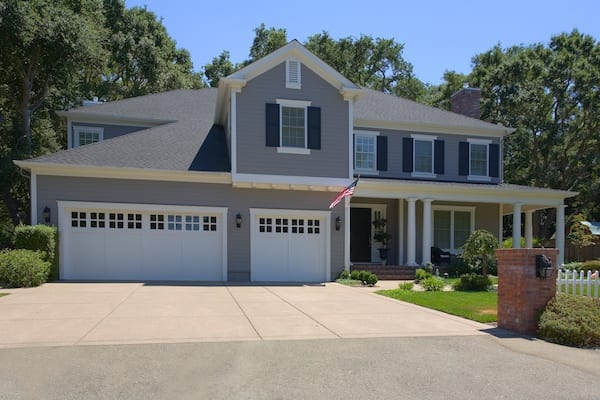 Weatherford homeowners can trust Action Garage Door for all of their garage door repair and replacement needs. As the best garage door repair company in the Dallas – Fort Worth region, our team works closely with homeowners to help ensure their garage doors are always working at their best. We've served the area reliably since 1992 and have a long history of providing exceptional service. We maintain an A+ rating with the Better Business Bureau. You can always expect competitive, low pricing for all of the services you need.
Garage Door Services in Weatherford
We're committed to providing you with the level of attention you need when your garage door stops working as it should. To achieve this, we offer emergency garage door service within just 1 hour – and it is available to you 24 hours a day in Weatherford. That means that if your vehicle is stuck in the garage or the garage doors are off track, you don't have to put yourself or your family at risk. Instead, allow our experienced technicians to arrive at your location right away to make repairs.
We provide comprehensive garage door repairs including on most makes and models. This includes repairs to the door itself as well as to the garage door openers. We can fix and repair springs, motors, lines, and tracks quickly to ensure you can get back into your garage in no time.
New Garage Door Installation in Weatherford Texas
When you need new garage doors, our Weatherford technicians are happy to help you. Action Garage Door Repair Specialists will arrive at your home to provide you with a full breakdown of the garage door options we have available to meet your needs. This includes options such as:
Insulated garage doors
Premium steel doors
Carriage house garage doors
Wooden garage doors
Much more!
You will also find numerous styles and brands of garage door openers available. These openers can help to ensure quiet, reliable operation for years to come. Ask us about the long warranties on our garage doors!
Why Choose Action Garage Door for Your Needs?
To get started with your garage door repair, installation, or replacement, contact Action Garage Door in Weatherford today and let's talk about the options available from the garage door repair company that has been caring for customers since 1984.
If you need garage door service in Weatherford, your best bet is to call Action Garage Door Repair. No matter what the problem, our team will respond quickly to your request, whether you need a replacement part or a quote to replace the door. No job is too small — or too big — for our trained professionals.
Living in Weatherford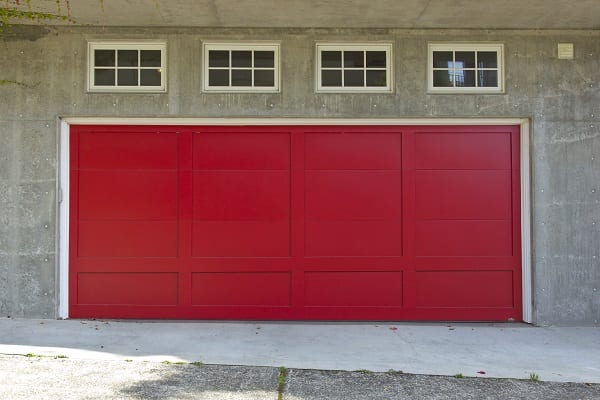 The community of Weatherford is tucked into Parker County, Texas. It is a modern, growing community about 25 miles to the west of Fort Worth and right along Interstate 20. The city is home to over 26,700 people. And, it's a growing community that's seen its population grow by 40 percent from 2000 to 2008. It spans some 22 square miles of land. Weatherford is also the county seat. The average income per household here is $50,924.
The community is home to the Weatherford Independent School District. The Weatherford College is an option for upper education. The area has a number of religious organizations, service businesses, and historical buildings. It's also known as the Peach Capital of Texas and, to honor that, there's an annual Parker County Peach Festival held each year here.
The cost of living in Weatherford is very affordable within the Dallas – Fort Worth area. Out of a scale of 100, Weatherford's cost of living is 92.2, making it a much more affordable area than many. The average studio apartment here costs $640 to rent, whereas the overall area's average cost is over $650. A single-family, two-bedroom home for rent costs about $948 per month compared to the region's $960.
When it comes to buying a home in Weatherford, Texas, the area remains affordable overall. The average listing price for a home for sale is about $330,000. This is a large market with over 300 homes listed for sale. The area is seeing substantial growth, though, with a five percent gain in home listing price over the last several years.
Exploring Weatherford – For Residents and Visitors
The Weatherford Chamber of Commerce is one of the best places to start whether you are planning a visit here or you plan to open a business. It's even perfect for those looking for things to do in the region. Here's a look at some of the area's historic landmarks, unique locations to visit, and must-see experiences.
Serving Weatherford, TX
Local Reviews
for Weatherford, TX
Rated
4.8
out of 5 stars based on
11
customer reviews
Powered by Link Right Local
---
Great service by Nathan. Experienced, knowledgeable, and nice guy
Brian

-

Weatherford

,

TX



---
Great service, fast response
Jordan

-

Weatherford

,

TX



Nathan was great, will recommend
---
Thanks Nathan for your excellent service repair on my garage door.
Phyllis

-

Weatherford

,

TX



I would recommend these guys to anyone.
---
Great Service
Keith

-

Weatherford

,

TX



Very impressed with the service and attention to detail!
---
Suzie
Suzanne

-

Weatherford

,

TX



The service was excellent. Brett came out at 8:30 at night to put 2 roller pins back in our garage door and put it back on track. He was very polite and professional. The price was high compared to industry averages.
---
Great service
Shawn

-

Weatherford

,

TX



Fast service, great customer service.
---
Great service
Janice

-

Weatherford

,

TX



Did an excellent job. Knew what he was doing. Did everything in great time. Everything was explained. REALLY impressed
---
super tech
Mike

-

Weatherford

,

TX



Excellent service, speedy response to call and short repair time. Highly competent tech, will definitely use again.
---
GOOD JOB
james

-

Weatherford

,

TX



THE ONLY THING THAT IS A CONCERN IS MOLDING AROUND THE EDGES OF THE DOOR TO KEEK WIND & RAIN FROM COMING IN. THE ORIGINAL PERSON THAT CAME ,THIS WAS QUESTION I ASK ABOUT. THIS IS A INSULATED DOOR . SO THE QUESTION WOULD BE SHOULD THE MOLDING TO SEAL THE EDGES BE PART OF THIS INSTALLATION OR NOT. THANK YOU. JAMES STONE
---
pleasant experiencde
Marie

-

Weatherford

,

TX



Ryan was friendly and very knowledgeable
---
Arnold M.
Garage door maintenance
Near
Teresa Ct,

Weatherford

,

TX

76086
Arnold M.
Garage door tune up and cable off service
Near
Pack Saddle Trail,

Weatherford

,

TX

76088
Nathan G.
Garage door repair and service
Near
Saddle Club Rd,

Weatherford

,

TX

76088
Nathan G.
Garage door and opener tune up
Near
W Park Ave,

Weatherford

,

TX

76086
Allen E.
10 point door inspection and new spring on left door
Near
Interstate 20 Frontage Rd,

Weatherford

,

TX

76088
Nathan G.
Garage door repair
Near
Willow Creek Dr,

Weatherford

,

TX

76085
Nathan G.
Garage door opener repair
Near
Club House Dr,

Weatherford

,

TX

76087
Nathan G.
New garage door motor
Near
Roberts Bend,

Weatherford

,

TX

76086
Action G.
Technician repaired garage door.
Near
Bart Allen Ln,

Weatherford

,

TX

76088
Action G.
Technician installed new garage door opener by Lift Master. Tuned up garage door
Near
Mason Pond Dr,

Weatherford

,

TX

76085