Garage Door Brand Highlight; Classica Garage Doors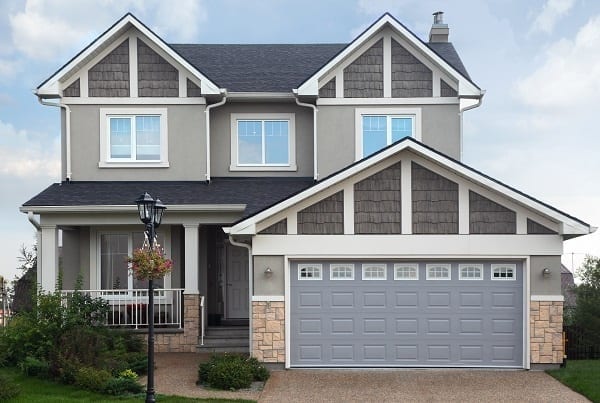 Action Garage Door Repair Specialists is committed to ensuring that our clients not only get excellent service but that all their needs are met with their new garage door. This is why our team has put together a series of brand highlights to give our clients a better understanding of the different brands of garage doors they are investing in. In our last brand highlight, we focused on Amarr's Heritage Garage Doors and showed off their brilliant innovative design for safety and beauty. For this highlight, we are sticking with the Amarr name and focusing on their Classica line of garage doors.
Amarr's Classica Garage Doors
Amarr's Classica garage door collection offers the intricate beauty of wood paired with the durability of high-grade, low maintenance steel. Classica garage doors blend in splendidly with any modern home, as they come in a wide variety of colors and designs, putting the power of visual aesthetics in the hands of the homeowners.
Remarkable Design
The incredible ingenuity of Amarr's Classica garage door gives homeowners the ability to achieve that natural gorgeous wood-work visual within a steel door. This allows Classica garage doors to fit any home or style. With a wide array of color panel designs to choose from, there is something available for everyone's taste.
Natural Light
Amarr's Classica garage doors are the first of its kind to offer larger window installations. This is accomplished by using vertical larger window panels to allow natural light in and to bring forth a more authentic carriage house door feel.
Safety As a Top-Priority
As with all of Amarr garage doors, safety is a top priority. This is why Classica garage doors are built with the SafeGuard System. This safety feature is standard for all of Amarr Classica garage doors, meaning that all of these garage doors use patented center and end hinges, exclusive safety bottom brackets, and innovative pinch protection sections. This helps reduce the risk of pinching fingers, making garage doors safer for homeowners.
Built to Withstand Inclement Weather
Amarr's garage doors are usually designed with endurance in mind. The Classica garage doors take this idea a step further with its optional wind load doors. Classica garage doors can be upgraded to withstand high-wind pressures by using an interior wind load reinforcement system. For the people who live in the DFW metroplex where severe storms can whip up howling winds, this is a must-have!
Energy Efficient
With so much stress being placed on protecting our planet, energy efficiency has become more essential than ever. Amarr's Classica garage doors are built to ensure that your garage is well-insulated, increasing its thermal efficiency. Ammar's Classica garage doors come with an insulation option that has an impressively high R-value, making it one of the best on the market. These values can range from R-Value of 6.64-13.35.
Why Should I Care About Thermal Efficiency?
The R-value of a garage door tells a homeowner how effective their garage door is at keeping cool and warm air from passing between the inside of the garage to the outside. A higher thermal efficiency rating means that your garage door can keep your home at a more consistent temperature by not allowing contrasting temperatures to come in. This means that you will spend less money on heating and cooling bills, saving your family money in the long run.
What Are Homeowners with Classica Garage Doors Saying About It?
Still not convinced of Classica garage doors brilliance in design, safety, and efficiency? Don't just take our word for it, read these Classica garage door reviews:
"Can not get over how quiet it is, how big the windows and how sharp it looks. We are so happy with it!" – Sarah
"I have had several good complimentary comments regarding the garage doors. They are not the run of the mill doors and I really love them." – Chris
"Love it could not be happier…great door." – Clay
Authorized Amarr Garage Door Installers
Want to invest in the beauty and energy efficiency of a Classica garage door? Our garage door technicians can help! Action Garage Door's technicians are certified Amarr garage door installers and are dedicated to helping homeowners find and install the garage door of their dreams. Contact Action Garage Door Repair Specialists today for more information and style options available to you!