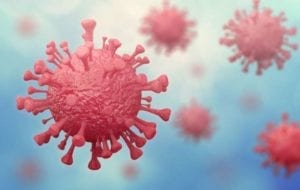 As we continue to monitor the news and information involving the Coronavirus (COVID-19), our highest priority remains supporting our staff, customers, and community.  Our thoughts are with all those who are impacted.
Action Garage Door Repair Specialists has been designated an Essential Service. That enables us to maintain full operations, even when mandatory quarantine or shelter-in-place directives are imposed.
We are open for business.
We are completely functional, with our phones answered 24/7 and our garage door technicians ready to fix your garage door problems.
We are here to accommodate our community, offering the same excellent service they have come to expect.
We have adopted a "No Contact Policy" outlined below until further notice.
We encourage all of our customers to continue to follow guidelines to prevent the spread of this virus. We appreciate your understanding as we take every precaution to protect the health of our staff and customers.
No Contact Policy
Our technician won't shake your hand upon arrival, but will still give you excellent service. Our technician will practice the social distancing guideline as mandated by the State of Texas.
For payment options, we offer the following:
Customer can verbally give their credit card information to our technician for processing.
Customers can contact our office for payment processing – check or credit card.
The office can contact the customer for payment information – check or credit card.
Cash or check is accepted – sanitize immediately after the exchange.
Our hearts go out to those that have been directly affected by this pandemic. We wish the best for you, your coworkers, and your family through this historic event.
Stay healthy and thank you for your business.
Best Regards,
Gary Staats, President