Garage Door Brand Highlight; Heritage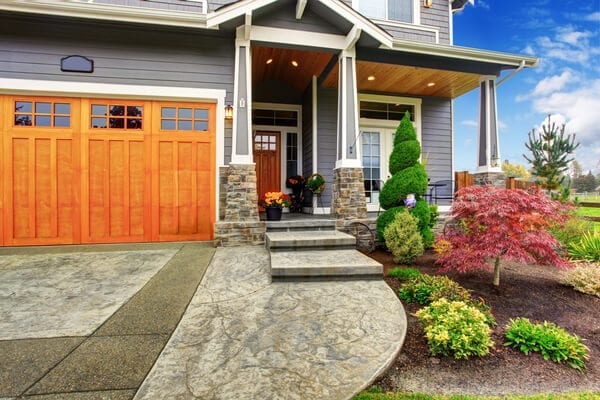 A new garage door is a huge investment so you'll want to ensure that you are getting the most bang for your buck. You're looking for a garage door that is not only beautiful and matches the style of your home but is high-quality and built to last. With so many different options on the market, understanding the strengths of the individual brands can be overwhelming. To aid our clients in choosing the garage door for that fits their needs, our team of garage door technicians has put together a series of brand highlights, allowing you to get a better understanding of the different brands of garage doors. For this brand highlight, Action Garage Door Repair Specialists will be focusing on Amarr's Heritage Garage Doors.
Leaders in Design Since 1951
Amarr was founded in 1951 and quickly set its mark as one of the leaders in garage door design. They offer a wide selection of garage doors, and each specific collection was built and designed to work with either residential or commercial buildings. With several design patents and a continuing commitment to providing high-quality, durable, and safe garage doors, it is no wonder that Amarr has set itself apart from the competition.
Amarr's Heritage Garage Doors
Amarr's Heritage garage door collection offers gorgeous garage door styles that produce a feeling of sophistication without sacrificing durability and functionality. As leaders in innovation, Amarr's Heritage collection of garage doors was built with advanced safety features to help reduce the risk of injury from hands or fingers being pinched by the door's operating system.
Built to Last
Garage doors are expensive, which is why homeowners want to invest in a product that is built to last. With its heavy-duty steel, Heritage garage doors are resistant to excessive wear and tear due to continuous use and inclement weather.
Rust is also a worry of the past, as Heritage's steel has been hot-dipped and galvanized. This creates a hardy shield overtop the metal that is resistant to water, slowing down the aging process of the steel doors.
Heritage Garage Door Characteristics
Here are some more noteworthy characteristics about Amarr's Heritage garage door collection:
Every door is pre-painted with a strong polyester top-coat, which helps reinforce the steel to provide superior durability.

Comes with a limited lifetime warranty on the finish and the paint, courtesy of Action Garage Door Repair Specialists.

Comes with a three, five, or lifetime-hardware warranty, depending on the model, to protect the mechanics. (Another courtesy of Action Garage Door Repair Specialists.)

Created using a double-layered 24 gauge reinforced with a hollow back, vinyl back (laminate), or double steel back, depending on the model.

Utilizes DuraSafe tongue and groove joints to make the door pinch-resistant.
Design Options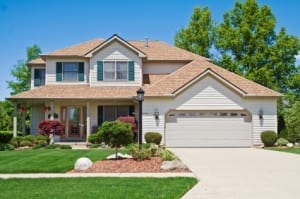 As innovators in design, homeowners can choose the perfect look and style to fit their home! Amarr's Heritage garage door collection has two different unique styles, contemporary or streamlined. The contemporary is beautiful and sleek, which helps enhance the look of your home without taking too much of the spotlight. The streamlined style has the added touch of square or rectangular windows/panels, helping to bring in gorgeous natural sunlight into your garage and creating a unique look.
Amarr's Heritage collection also offers a variety of panel designs. They come in short or long, flush or ribbed, and a wide selection of colors. Depending on your style and the look of your home, you can either build your garage door to add a pop of color or have it blend in beautifully with the rest of your home's aesthetic. The best part about Heritage garage doors is, no matter which design you choose, you know you are gaining a high-quality garage door that operates just as well as it looks.
Authorized Amarr Garage Door Installers
If you choose to go with a hardy Heritage garage door, you will need a qualified team to help you install it. At Action Garage Door Repair Specialists, we are dedicated and passionate about helping homeowners find and install their perfect garage door. We know the Amarr brand and Heritage collection like the backs of our hands and are certified Heritage garage door installers. Contact Action Garage Door Repair Specialists today to learn more information about our Heritage garage doors and receive a consultation and estimate!