Benefits of Steel Garage Doors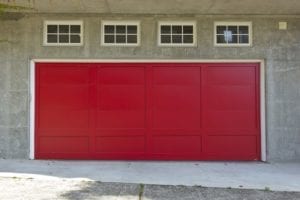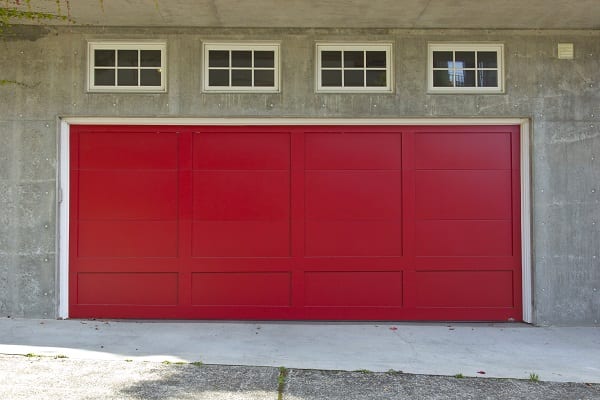 When it comes time to upgrade your garage door, choosing the right material is extremely important. As one of the most durable materials, steel is a great choice for your garage door. To help you decide if a steel garage door is the best option for you, here is a detailed outline of the benefits of steel garage doors:
1. Variety of Steel Garage Door Choices
There are several different options for steel garage doors, all with varying prices. It's possible to stay on a lower budget with steel and still gain all of its benefits. Furthermore, steel garage doors typically come with a limited lifetime warranty and can last for decades. While it's more expensive than certain other options, steel garage doors generally make up for the higher cost by securing your investment and the security of your home.
2. Customizability of the Doors
When it comes to being able to customize the look of your garage doors, steel gives you a wide variety of options. Steel doors can come in a multitude of different colors and can even be repainted later on. If you do plan on repainting your steel doors, it's important to follow garage door painting guidelines to ensure that you are using the right paint and materials on your garage doors.
In addition, if you would like to add an extra flair to your garage doors, glass windows and a wood grain finish can be added. Due to the hardiness of steel, the glass windows and wood finish would be naturally reinforced, giving you a classy look without jeopardizing the quality and strength of your door.
3. Garage Door Rust Resistance
Steel can be susceptible to rusting. However, garage door manufacturers have solved this problem by adding a primer and hardy polyester to steel garage doors. This also helps lower the amount of maintenance that a garage door needs and keeps the color looking vibrant.
4. Durability and Weather Resistance
Steel is a hardy material that fares extremely well in environments that experience severe storms. The strength of the material makes it highly resistant to dents from debris, and steel garage doors won't give in to pressure from high winds. Reinforced with primer, steel doors can be rust-resistant as well, and thus fare well against heavy rain.
5. Energy Efficiency
When it comes to energy efficiency, steel garage doors are one of the best options. Boasting an impressive energy-efficiency rating for R-14 to R17, steel doors remain the most energy-efficient material on the market. With a steel door's incredible energy-efficiency, durability, and impressive life-span, the extra investment into it will pay itself off in a couple of years.
If you're ready to get a new steel door installed on your garage, contact Action Garage Door Specialists. We are proud to service the areas of Plano, Houston, Auston, Dallas, and Fort Worth. Our team of experts can help you find the best material for your garage and install it with precision.