Five Garage Door Styles that Look Great on Every Home
5 Garage Door Styles That Look Great On Every Home
Texas is known for its gorgeous landscapes and big open skies. From the DFW Metroplex all the way to Houston, Texas, homeowners take pride in both their homeland and home. They want their houses to look just as stunning as the land around them. Part of this is ensuring that their garage door elevates the visual aesthetics of their home rather than detracting from it.
The Action Garage Door Repair Specialists team offers garage door styles that suit every architectural type, style, and color. When it comes to finding the correct garage door to match your home's unique style, we know that these five options look great!
Wood Garage Doors
Wood garage doors are exceptionally beautiful. The wood's earthy color and varied hues create a natural look that is pleasing to the eye and unique to each garage door. This timeless and elegant option offers dramatic curb appeal and compliments almost every type of architectural style. Action Garage Door offers unfinished or primed wood garage door options. We can also paint or stain the wood to match the exterior of your home.
Benefits of Wood Garage Doors
Beautiful Color and Design: Authentic and beautiful, wood garage doors are a stunning addition to any home. Design styles include carriage, traditional, and contemporary.
Variety of Prices: Wood garage doors, depending on style, type of wood, and whether extra features, such as windows, are added, vary in price. Though they can be expensive, their high-quality material will last for years to come.
Dent Proof: Wood garage doors are known for their durability, making them an excellent choice for families with active children or pets.
Steel Garage Doors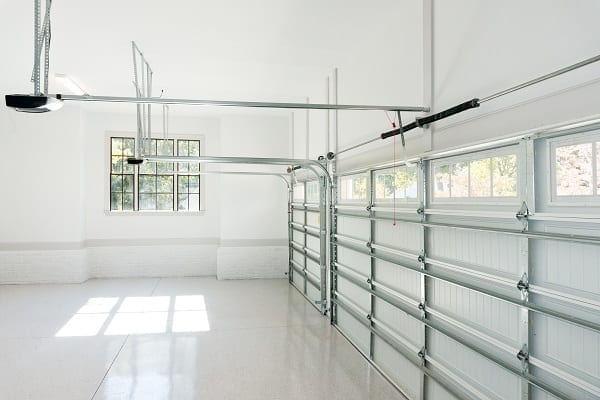 Steel garage doors are known for their customization options. They are also durable, flexible, and affordable options for homeowners. At Action Garage Door Repair Specialists, we offer three lines of steel garage doors to suit your needs. These doors are highly weather resistant and offer pinch and injury prevention for your safety. We also have a line of steel garage doors that boost a home's energy efficiency.
Benefits of Steel Garage Doors
Variety of Choices: There are several different steel garage door options. For example, they can come in a wide range of colors and can even be repainted later. If you want to add extra flair, you can install glass windows or add a wood grain finish.
Rust Resistance: Primer and hardy polyester are added to steel garage doors to give them a rust-resistant coat. This also helps lower the amount of maintenance needed to keep your garage door looking vibrant.
Durability and Weather Resistance: A hardy material, steel fares well in environments with extreme weather like Texas. Its strength and durability help prevent damage from impact and high winds
Energy Efficiency: Steel garage doors boast an impressive energy rating of R-14 to R-17, making it the most energy-efficient garage door material on the market.
Olympus Garage Doors
These garage doors offer extraordinary energy efficiency and protection from the outdoor elements. With insulation and a weather-tight seal, this garage door will save you money on utility bills for years to come.
The Master of Energy Efficiency
Olympus garage doors are the perfect option for individuals looking to be more energy conscious. They have an impressive R-value of 15.67, one of the highest in the industry. This energy efficiency is in part thanks to its dual-contact bottom seal.
Olympus garage doors can be made with a triple-layer construction which consists of 25-gauge exterior steel, two inches of polyurethane insulation, and 27-gauge interior steel. This all means extra insulation and better energy efficiency.
Carriage House Garage Doors
If you are looking for a more classic look, carriage house garage doors may be right for you. They offer handsome lines and come in a variety of textures. This type of garage door invokes history and tradition, making it a classy look for any home.
Benefits of a Carriage House Garage Door
Low Maintenance: Made out of steel, carriage house garage doors are a low maintenance option that is perfect for homeowners on the go.
Different Styles Help Increase Curb Appeal: Carriage house garage doors come in a wide variety of styles such as traditional, country, modern, and ranch.
Increases Your Home's Security: Carriage house garage doors are made up of multiple layers, making them quite durable. These layers are about two inches thick, helping them to absorb impact damage.
Classica Garage Doors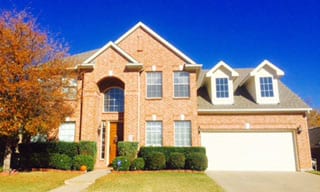 The Classica garage door offers carriage house styling with 32 different design options to choose from. These doors are ready for your custom color preference and can be painted before installation. 
Top Features From Classica Garage Doors
The Classica offers optional factory-installed polystyrene insulation, which provides an extra barrier against inclement weather and noise
Each Classica garage door comes with heavy-duty hardware, including springs and a track
All parts are galvanized to protect against rust
Find Your Stunning Garage Doors Today
As Texas's most trusted garage door company, Action Garage Door Repair Specialists strive to ensure your complete satisfaction with all of our work. Our installation team works tirelessly to install your new garage door to make your home the neighborhood's beauty. We are here for you whenever you need any type of garage door maintenance, including garage door repair. Contact us today for more information on our services or to schedule an appointment.