Texas Garage Door Style Guide (Pt. 1)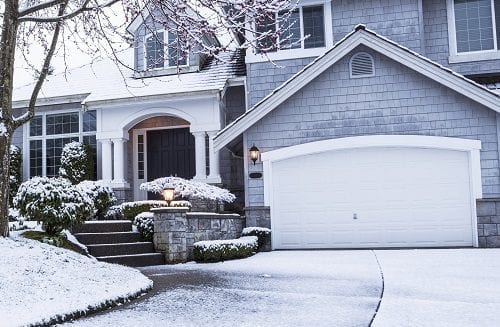 It's hard to stay inside when the summertime sunshine calls out. From inviting family and friends over for a fourth of July BBQ to spending time in your open garage working on personal projects (such as restoring that old BMW convertible or Ford Mustang), you will find yourself spending more time outdoors. In turn, this means that more attention is being paid to your home and its curb appeal. Some homeowners might be taking full advantage of the beautiful weather and overall feeling of freedom and good cheer by selling their home. In this case, your home's aesthetic is doubly important.
Whatever it is that has you thinking about your home's curb appeal, one of the most important aspects to focus on is your garage door. Garages are a hot commodity for the housing market. Not only do they provide a safe place to store cars during a storm and a unique entryway for the home, but they can also add that wow factor that many homeowners are looking for.
If you are looking to replace your old garage door or are installing a garage into a new home build, you will want to choose something that will compliment your home and boost its curb appeal. With so many options to choose from, it can be really difficult to figure out which style works best for you. Thankfully, the dedicated garage door specialists at Action Garage Door have created this nifty Texas Garage Door Style Guide to help you choose the best option for your home.
C.H.I Overhead Garage Doors; Quality and Style
When it comes to exceptional craftsmanship and versatile design, C.H.I Overhead Doors has been making an impact since 1981. This company has poured its heart and soul into designing and crafting garage doors that offer a high level of durability to protect your home from whatever life throws at it. They are made with some of the strongest materials in the industry and boast an impressive limited lifetime warranty, giving homeowners the ultimate peace of mind.
Style Options for C.H.I Overhead Doors
C.H.I offers an impressive collection of styles for their overhead garage doors. Whether you are looking for the elegant traditional look of a carriage house overlay or a more modern spin with the ribbed steel pan, C.H.I can make it happen. Here are the styles that the Action Garage Door repair specialists' team can help you install:
Carriage house overlays
Recessed panels
Ribbed steel pan
Carriage house stamped garage doors
Aluminum garage doors
Raised panel
Flush panel
HD fiberglass
Not only are there different visual styles, but C.H.I also offers a line of colors to help give your garage door some added spark. From warm wood colors to neutral tones that create a more simple but elegant look, you can expect a garage door that is both functional and beautiful.
C.H.I also offers different features such as insulation for improved energy efficiency or rodent guards that protect against pests chewing their way into your garage.
Classica Garage Doors; King of Style
With decades of experience, Amarr Classica Garage Door is one of the leading garage door manufacturers on the market. Their Classical collection is full of elegant garage doors that were designed to max out on energy efficiency and safety. With such high quality and attention to detail given, Amarr Classica has become a trusted brand name in garage doors.
Classical Garage Door Styles
Classica garage doors were created with the intent of being able to fit the style of just about everyone. They offer streamlined styles that fit both modern homes and also more traditional or vintage homes. Classica garage doors can be either simple yet elegant or decorative and eye-catching by adding additional features such as windows. Here are the different styles you can choose from in the Classica collection:
The Lucern model features a double arch top section and optional blue ridge handles.
The Santiago model features a closed arch top section accented with blue ridge handles and strap hinges.
The Valencia model features an attractive square top section.
The Tuscany model features Nile windows and optional blue ridge handles.
All of Classica's garage doors can be customized to match your home's needs and style. For example, Classica offers over 500 different color choices to choose from. They also offer different sizes and style windows, allowing gorgeous natural light to pour into your garage.
In addition, they offer the following features:
Safeguard pinch protection
Factory-installed polystyrene insulation which provides added protection against weather and noise
Heavy duty-hardware such as springs and track which are galvanized to protect against rust
Amarr Heritage Garage Doors; Champions In Durability
Amarr has another incredible line of garage doors that boast high durability while maintaining a gorgeous stylized finish. Unlike Classica garage doors that come in a wide variety of materials, Heritage garage doors are made of heavy-duty steel that makes them incredibly durable, able to withstand inclimate weather. They can also be upgraded to include immaculate mosaic windows and other fashionable features to help boost the curb appeal of your home.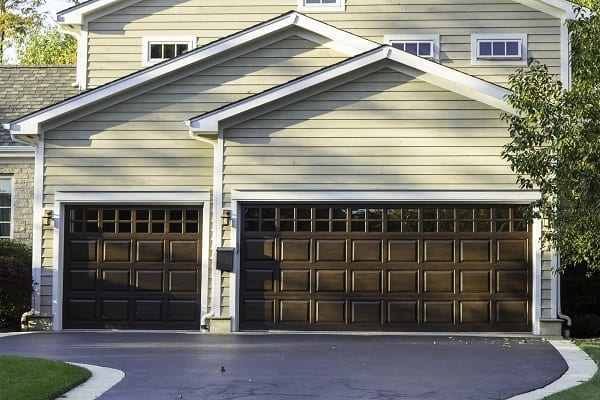 Heritage Garage Door Styles
Thanks to their incredible durability, Heritage garage doors are one of the most popular choices among homeowners. These garage doors can be geared towards whatever style you have in mind. Whether you are looking for a sleek modern look or want to put the charm on a gorgeous Victorian home, Amarr's Heritage garage doors have plenty of options to fit your style. Here are some of the choices:
Short panels
Long panels
Flush panels
Ribbed panels
As with Classica garage doors, Heritage garage doors can come in a wide variety of color options, allowing homeowners to choose the right color to match their home. On top of multiple color choices, Heritage garage doors can also be designed with mosaic glass windows, clear glass, or obscure glass to allow in natural light while keeping the privacy of the garage.
Need Help Finding the Right Garage Door Design For Your Home?
Action Garage Door repair specialists have been helping Texas homeowners find and install their perfect garage door since 1984. Our technicians are passionate about helping home and business owners boost their curb appeal by installing options that match and accentuate their style. Action Garage Door also offers unparalleled part replacement, maintenance, and repair services. Contact our team today for more information on our services or for more information on any of these incredible garage door brands!