The Importance of Garage Door Opener Repair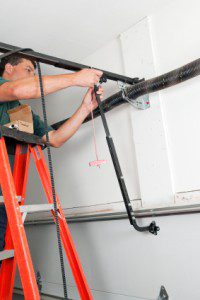 Chances are you don't often think about your garage door opener. The garage is one of the least romantic parts of your house, and for many home owners, as long as it functions properly they don't give it much attention. However, garage door opener repair may be more important than you think. Action Garage Door understands how important it is to have a garage door that functions properly every time. We are your go-to Fort Worth garage repair and garage door opener repair experts.

These are some of the benefits of having a properly functioning garage door and garage door opener.



The primary function of a garage door is to add an extra layer of security to your home. A designated garage door opener that is programmed to work only on your garage is essential to adding this security layer. If it stops working one day, you may be tempted to simply leave the garage open so you can access it. This leaves you vulnerable to a host of problems, from theft to wild animals, so it is advisable to get  garage door opener repair as soon as possible.

If you are used to leaving the house through the garage, having a functioning garage door opener is important. If your garage door stops opening at the touch of the button, you may find yourself juggling extra sets of keys so you can get into your house through another door. Getting garage door opener repair promptly will allow you to get back to your regular schedule.

For speedy garage door opener repair when you need it, contact us at Action Garage Door by calling 972-254-4040.