Update Your Garage Door Opener with Action Garage Door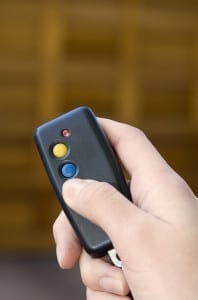 Your home's garage door gets plenty of use, and like any other piece of machinery, it needs regular maintenance and an occasional repair in order to maintain its safe and proper functioning. Over many years of use, the opener of your garage door may wear out and a repair may not be cost effective. When this happens, our team at Action Garage Door Repair Specialists will update your garage door's opener with a replacement opener that is reliable and effective. Consider these benefits to the installation of a new opener for your garage door.
Our Garage Door Services
If your garage door sometimes hesitates or refuses to open, if it makes a bunch of noise or has moved suddenly and without warning, now is the time to install a new opener for your Houston, TX area home. At Action Garage Door Repair Specialists, we offer three varieties of openers from which you may choose. These include heavy duty, standard and light duty openers, depending on your needs. If you open and close the garage door 10 or more times daily, the heavy duty opener is for you. Standard duty openers are great for families who open and close the door about 8 times daily, while light duty is sufficient for garage doors that are opened and closed up to five times daily. We will also program your garage door with unique codes for your safety and security.
At Action Garage Door Repair Specialists, we install and repair garage door openers for residential garage doors in Houston. You do not need to experience the daily frustration of a malfunctioning garage door after you contact our garage door company in Houston. We have built a solid reputation for providing reliable, on-time and affordable garage door repair and installation services throughout the community and we look forward to providing for all of your garage door and opener needs. Call us today at 713-589-5090 to schedule your appointment.