Protecting Your Garage Door During Intense Texas Weather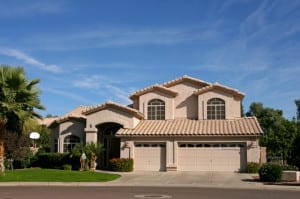 If you've lived in Texas for any amount of time, you know how unpredictable the weather can be. Even though we're pretty fortunate in that most areas of the state don't typically have harsh winters, it can still get extremely cold from time to time. In North Texas, for example, many of us woke up to temperatures in the mid-teens on several occasions during the winter of 2013. When the weather gets extreme, garage protection is very important so that not only your door, but also all the contents inside your garage remain safe. Here are some tips from our experts that can help reduce the risk of damage.
Heating
Again, while the temperature doesn't dip into the teens that often in most areas of Texas, when it's cold for an extended period of time the contents in your garage could be at risk. When you know the weather is going to turn frigid, consider using a space heater so that your car and other items remain safe. It's extremely important, of course, to follow all safety guidelines regarding the use of a space heater if you choose this option.
Close All Openings
If you notice any kinds of openings, such as a crack or holes in your door, it's important that you have them repaired as soon as possible. In some instances, you may need to have the entire door replaced. It's possible that you could patch any openings on your own, but you need to be 100 percent confident you can do so without affecting the look of the door or causing any other problems. If you aren't 'completely sure you can do this, stay on the safe side and get in touch with a professional.
The experts with Action Garage Door can handle any sort of repair or replacement work you may need. If you are looking for garage door protection help or anything else, call us at one of the numbers on this page or contact us online.