Keeping Pets Safe Around Garage Doors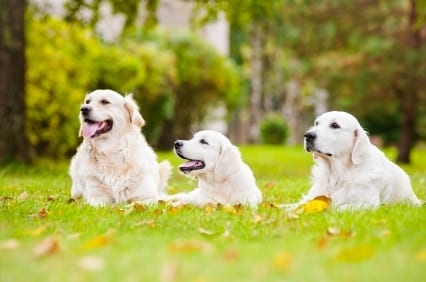 Pets are part of the family. You want to keep your family safe from harm. Most of us don't think of the garage door as a potential safety hazard, but it is one of the most common sources of injury. Garage doors can weigh several hundred pounds and can injure a small animal or child easily. It is important that you teach your family to respect the garage door and always use the door and door opener safely. Here are a few safety tips to follow in order to keep your pets safe.
Install Motion Detectors
Most garage doors come with motion detectors that automatically stop a door from closing if any movement goes past the sensor. The sensor should be placed high enough so that debris such as leaves do not set it off accidentally, but low enough to catch your furry friend darting underneath.
Automatic Reverse Function
Make sure your door has an 'automatic reverse' so when it comes into contact with anything under it, it automatically opens. This will prevent the door from crushing your pet underneath.
Do Not Play Games
Do not try racing your pet under the door, or go under the door while it is moving with your pet. It is tempting to leave through your garage as it is closing, but this is dangerous not only for your pet, but for you as well.
Do Not Leave It Cracked
It is a common practice to leave the garage open for a pet, such as a cat, so they can go in and out as they please. While most garage doors can be counted on to stay open, the chains on your door can break and cause your pet serious injury or even death
If you have any questions on how to make your garage door safer for your pet, contact us at (877) 392-2590.