Best Garage Doors For Harsh Climates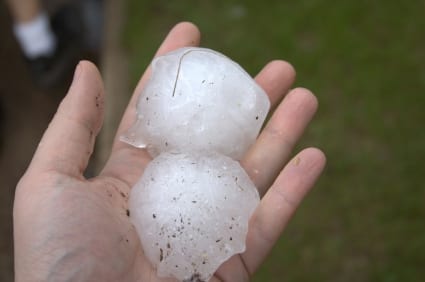 In Texas, we know that the weather can be unpredictable. Within the same day we can have freezing hail and then warm sunshine. It is vital that you choose a garage door that will be able to withstand the harsh Texas climate. Here are two great choices that we can install that will give you long-lasting durability in extreme weather conditions.
Coated Steel Garage Doors
While you would think that metal would be a poor choice for a varying climate, it holds up great. The key is getting a steel door that is powder coated to prevent it from cracking while it expands and contracts. A regular steel door will expand in the heat and contract during the winter. This constant movement can lead to cracking and allowing moisture to enter the metal which leads to nasty rusting. If you purchase a higher quality steel door, this will not be an issue. Steel is also notoriously tough and can withstand the extreme thunderstorms, hail, and high wind that Texas residents often experience. Speak to a professional who has extensive experience in garage door materials and they can point you in the right direction on which is the best choice for your home.
Fiberglass Garage Doors
While fiberglass garage doors tend to run a bit more expensive than traditional steel, there are many advantages in an area of extreme climate shifts. Fiberglass is strong and scratch resistant. It is incredibly easy to keep clean and will not corrode like a traditional steel door. Fiberglass doors also come in a variety of patterns and finishes that can give a much more aesthetically pleasing garage door. Many who live in harsh climates but want the look of a wood door, choose fiberglass.
If you need help picking a door that will be able to withstand the harsh Texas weather, give us a call at (877) 392-2590 or contact us online. We would be happy to discuss which option is best for your home.