Ensure Your Safety With Garage Door Opener Repair Services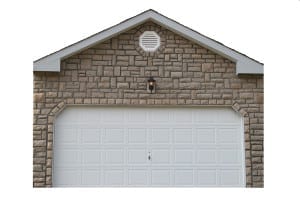 If yours is like one of 35 million other households across the country, you own a garage door opener. Although a garage door opener can act as a convenient access point to the home, it can also lead to potentially dangerous situations if it is not working properly. Action Garage Door can help you make sure that yours has the latest safety features by providing you with garage door opener repair services.
Nationwide "Don't Chance It. Check It." Garage Safety Initiative
LiftMaster, the world's top manufacturer of garage door openers, recently announced its national "Don't Chance It. Check It. Garage Safety Initiative." As part of the initiative, garage door opener owners are being asked to complete three easy-to-follow safety tests that only take a few minutes. To ensure that owners have the safest garage door possible, they should check for properly installed photo-eyes (black sensors) that are mounted no more than six inches above the sides of the garage door. They should block the photo-eye with a household object that is over six inches tall and make sure that the garage door doesn't close.
Garage door opener owners should also lay an object on the ground in the door's path that is at least 1.5 inches in height. The door should reverse before hitting the object if it is working properly. A garage door opener repair company can help owners complete these steps and ensure proper operation.
Action Garage Door is the Answer
Make sure that your garage door opener is working properly by contacting a Fort Worth garage door specialist today. To learn more about Action Garage Door's garage door opener repair services, call us at 972-254-4040.
Source: PRNewswire, "Don't Chance It, Check It. – Take Preventative Measures to Keep Your Garage And Family Safe," PRNewswire, November 5, 2013