Garage Door Repair Tips for the Winter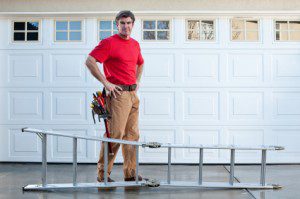 As the winter season starts to blow in, donot forget to turn to the professionals if you are in need of garage door repair. Action Garage Door is here to offer high quality Austin garage repair to help make sure that your garage door will be working during the winter. Be sure to turn to us while you are preparing the rest of your home for the colder months ahead.
Deep Freeze
The reason that it is so important that you take care of garage door repair before winter is because the cold weather can cause your garage door to act erratically, and there is even a chance it might not work at all, leaving your vehicle vulnerable to ice and snow.
Action Garage Door has several tips that you can put to good use to make sure your garage door will always be in working order, including:
Making sure that all moving parts are well-lubricated
Using your garage door every day to make sure it does not freeze up
Check the drive track to make sure it is clear
Disconnecting your garage door opener and opening the door manually should it ever fail to work correctly
Give us a call if you ever have any sort of issue. We can also provide maintenance service to make sure everything is working as it should. For example, we can check to see if your springs are working correctly and replace them if necessary.
Get in Touch With Us
Action Garage Door is an accredited member of the Better Business Bureau and has been in business since 1984, which means that we are more than adequately prepared to take care of you and your garage. Contact us today at 512-447-3667.