Customizing Your Garage Doors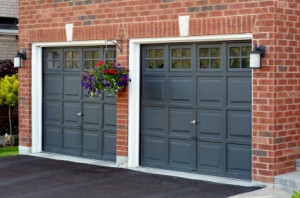 Your garage door is one of the main focal points of your home. In fact, it's probably the first thing people see when they look at your home. Luckily, customizing residential garage doors to reflect your personal style is easy with the help of Action Garage Repair Specialists.
We offer many different options for custom garage doors, which makes it easy for you to customize your selection. Panel sizes, window styles, and door colors are all available options for you to customize.
Panel Size
Choosing a panel size for your custom garage door is one of the easier decisions to make because there are only two sizes: short and long. Long panel doors typically have four rows and four columns of panels. Short panel doors have eight columns of panels with only for rows.
Window Styles
The decision on a window style is a little more difficult, but only because there are so many terrific choices available. We offer the following styles:
stockton

cascade

prairie

cathedral

waterford

wagon wheel

sunray
Colors
These days, many homeowners are choosing colors other than white for their garage doors. We offer white garage doors along with alternate colors such as almond, sandstone, gray, hunter green, and brown. These colors represent a simple and easy way to increase your curb appeal and to be unique and show off your personal style.
Plan Your Dream Doors Today
As the leading Austin garage door company, we strive to offer the best prices, the best warranties, and the fastest service possible. Call Action Garage Door Repair Specialists today at 512-447-3667 and ask us about our interactive garage door design tool.